CRM Applications
Direct Response Marketing Software
Contact Management Software
Phone Attendant
Mortgage Marketing
Inbound Telemarketing Outbound Telemarketing
Mortgage Software
CRM Software Features
IVR Solution
Customer Service Software
CRM Solution & Call Center Software
Voice Broadcasting Service
Appointment Reminders
CRM Software Solutions
Application Software Development
Information
CRM Application Software
Customer Experience Management
CRM Solutions
CRM Services
Windows CRM Solutions
CRM Software
Remote Agent CRM
CRM Vendor
CRM and IVR
Telemarketing Software
Direct Response Marketing
Direct Marketing Software
Computer Telephony CRM
Contact Center Software
Linux CRM SOftware
Customer Relationship Management
Telemarketing CRM
Call Center CRM
Virtual Call Center CRM
CRM Application Software
Software CRM Solution
Customer Care Software
CRM and Computer Telephony
Unix CRM Software
Customer Information Management
Computer Telephony CRM
Call Center Software
Contact Management Software
CRM Software Features



<! ************** MAIN BODY ************************************************>

DSC Tech Library



Customer Relationship Management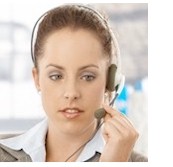 This section of our technical library presents information and documentation relating to CRM Applications and Customer relationship management software and products. Providing timely customer contact information is vital to maintaining successful business environment. Accurate information provided in an organized and thoughtful manner is the key to any business success. TELEMATION, our CRM and contact center software, was built on this foundation. The ability to modify your Customer Relationship Management software is just as important in this ever changing business environment. Our customer contact management and CRM call center software was developed initially with this concept. Our Telemation Customer Relationship Management solution and contact center software is ideally suited for call centers throughout the world.

The following article relates to the CRM industry.


---
Back To The Future:
A Retrospective and Forward Look at CRM
Page 1
---
By: Glen S. Petersen, GSP & Associates, Inc.
Introduction
Most people consider the concept of CRM to be a phenomenon of the late 90s. This notion is largely accurate but the roots of CRM can be traced to the early 1980s when the foundation for sales force automation (SFA) was being formed. For the reader that may be an interesting footnote, but the logical question is how does that apply to the challenges of today! The short answer is plenty! The longer answer is that we are on an evolutionary track and it can be argued that if we do not understand and learn from history, we are likely to repeat its mistakes. All one has to do is to look at the historical failure rates in the industry to find they have not appreciably changed.

Having been an early adopter of SFA in the 1980s, sold SFA software in the late 80s, and done consulting throughout the 90s, the author has a rather unique perspective regarding this industry. Having seen and experienced the industry from its infancy, he has seen the good, the bad, and the ugly. However, the thrust of this article is not to dwell on mistakes but rather to focus on getting it right. Looking at the past 20 years, the author will provide a historical perspective and then discuss how we should leverage this experience to achieve success.
The Beginnings of SFA
Corporations have long been concerned about the costs and productivity of their sales force. The expenses associated with managing and supporting a field organization are substantial and historically, sales management has utilized call reports for good or evil to try to "manage" the performance of the field organization. If senior management perceived the sales organization to be a necessary "cost," then there was a great emphasis on cost containment as an operating philosophy and a focus on activity as a consequence.

In the early 80s, there emerged a number of technologies that started to offer cost reduction potential for the management of the sales organization. One of these was a portable dumb terminal and printer (similar footprint to a laptop) that enabled e-mail through a value added network. This development facilitated communication with the field and eliminated a great deal of telephone tag.

From a call-reporting standpoint, technologies such as "optical reading" and "marked sense" offered an alternative to keying call reports into a database (particularly true with consumer goods companies). As one might guess, these technologies were infamous for lapses regarding accuracy and often became the platform for political football. On the positive side, the technology tended to reduce cost and improve turnaround for providing data but the quality issue continued to muddle decision-making In many cases, nothing really changed except the battle lines.

The advent of programmable chips spawned a class of handheld devices that could be customized to capture call report data directly from the sales person. These devices represented a significant investment, but they largely eliminated the debate regarding accuracy plus they provided a daily inflow of information regarding the condition of the marketplace. The devices had a battery life of at least eight hours but they had limited LCD screens and keypads. The early handhelds had one-way communication capability therefore to change anything required that they be mailed to a central location for a hardware change and then re-shipped to the remote user. Early adopters of this technology were the large consumer goods manufacturers. Later the technology was upgraded to two-way communication, but with small screen size, messages had to be coded and application navigation was a significant issue. These challenges are not terribly different from the issues faced with converting cell phones to e-mail and browser applications. Even after laptop computers emerged in the marketplace these devices have persisted due to their size, cost, durability and battery life advantages.


Page [1] [2] [3] [4] Next
---
About GSP & Associates
GSP & Associates, Inc. is a consultancy that is dedicated to helping user organizations to leverage their investment in CRM related tools. The company provides expertise in the strategic and operational application of CRM tools, sales tools, sales process modeling, and business case development and ROI analysis.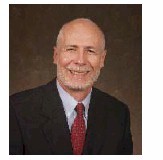 About The Author
Glen S. Petersen is an internationally recognized speaker, writer, practitioner, and thought leader in the Customer Relationship Management (CRM) and e-Business industries. Mr. Petersen has held senior level management positions with systems integration and end user organizations. As a visionary and early adopter of Sales Force Automation (SFA), in 1986 Mr. Petersen led one of the first successful national implementations of SFA in the United States. Realizing the tremendous future of this new technology, Mr. Petersen joined a SFA software start-up company in 1988 and had the pleasure of working with many of the pioneering organizations that deployed sales force automation at a time when most organizations were unaware of its existence. In 1991, Mr. Petersen left the vendor community to do consulting. This experience combined with his background in operational and strategic planning places Mr. Petersen in a unique position to advise and assist clients in this challenging area of change management and technology integration. During this period, Mr. Petersen has developed a number of proprietary facilitation techniques, which help organizations to better understand the potential of these technologies, and how to rally the organization around a single threaded, phased implementation approach. Prior to founding GSP & Associates, Mr. Petersen was Senior Vice President at ONE, Inc. and Ameridata, a $1.3B provider of hardware, software, and services. In these positions, Mr. Petersen sold and directed operational strategy engagements and helped major corporations articulate and justify their CRM and e-Business initiatives.

Mr. Petersen is the author of six books:
High-Impact Sales Force Automation: A Strategic Perspective
CRMS: ROI & Results Measurement
CRM Leadership and Alignment in a Customer Centric World
ROI: Building the CRM Business Case
CRM Best Practices: Self Assessment
Making CRM An Operational Reality
Mr. Petersen can be reached at 505-771-1956 or gpetersen@competitiveperformance.com




---


<! *************** END OF MAIN *******************************************>