CRM Application
CRM Software Company
Direct Response Marketing Software
Contact Management Software
Auto Attendant
Mortgage Marketing
Inbound Telemarketing Outbound Telemarketing
Mortgage Software
CRM Software Features
IVR Solution
Customer Service Software
CRM Solution & Call Center Software
Voice Broadcasting Service
Appointment Reminders

Information
What Is CRM
Software CRM Solution
CRM and CTI
Automated CRM Solution
CRM and Computer Telephony
Unix CRM Software
Customer Information Management
Computer Telephony CRM
Call Center Software
CRM and IVR
Telemarketing Software
Direct Response Marketing
Direct Marketing Software
Computer Telephony CRM
Contact Center Software
Contact Management Software
CRM Software Features



<! ************** MAIN BODY ************************************************>

"What Is CRM" Articles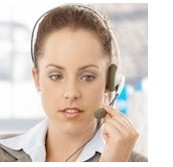 This section of our technical library presents information and documentation relating to CRM Solutions, specifically What Is CRM and Customer relationship management software and products. Providing customer service is vital to maintaining successful business relationships. Accurate and timely information provided in a professional manner is the key to any business and service operation. Telemation, our CRM software application, was built on this foundation. But the flexibility to change is just as important in this dynamic business environment.

Telemation call center software was designed with this concept from the very beginning. That is why so many call center managers, with unique and changing requirements, have chosen and continue to use Telemation CRM software as their solution.

Our Telemation CRM solution is ideally suited for call center service bureaus. When you need to quickly implement a new program or change existing campaigns, Telemation is the CRM software solution of choice. The following are articles relating to CRM, specifically "What Is CRM".


---
What Is CRM
---
CRM Software - Power, Flexibility and Control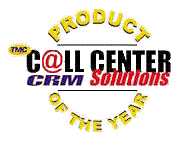 Each call center is unique and todayís Customer Relationship Management software must address this. Telemation has the power and flexibility to manage virtually any call center operation, no matter how large or small. With our toolkit approach to call center solutions, Database empowers you with the ability to create and manage any number of marketing and sales campaigns. With Telemation call center software, you are never locked into CRM systems that cannot grow with your changing needs. You are not restricted by your technology provider because we give YOU the ability to customize and tailor your call center. Just ask our customers.


CRM Software with Telephony and Web Integration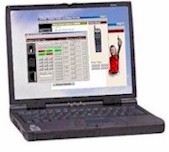 Telemation CRM Software is CTI enabled with the PACER Predictive Dialer phone system including ACD and IVR with Text To Speech capability. Telemation call center software supports screen pops with DNIS, Caller ID (ANI), and IVR collected information.

But thatís just the beginning. Telemation can perform virtually any phone function. And you can empower your customers with self-help call center functions from your web site. With the PACER IVR and Web enabling features, your call center can now be a 24 by 7 operation without added personnel expense.


One Stop Call Center CRM Solution
Database Systems Corp. is a unique provider of call center solutions. We can provide virtually all of the technology required to automate your call center. DSC is your one stop provider, starting with database and development tools, a CRM application including telephony and web integration, and finally a complete call center phone system. Others may promote their integration with these components, but we can provide you with one seamless and fully supported solution.



<! *************** END OF MAIN *******************************************>