CRM Applications
Customer Service Software
Direct Response Marketing Software
Contact Management Software
Phone Attendant
Mortgage Marketing
Inbound Telemarketing Outbound Telemarketing
Mortgage Software
CRM Software Features
IVR Solution
Telemarketing Call Center
Voice Broadcasting Service
Appointment Reminders
Information
Windows CRM Solutions
CRM Software
Remote Agent CRM
CRM Vendor
Linux CRM SOftware
Customer Relationship Management
Telemarketing CRM
Call Center CRM
Customer Support Software
Customer Service Software
Customer Care Center
Virtual Call Center CRM
CRM Application Software
Software CRM Solution
CRM and CTI
Automated CRM Solution
CRM and Computer Telephony
Unix CRM Software
Customer Information Management
Computer Telephony CRM
Call Center Software
CRM and IVR
Telemarketing Software
Direct Response Marketing
Direct Marketing Software
Computer Telephony CRM
Contact Center Software
Contact Management Software
CRM Software Features



<! ************** MAIN BODY ************************************************>

DSC Tech Library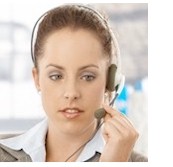 This section of our technical library presents information and documentation relating to CRM Solutions and Customer relationship management software and products. Providing timely customer contact information is vital to maintaining successful business environment. Accurate information provided in an organized and thoughtful manner is the key to any business success. TELEMATION, our CRM and contact center software, was built on this foundation. The ability to modify your Customer Relationship Management software is just as important in this ever changing business environment. Our customer contact management and CRM call center software was developed initially with this concept. Our Telemation Customer Relationship Management solution and contact center software is ideally suited for call centers throughout the world.



From International Council of Electronic Commerce Consultant - EC-Council
CRM (customer relationship management) is an information industry term for methodologies, software, and usually Internet capabilities that help an enterprise manage customer relationships in an organized way. For example, an enterprise might build a database about its customers that described relationships in sufficient detail so that management, salespeople, people providing service, and perhaps the customer directly could access information, match customer needs with product plans and offerings, remind customers of service requirements, know what other products a customer had purchased, and so forth. According to one industry view, CRM consists of:


Helping an enterprise to enable its marketing departments to identify and target their best customers, manage marketing campaigns with clear goals and objectives, and generate quality leads for the sales team.
Assisting the organization to improve telesales, account, and sales management by optimizing information shared by multiple employees, and streamlining existing processes (for example, taking orders using mobile devices)
Allowing the formation of individualized relationships with customers, with the aim of improving customer satisfaction and maximizing profits; identifying the most profitable customers and providing them the highest level of service.
Providing employees with the information and processes necessary to know their customers, understand their needs, and effectively build relationships between the company, its customer base, and distribution partners.
Read more about it at:
In addition to a CRM-specific portal and search engine, SearchCRM.com provides online discussions with experts.online experts and archived
CRM-Forum is another resource center.
DCI offers a seminar in Customer Relationship Management.
SearchDatabase.com offers hundreds of technical resources covering CRM and other key industry technologies.
SearchDomino.com has information about CRM for Lotus Domino and Notes professionals.
SearchCRM.com has information about customer relationship management.
SearchSAP.com has an extensive collection of links related to customer relationship management.
SearchEBusiness.com provides links to more information about CRM.
SearchEBusiness.com offers information about the use of CRM in Internet commerce.


<! *************** END OF MAIN *******************************************>