CRM Application
Direct Response Marketing Software
Contact Management Software
Phone Auto Attendant
Mortgage Marketing
Inbound Telemarketing Outbound Telemarketing
Mortgage Software
CRM Software Features
IVR Systems
Customer Service Software
CRM Solution & Call Center Software
Voice Broadcasting Service
Appointment Reminders
Information
CRM Application Software
Customer Experience Management
CRM Solutions
CRM Services
Windows CRM Solutions
CRM Software
Remote Agent CRM
CRM Vendor
CRM and IVR
Telemarketing Software
Direct Response Marketing
Direct Marketing Software
Computer Telephony CRM
Contact Center Software
Linux CRM SOftware
Customer Relationship Management
Telemarketing CRM
Call Center CRM
Virtual Call Center CRM
CRM Application Software
Software CRM Solution
Customer Care Software
Customer Service Software
Customer Support Software
CRM and CTI
Automated CRM Solution
CRM and Computer Telephony
Unix CRM Software
Customer Information Management
Computer Telephony CRM
Call Center Software
Contact Management Software
CRM Software Features



<! ************** MAIN BODY ************************************************>

DSC Tech Library



Customer Relationship Management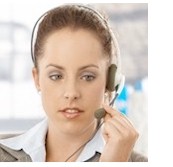 This section of our technical library presents information and documentation relating to CRM Applications and Customer relationship management software and products. Providing timely customer contact information is vital to maintaining successful business environment. Accurate information provided in an organized and thoughtful manner is the key to any business success. TELEMATION, our CRM and contact center software, was built on this foundation. The ability to modify your Customer Relationship Management software is just as important in this ever changing business environment. Our customer contact management and CRM call center software was developed initially with this concept. Our Telemation Customer Relationship Management solution and contact center software is ideally suited for call centers throughout the world.



What Is CRM?
---


The following is an extract from the article "What Is CRM?" by David Sims from CRMGuru.com.

"Everybody who profits from CRM has their own definition of what it is, but they're agreed as to what it is not: CRM isn't about technology any more than hospitality is about throwing a welcome mat on your front porch.

Liz Shahnam, CRM analyst with the META Group, says CRM is "a buzzword that's really not so new. What's new is the technology is allowing us to do what we could do at the turn of the century with the neighborhood grocer. He had few enough customers and enough brainpower to keep track of everyone's preferences. Technology has allowed us to go back to the future to this model."

Properly understood, CRM is "a philosophy that puts the customer at the design point, it's getting intimate with the customer," in Shahnam's words. Mike Littell, president of the CRM Division of EDS agrees: "We view CRM more as a strategy than a process. It's designed to understand and anticipate the needs of the current and potential customer base a company has." Once you nail that, Littell says, there's "a plethora of technology out there that helps capture customer data and external sources, and consolidate it in a central warehouse to add intelligence to the overall CRM strategy."

Jim Dickie, managing partner of Boulder-based Insight Technology Group says that while the basic idea behind CRM is simple, implementations are often bollixed because "CEOs are suffering from techno lust, in love with shortcuts, and are operating with a sense of urgency. As soon as anyone in any industry does this right, everyone else wants to jump on the bandwagon and have an instant solution." When a CEO sees the technology her competitor's using to bash her brains out, she simply orders the same stuff for her company. "There's so much pressure on CEOs to do it now that they usually manage to avoid doing it right," Dickie says.

Buying technology before you have your CRM business goals clearly in mind leads to disaster. Dickie told of one CEO who had both a failed and a successful CRM. Dickie asked him why the first one had tanked, and the man told him "I went out hunting with the wrong dog." Of course: if you're hunting badgers you take a basset hound, they're built for that, but they'll die if you try hunting foxes with them. You don't take a foxhound duck hunting, he'll drown, you get a retriever. Identify your quarry, pick your dog.

CRM and marketing expert Dick Lee, principal of Minneapolis-based High- Yield Marketing and author of The Customer Relationship Management Planning Guide and the soon to be released Customer Relationship Management Survival Guide agrees. Lee describes CRM as "a customer- centric business strategy, which drives changes in functional roles in the company, which demand re-engineering of work processes, which is supported, not driven, by CRM technology." Translation: First you change your business approach, then you re-engineer the roles in your company to support that new approach, thenóand only thenódo you start talking to vendors....."


---

To view the complete article, please visit www.crmguru.com. David Sims is a freelance business writer and contributing editor of CRMGuru. He can be reached at david@davidsimswriting.com. <! *************** END OF MAIN *******************************************>


---