Voice Messaging
Automatic Call Distribution
Telecommuting Software
Voice Recording Software
Predictive Dialer
Collection Predictive Dialer
Softphone

Directories
Sales Lead Generation
Sales Lead Management
Call Centers
Financial Services
Insurance Leads
Marketing Leads
Business Lists
Mortgage Leads
Phone Service
Real Estate Leads

Applications
Phone Surveys
Human Resources Software
Fund Raising By Phone
Insurance Marketing
Insurance Software
Insurance Solutions
Store Locator Phone Service
IVR services
Real Estate Marketing
Financial Services
Real Estate Marketing Tools
Real Estate Software
Real Estate Listings
Reminder System

Information

Debt Collection Agency
PLEASE NOTE - The collection organization described on this page is NOT affiliated with Database Systems Corp. and information about this collection agency was found on the internet. DO NOT call DSC for information about this company - use the contact information provided below.

Database Systems Corp. provides the technology and products that can improve the productivity of your debt collection department or organization. Our debt collections autodialer and phone system with its message broadcasting feature can call your past due accounts and play a pre-recorded message. This message may contain specific client information including the action the individual needs to perform to bring the delinquent account current.

But this technology can only help your organization if it is backed by an experienced debt collections agency or professional payment recovery organization.

The following organization provides debt collections services. Information presented on this page was provided by the company or public information published on the company's website. Database Systems Corp. does not warrant the accuracy of this information. For current information, please visit the company's website listed below.


---
HOME / Resources / Lead Generation / Collection Agency


---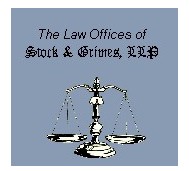 Originally established by Edward Stock in 1968, Stock & Grimes, LLP is a full service law firm specializing in debt collections. The main office is located in Jenkintown, PA, a suburb of Philadelphia. The firm represents a number of national credit card companies and debt owners and currently operates within the State of Pennsylvania.

The firm provides the full range of collections activites beginning with placement of accounts through receipt of judgment until final disposition of the account.


---
Company Profile Information
Organization:



Stock & Grimes, LLP
Law Offices
804 West Ave.
Jenkintown, PA 19046


Telephone: 215-576-1900

Website: www.stockandgrimes.biz

Contact: (none)
Additional Company Information
Over the years, the firm has been a leader in the use of computer technology and office automation to increase the efficiency of its collection efforts and the productivity of its staff. Making full use of support services and on-line sources of information, the firm maintains current data required in the collections process.

Through the use of proprietary software developed in-house, the firm is able to handle the processing of many thousands of debt accounts with unparalleled efficiency in compliance with the most stringent reporting requirements of its clients. The firm has the ability to transfer data securely to and from the client in whatever format is required and quickly respond to special requests.

Stock & Grimes has built a conscientious staff of collectors whose goal is to build cordial relationships with debtors in a non-confrontational manner and in full compliance with the Fair Debt Collection Practices Act and other government regulations. Working within settlement guidelines specified by their clients, the collectors are often able to set up flexible payment terms that are acceptable to debtors without the need to bring suit.




---
Types of Debt Collections and Late Payment Reminder Campaigns
Message Broadcasting Late Payment Reminders - This is a method of calling where the phone system dials from a list of past due accounts and plays a pre-recorded message either to an individual or to an answering machine. A collection agent is not involved. This technique could be useful as a first pass attempt to collect overdue accounts. The message could be simply a reminder with instructions on how to bring the account to balance. Multiple calls by our debt collection dialer can be made to the same debtor with different messages based upon the amount and extent of delinquency and whether the account responded to prior messages.


Collections Message Broadcasting and Touch Phone Response - This method expands the prior call broadcasting technique. The debt collection autodialer plays a message that gives the debtor options from which to select. Using touchphone responses such as "Press 1 for...", choices could include methods of payment or perhaps the option of speaking with one of your representatives. A different message can be left on an answering machine.



Collections and Automatic Phone Dialing - This is a traditional method of calling where our debt collection dialer calls a number from a phone list when a collection agent is available to take a call. When the number is dialed, the phone system transfers the call to the agent. This method simply relieves your collection agent from the tedium of manually dialing lots of numbers. This type of calling is appropriate when the past due account is not responding to prior correspondence or calls and a personal interaction is required.



Collections Predictive Dialing - Predictive dialing is very similar to automatic dialing, except the phone system dials several numbers ahead to reduce the amount of wait time between calls that your collection agents handle. Our predictive dialer greatly increases your collection department productivity and can lead to call rate increases of up to 100%.



Database Systems can provide any type of calling program required by your organization and can even blend several types to determine what works best in your specific collections department.
Contact Database Systems Corp. Today
Contact DSC to learn more about our debt collection dialer for collection agency and debt collection service products.