IVR Outsourcing
Voice Messaging
Automated Call Distribution
Telecommuting Software
Window On the Web
Voice Recording Software
Predictive Dialer
Softphone
Telephony Software


Emergency Broadcast Systems
Advanced Call Center Solutions
Contact Center Solutions
Contact Management Software
CRM Applications
Direct Response Marketing Software
Inbound Telemarketing Outbound Telemarketing
Autodialer
Information
Call Answering Service
Phone Answering Service
Church Membership
Church Volunteers
Church Phone Dialing
Church Events
Welcome Church
Church Meetings
Church Programs
Church Phone Tree
Predictive Dialer Software
Telemarketing Autodialer
Computer Telephony Integration
Voice Broadcasting
Group Calling Service
IVR Outsourcing
Hosted IVR
IVR Hosting
ACD Systems
Call Recording
Direct Response Marketing
Voice/Text Messages Text To Speech Toll Free Phone
Predictive Dialers
Work From Home Call Center
Call Routing
CRM Solution
Autodialer Software


Call Answering Services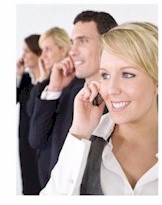 Organizations looking to reduce costs and to improve customer service can now contract their inbound phone and outbound voice messaging programs at our 800 number services facility. As designers of call answering systems and phone answering service software, Database Systems Corp. (DSC) is uniquely positioned to manage your call answering services and 800 phone service campaigns saving your company both time and money. Because our phone answering service software was created in-house, we can deliver comprehensive 800 number outsourcing quickly -- providing you with a competitive advantage in the marketplace. Plus you will find our 800 phone service to be quite affordable.

Try Before You Buy
And now DSC offers you a "Try before you Buy" option. Let us create and manage your phone answering service campaigns, and eventually you can acquire your own Phone Answering System from us with these 800 number service applications already developed and tested. These answering service systems are competitively priced along with our phone answering services.
Call Answering Simulation Models
To assist our clients with estimating the resources required to perform a call answering service, Database Systems Corp. provides a simulation model. This model accepts call answering service campaign parameters such as average call length, peak number of calls, and peak call lengths and estimates the resources required to perform this campaign.

Our IVR model and ACD simulation program is a resource calculator. The IVR model calculates resource requirements for an inbound phone campaign. It estimates the number of lines required to handle peak load processing of these calls. This model assumes that calls are evenly distributed during the peak period.





Online Client Service Center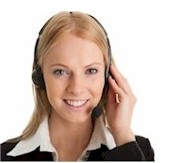 Database offers its clients both outbound outsourcing and inbound phone answering services with the ability to manage their own call answering service and voice broadcasting campaigns online. After signing up for our call center services, you can login to your own account with a unique user id and password. Answering service clients can view activity reports on a real-time basis.

Voice Broadcasting clients can download voice recordings and call lists and even manage the start and end of their calling campaigns. Users can view call campaign reports and the percentage of completion. To visit our Database Service Center, click on the Call Center Outsourcing link.




What We Provide
Call Answering Services
Voice Broadcasting Services
Phone Answering services
Campaign Development and Design
Implementation
Phone Service Hosting
Custom Reporting
Call Answering Service Software
800 Service with Database Integration
Text To Speech Software Applications
Professional Voice Recordings
Quality Transcription Services
Maintenance
Professional Voice Recording

To achieve the maximum results from your call answering service and voice broadcasting phone programs, consider using our professional voice recording services. We have contracted with several professional voice talents that you can sample by visiting our Voice Overs and Voice Over Talent web page. These services can be provided to you at affordable prices and can put a finishing touch on your call campaign. The voice recordings can be produced in minimal time at a professional recording studio.


Voice Broadcasting and Phone Answering Service Applications
Account Status
Locator Services
Shipment Tracking
Employee Testing/Studies
Customer Surveys & Loyalty Programs
Market Research
Payroll Services
800 Service Voice Mail
Claims Reporting
Emergency Notification
Credit Collections
Mortgage Marketing
Charitable Contributions

Message and Recording Service
Sweepstakes and Contests
Invoice Payment
Lead Generation
Satisfaction Surveys
Voice Mail and Call Back Systems
Product Ordering and Fulfillment
Inventory Services
Calling Card Services
Fund Raising Projects
Political Advertising
Appointment Reminders
Severe Weather Warnings
According to the May 2001 study "Contact Center Self-Service Costs,"
the costs to handle a transaction at a traditional call center are

$5.00 for a live agent by e-mail,
$5.50 for a live agent by phone,
$7.00 for a live agent by chat.

Compared to the much lower costs with an automated system of

$0.24 for a customer using web self-service,
$0.45 for IVR transaction.


- Gartner Group
Stamford, CT


Contact DSC to learn more about our 800 number services and phone outsourcing services.