<! ************** MAIN BODY ************************************************>

DSC Tech Library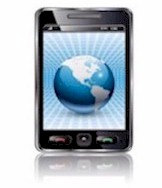 Organizations looking for outbound and inbound telemarketing services can outsource their IVR and affordable telemarketing center. As designers of Interactive Voice Response IVR systems and Voice Broadcasting software, Database Systems Corp. (DSC) is uniquely positioned to manage your outsourcing programs saving your company both time and money. Because our products are created in-house, we can deliver comprehensive telemarketing services quickly -- providing you with a competitive advantage in the marketplace. Plus you will find our inbound and outbound telemarketing outsourcing services to be quite affordable.

The following is an article relating to the telemarketing industry including products and services in our business areas.


---
Top 10 Home Buying Tips
www.themortgagewire.com


1. Pre-Qualify Before You Buy
Pre-qualification allows you to get an idea of your borrowing potential before beginning your home search. Pre-qualification is usually free and the buyer's ability to purchase a home can be confirmed quickly. This step increases the buyer's leverage position with Realtors and sellers.
2. Demonstrate You Can Pull Your Weight
A mortgage lender wants to know that your income can comfortably cover monthly mortgage payments and your assets are sufficient to cover the down payment and closing costs. Acceptable sources of household income include earnings from your regular job and any secondary jobs, as well as overtime, commissions and bonuses. Also acceptable are interest and dividend income; social security, VA and retirement benefits; disability, welfare and unemployment benefits, alimony, child support and other entitlements. A steady work history - continuous employment at the some company or line of business with consistent or rising income - helps the lender determine your ability to maintain the responsibility of a mortgage.
3. Make It Understood, Your Credit Is Good
Looking at your credit history is another way mortgage lenders determine your obligation to pay back a loan. Good credit history consists of a two-year history of prompt payments, a good record of on-time payments and no outstanding judgments or liens. Your mortgage consultant can help you address and correct any past credit problems in such a way that your chance of credit approval will be greater. For example, if you have ever encountered some credit problems due to a lengthy illness, proper explanation for the problem can go a long way to rectify the negative perception created by a temporary set back.
4. The Program Is Key - Not The Rate You See
Don't be misled by a lowball rate; be sure to check out the details of the loan program. Most mortgages have either a fixed rate (payments remain the same for the life of the loan) or an adjustable rate (payments adjust up or down in accordance with national interest rates) and a term (amount of time you have to repay the loan) of either 15 or 30 years. Down payment requirements differ from program to program. There are many first-time buyer programs that require as little as 3% down, as opposed to conventional programs that require up to 20% of the new home's sales price. Easier qualifying guidelines and reduced closing cost options are features of many of the programs available.
5. Pick A Real Estate Pro, Someone In-The-Know
Find a well-established Realtor who is familiar with the areas of your choice. Ask real estate professionals if they will be representing you as a sub-agent or as a buyer-broker agent. Selecting a qualified agent, who is able to answer your questions regarding the area, population, school districts, taxes, etc., will be a big time-saver, since he or she will save you a trip to the local records department.
6. Know What You Need And What You'll Concede
What is essential to one homebuyer may be of no value to another. Creating "need-to-have" and "nice-to-have" lists can be helpful. Your first "need-to-have" list may be very different from your final version; still, it serves as a starting point for you to discuss and decide upon those features that are the absolute essentials. For instance, public transportation to shopping areas might be a "need-to-have" if you do not own a car, while it is another person's "nice-to-have." If someone in your family is disabled, a one-level home with wheel chair access may be a necessary feature. However, you may decide that adding a customized ramp after the home purchase is more cost effective. Identifying what you want and what you need helps your real estate agent pinpoint your ideal home.
7. Keep Score Of The Houses You Tour
After inspecting a home, record its positive and negative aspects and write down your overall impressions. Eliminate those homes which do not measure up to your satisfaction. Review your "nice-to-have" list to see how many additional positive points each property may possess. These scorecards will be very helpful in narrowing the field for your final selection.
8. Maneuver The Maze In Just Seven Days
A firm understanding of the mortgage process will help minimize delays and ensure your smooth transition from house hunter to homeowner. At pre-qualification, a list of required documentation is presented, and as you approach the application process this documentation must be produced.

At application, the loan officer collects the documentation, and assists you in completing an application form. You receive a Truth in Lending Statement and a Good Faith Estimate outlining the costs and estimated fees involved in your mortgage. Loan registration assures that money is available at a set interest rate if and when your application is approved. With proper documentation, most lenders should be able to provide a letter of commitment, subject to appraisal, in as little as seven business days. The property must be adequately collateralized to secure the loan once an appraisal is performed. Processors organize your information and may verify your employment status, bank balances and other information from your application. An underwriter reviews all the information in your loan file to determine if the application meets lending guidelines. At this point, the loan is either approved or denied. Closing is when the ownership of the property is transferred. All fees are paid, the remainder of the down payment is remitted, as are closing costs such as title insurance and taxes.
9. If At First They Deny, Give It A Fresh Try
The loan for which you apply may not be the loan for which you are ultimately approved. Sometimes a mortgage lender offers a program with different terms or a counter offer. They may grant your loan, but with certain conditions to be met prior to closing (such as a termite inspection). If your application is denied, you will receive an adverse action notice stating a specific reason(s) for the denial. Many of the reasons for denial such as insufficient funds, excessive debt or poor credit history can be improved over time.
10. If Connecticut's For You, CHFA AND STAR May Be Too!
In addition to federal loan programs like FHA, VA and Farmers Home Program, there are also state programs available to help first-time homebuyers. Connecticut Housing and Finance Authority (CHFA) and STAR, (Program sponsored by the State Treasurer's Office) are among the programs which offer discounted rates and specialized programs for first-time homebuyers. Your mortgage specialist will explore these programs with you to see what type you qualify for.

Low interest rates and flexible mortgage programs have joined to make owning a home easier than ever. Homeownership lies will within the reach of many of today's renters and now may be the time to explore the possibilities. With a real estate professional and a mortgage specialist at your side, home buying can be an exciting and rewarding investment. <! ************************* END OF ARTICLE ******************************** !>


---
Mortgage Software Application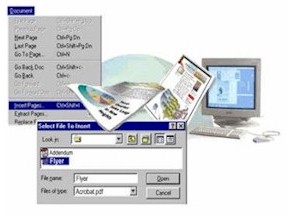 Database Systems Corp. has developed a mortgage software application for mortgage qualification and prospect lead tracking. This application is completely integrated with our phone systems which can perform both inbound and outbound mortgage marketing campaigns. Our mortgage processing application was developed using TELEMATION, our award winning contact management software application toolkit. This CRM software tool is ideally suited for processing mortgage loans and managing customer information. This CRM application is employed in a wide variety of organizations including contact centers, help desks, customer service centers, service bureaus, reservation centers and corporate call centers.

Our mortgage marketing software has extensive computer telephony features and is fully integrated with our marketing autodialer and phone system. TELEMATION operates on Linux, Unix or Windows servers. Mortgage applications can be quickly tailored to your mortgage business using the robost features found in our mortgage software toolkit. Mortgage companies such as Chase Manhattan Mortgage Corporation have relied upon TELEMATION to handle their mortgage processing requirements.

To view how other businesses and organizations are using this mortgage software application, please visit our Mortgage Application web page.

Contact DSC to learn more about our mortgage software applications and phone systems. <! *************** END OF MAIN *******************************************>


---