Mortgage Calculator
Telemarketing Mortgage Leads
Mortgage Marketing Leads
Mortgage Loan Software
Mortgage Solutions
Mortgage Leads Directory
Real Estate Leads
Insurance Lead Providers
Automatic Call Distribution
Mortgage Loan Software
Predictive Dialer
Business Phone Systems
Contact Center Software
MLM Software
Telephone Answering Service
Telesales Software Solutions
Teleservices Call Center

Mortgage Directories
Commercial Mortgage Leads
Debt Consolidation Leads
Exclusive Mortgage Leads
Real Time Mortgage Leads
Mortgage Insurance Leads
Mortgage Protection Insurance Leads
Internet Mortgage Leads
Mortgage Broker Leads
Mortgage Loan Leads
Mortgage Lead Lists
Mortgage Refinance Leads
Mortgage Lead Generation
Mortgage Sales Leads
Subprime Mortgage Leads
Telemarketing Mortgage Leads

Information
Mortgage Truth In Lending
Telemarketing Mortage Loans
Telemarketing Mortgage Leads
Mortgage Software
Mortgage Marketing Leads
Mortgage Autodialer
Telemarketing and DNC
Telemarketing Software
Telemarketing Dialer
Inbound Telemareting
Telemarketing Outsourcing
Telemarketing CRM Software
Telemarketing Call Center Software
Telemarketing Telephony Software
Outbound Telemarketing Solution
Telemarketing Predictive Dialer
Telemarketing Phone Systems
Telemarketing IVR Software
Telemarketing ACD Systems
Telemarketing Linux Systems



<! ************** MAIN BODY ************************************************>

DSC Tech Library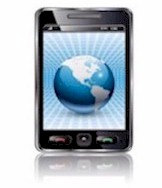 Organizations looking for outbound and inbound telemarketing services can outsource their IVR and affordable telemarketing center. As designers of Interactive Voice Response IVR systems and Voice Broadcasting software, Database Systems Corp. (DSC) is uniquely positioned to manage your outsourcing programs saving your company both time and money. Because our products are created in-house, we can deliver comprehensive telemarketing services quickly -- providing you with a competitive advantage in the marketplace. Plus you will find our inbound and outbound telemarketing outsourcing services to be quite affordable.

The following is an article relating to the telemarketing industry including products and services in our business areas.


---
Get Closer to Your Customers
by Mindy Propper

Real-time marketing helps companies build customer relationships.

It's difficult to go to an industry analyst conference without hearing about the real-time enterprise. According to the report "The Gartner Definition of Real-Time Enterprise," the real-time enterprise "is an enterprise that competes by using up-to-date information to progressively remove delays to the management and execution of its critical business processes."

As a subset of the real-time enterprise, real-time marketing is marketing tailored to a customer's needs by using the most current information about that customer at any point of interaction. Real-time marketing is radically different from traditional marketing, which uses the tactic, "I have a product or service, let me find some people to tell about it."

As companies seek to further enhance unique relationships with their customers, the increasing speed of business and the sheer size and complexity of companies today make it more challenging to "know" the customer and that customer's broad, current needs. With soaring customer expectations it is more important than ever to have real-time insight and the ability to quickly deliver personalized and relevant marketing messages to target audiences.
Why Invest in Real-Time Marketing?
Traditional marketing has evolved from the mass-market approach to one that more carefully targets the most receptive people for a message, but it is still an offer in search of a buyer. Real-time marketing uses a different approach designed to leverage opportunistic interactions with customers across channels and touchpoints. Real-time marketing is based on a combination of real-time analytics, campaign management, and targeting capabilities. Real-time marketing answers the question, I have a person, what is the best offer for this person?

Reasons to invest in real-time marketing include:
Increases inbound promotion response rates. Real-time marketing transforms each inbound or self-service interaction into a targeted sales opportunity.


Increases upsell and cross-sell ratios. Real-time marketing provides the most appropriate and relevant offer recommendations through more timely data.


Complements existing sales, contact center and Web initiatives. Real-time marketing can be implemented across multiple channels or customer touch points.


Dramatically improves marketing efficiency through real-time, closed-loop analysis and learning.
Enabling Real-Time Marketing
To successfully engage in real-time marketing an organization must initiate a process that addresses the impact of the resulting paradigm shift. The marketing strategy, contact strategy, and associated campaign management processes must all be realigned. Of particular importance are the activities within the contact center related to call flow, incentives, and training. Real-time marketing is a significant shift from traditional marketing.

From an infrastructure standpoint, real-time marketing depends on data availability. An organization must have current data about its customers' behavior, products, and usage. The data must be transformed into "actionable information" and communicated across channels. Furthermore, that information must be integrated with a high degree of data integrity and availability, because real-time marketing is based on a combination of real-time analytics and targeting capabilities. Our experience has shown that once agents, either live or via the Web, are empowered with this insight, their ability to better service the customer and cross-sell products, features, or services can increase sales by 20 percent or more.
Real-Time Marketing in Action
Some companies are already benefiting from using real-time marketing. Here are three examples:
1) One of the fastest growing retail banks in the United States averages approximately 1,500 new customers daily. The bank interacts with customers through a contact center and Web channels. The organization embarked on several significant marketing initiatives to increase sales of its products by increasing the percentage of customers who purchase more than one product. The institution was already undertaking a vast outbound marketing effort aimed at achieving these objectives. Recognizing the potential to leverage its inbound channels, the bank implemented a real-time marketing solution via its contact center and Web site.

Designed to complement outbound marketing initiatives, the solution provides consistent, personalized offers to customers at inbound touch points. An example would be a call-center agent noticing a customer paying a mortgage rate of 8 percent, when rates are currently 5 percent or lower. The call-center representative might suggest refinancing, thus earning the bank fees and preventing the customer from refinancing through another institution.

Using real-time marketing the bank is able to improve analysis and targeting of customers through personalization, dynamic learning, and analytics to increase customer acquisition and cross-sell rates, increase customer retention and the speed of campaign deployment, and reduce costs of campaign deployment.

2) A communications provider that has one of the lowest customer churn rates in North America want to maintain its competitive position. Maintaining this kind of leadership in a highly competitive market means that the organization is always seeking ways to drive new sales while sustaining its high level of customer satisfaction.

Seeking to capitalize on the large volume of calls into its call center, the marketing department devised a strategy to provide personalized product recommendations and information messages to inbound customers. Integrated with its existing call center desktop, the solution provides customer service representatives (CSRs) with personalized offers, dynamically generated in real time using 90 customer attributes. Forty-five offers/messages were devised that would resonate with customer product and service needs. For example, if a customer has medium-usage minutes during the week and low-usage minutes on the weekend, but has high-churn indicator, a CSR can offer the customer free weekends bundled at the same price point, delivering additional value and potentially increasing overall usage.

Real-time marketing allows the telecom firm to minimize revenue loss through downward rate plan migration through provision of value-based offers, generate incremental revenue through upsell and cross-sell opportunities, improve customer service and loyalty by providing dynamic personalized service, and increase campaign effectiveness by delivering more campaigns, faster. The implementation of this solution has also helped to drive one additional sale per agent, per day throughout the firm's two large call centers.

3) One of the largest banks in California, with more than $36 billion in assets and 245 banking offices in California, is actually a smaller player in the large California retail bank market. The bank wanted to distinguish itself by delivering more personalized services, increasing sales to new customers, and increasing the percentage of banking needs provided to its existing customers.

The bank deployed a custom-developed real-time marketing platform in its branch offices. Sales and service staff are presented with the "next best opportunity," based on the customer's product profile and needs assessment. The staff is prompted to collect additional financial needs and goals information to further refine the analytics to generate better offers. For example, a banker opening an account for a minor would offer an education IRA, or a customer who sometimes overdraws his checking account might be offered overdraft protection.

The bank has been able to dynamically capture financial needs analysis to generate optimal cross-sell and upsell opportunities, cross-sell in coordination with product specialists, and provide immediate reporting of sales activities and results. Plus, an average of 40 additional products and services per salesperson were sold as a result of implementing a real-time marketing approach at the point-of-sale.
As is evident from these case studies, real-time marketing is quite different from traditional marketing efforts. It involves clean data, an infrastructure set up to transform the data into actionable information, and an analytics/personalization engine to specify and generate offers in real time.

More than just implementation of infrastructure and technology, success depends on changing the way teams interact across sales, marketing, and service. The business issues--strategy, organizational structure, training, and benefit measurement--are what make or break CRM implementations. The benefits from real-time marketing, however, are worth it. Closer relationships and more profitable customer interactions can provide enterprises with competitive advantage for years to come.
About the Author
Mindy Propper is a vice president at BearingPoint and leads its Customer Relationship Management practice for financial services, specifically banking, capital markets, operations, and marketing. Propper's areas of focus include customer intelligence and marketing, customer interaction across multiple channels, and customer management strategy. She can be reached at mpropper@bearingpoint.net <! ************************* END OF ARTICLE ******************************** !>


---
Mortgage Marketing Software Application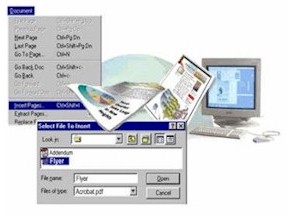 DSC has developed a mortgage marketing software application for mortgage qualification and prospect lead tracking. This application is completely integrated with our phone systems which can perform both inbound and outbound mortgage marketing campaigns. Our mortgage processing application was developed using TELEMATION, our award winning contact management software application toolkit. This CRM software tool is ideally suited for processing mortgage loans and managing customer information. This CRM application is employed in a wide variety of organizations including contact centers, help desks, customer service centers, service bureaus, reservation centers and corporate call centers.

Our mortgage software has extensive CTI features and is fully integrated with our marketing autodialer and phone system. TELEMATION operates on Linux, Unix or Windows servers. Mortgage applications can be quickly tailored to your mortgage business using the robost features found in our mortgage software toolkit. Mortgage marketing companies such as Chase Manhattan Mortgage Corporation have relied upon TELEMATION to handle their mortgage processing requirements.

To view how other businesses and organizations are using this mortgage software application, please visit our Mortgage Application web page.

Contact DSC to learn more about our mortgage software applications and phone systems. <! *************** END OF MAIN *******************************************>


---