Mortgage Calculator
Telemarketing Mortgage Leads
Mortgage Marketing Leads
Mortgage Loan Software
Mortgage Solutions
Mortgage Leads Directory
Real Estate Leads
Insurance Lead Providers
Automatic Call Distribution
Predictive Dialer
Business Phone Systems
Contact Center Software
MLM Software
Telephone Answering Service
Telesales Software Solutions
Teleservices Call Center

Mortgage Directories
Commercial Mortgage Leads
Debt Consolidation Leads
Exclusive Mortgage Leads
Real Time Mortgage Leads
Mortgage Insurance Leads
Mortgage Protection Insurance Leads
Internet Mortgage Leads
Mortgage Broker Leads
Mortgage Loan Leads
Mortgage Lead Lists
Mortgage Refinance Leads
Mortgage Lead Generation
Mortgage Sales Leads
Subprime Mortgage Leads
Telemarketing Mortgage Leads

Information
Mortgage Glossary
Telemarketing Mortage Loans
Telemarketing Mortgage Leads
Mortgage Software
Mortgage Marketing Leads
Mortgage Autodialer
Telemarketing and DNC
Telemarketing Software
Telemarketing Dialer
Inbound Telemareting
Telemarketing Outsourcing
Telemarketing CRM Software
Telemarketing Call Center Software
Telemarketing Telephony Software
Outbound Telemarketing Solution
Telemarketing Predictive Dialer
Telemarketing Phone Systems
Telemarketing IVR Software
Telemarketing ACD Systems
Telemarketing Linux Systems



<! ************** MAIN BODY ************************************************>

DSC Tech Library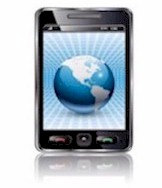 Organizations looking for outbound and inbound telemarketing services can outsource their IVR and affordable telemarketing center. As designers of Interactive Voice Response IVR systems and Voice Broadcasting software, Database Systems Corp. (DSC) is uniquely positioned to manage your outsourcing programs saving your company both time and money. Because our products are created in-house, we can deliver comprehensive telemarketing services quickly -- providing you with a competitive advantage in the marketplace. Plus you will find our inbound and outbound telemarketing outsourcing services to be quite affordable.

The following is an article relating to the telemarketing industry including products and services in our business areas.


---
Mortgage Glossary Of Terms
Mortgages-magazine.com


Mortgage Glossary - Financial Terms
A
Accrued Interest: Interest earned but has not been paid
Additional Principal Payment: A payment made by the borrower of more than the scheduled principal amount due with the purpose of reducing the remaining balance on the loan.
Adjustable Rate Mortgage: Loans with interest rates that are adjusted periodically based on changes of a pre-determined index. The index is based on market rates such as Treasury bills and prime rates. The ARM has an interest rate cap that limits the amount the interest rate can change.
Adjustment Period: Applicable to an ARM, the time between changes in the interest rate.
Amortization: Repayment of a debt with periodic payments, usually monthly, of principal and interest calculated to pay down the loan within a predetermined time.
Amortization Schedule: A timetable for payment of a mortgage detailing the amount of each payment applied to interest and principal and the balance left outstanding.
Annual Percentage Rate (APR): The cost of credit shown as a yearly rate. The annual percentage rate is usually not the same as the interest rate. The APR will be higher than the interest rate stated in the note due to the fact that it includes the interest rate, loan discount points, fees and mortgage insurance.
Appraisal Fee: A fee charged by a licensed, certified appraiser for a written estimate of a property's current market value at a specific time.
Assumable Mortgage: A mortgage that can be taken over by the buyer when a home is sold by the previous owner.
B
Bankruptcy: A legal procedure in a federal court to relieve certain debts of a person or a business that is no longer able to pay its debts. Chapter 7 bankruptcy removes all debts. Chapter 13 lets a borrower with and income to pay bills off over a set period of time.
Bearer: The legal owner of a property.
Bill of Sale: A document that details the transfer of property.
Biweekly Mortgage: A mortgage with payments due every two weeks, totaling 26 payments a year, two payments more than a mortgage with monthly payments. The two extra payments lowers significantly the interest paid over the life of the mortgage.
Blanket Mortgage: A mortgage that includes more than one piece of real estate
Borrower (Mortgager): An individual who makes an application for and receives funds in the form of a loan and is obligated to repay the loan in full under the conditions of the loan.
Broker: An individual who gets buyers and sellers together and helps in negotiating contracts for a client.
Buy-Down Mortgage: A mortgage loan with a lower than market rate for a determined period of time.
Buyer's Market: Market conditions that favor buyers. When there are more properties for sale than buyers, sellers may be forced to provide price discounts to close the transaction.
C
Cash To Close: Liquid assets that are available on hand for payment of closing costs involved in the processing of a mortgage transaction.
Closing: The completion of a real estate transaction. The closing includes the delivery of a deed, financial adjustments, signing of notes and disbursement of funds required to finalize the sale and loan transaction.
Closing Costs: Fees generally paid by the borrower in relation to the closing of a mortgage loan.
Collateral: Property pledged as security for a debt.
Conforming Loan: Conventional home mortgages eligible for sale and delivery to either the Federal National Mortgage Association (FNMA) or the Federal Home Loan Mortgage Corporation (FHLMC). These agencies generally buys first mortgages up to loan amounts approved by Congressional directive.
Conventional Loan: Loans that are not part of any government housing program, free of any restrictions of government insured housing programs, such as loan size limits.
Conversion Clause: A feature in certain ARMs that gives you the option to convert the variable rate loan to a fixed-rate loan, usually after the first adjustment period. The new fixed rate will be set at current rates and there could be a fee for the conversion feature.
Convertible ARM: A type of ARM loan that can be converted to a fixed-rate loan after a certain time period.
Covenant: A clause in a contract that obligates or restricts the parties and if broken, can result in a legal action.
Credit Bureau: It is a clearinghouse for credit history information.
Credit Report: A report containing a detailed credit history of an individual.
D
Default: Failure to fulfill legal obligations of a contract, including failure to make payments on a loan.
Discounted Loan: When the note rate on a loan is lower than the market rate, it is a discounted loan.
Discount Point: A point paid to the lender to permanently lower or acquire down an interest rate. Money must be paid up front to lower the rate.
Down Payment: The amount of cash you must pay down initially for the purchase of your home. For conventional loans, you should aim for a down payment that's at least 20% of your home's value. The reason is lenders generally do not require private mortgage insurance with a down payment of at least 20% of your home's purchase price.
E
Equity: The difference between the current market value of a property and the total debt outstanding against the property.
Escrow: A transaction in which a third party represents both the buyer and seller, or for borrower and lender, involving the handling of legal documents and disbursement of funds. In some parts of the US, escrow of taxes and insurance premiums are referred to as impound or reserves.
F
Federal Home Loan Mortgage Corporation (FHLMC or Freddie Mac): A semi government agency that acquires conventional loans that are underwritten to its specific guidelines. These guidelines are an industry standard for residential conventional lending.
Federal Housing Administration (FHA): A federal agency within the Department of Housing and Urban Development (HUD), which insures residential mortgage loans made by private lenders and sets standards for underwriting mortgage loans.
Federal National Mortgage Association (FNMA or Fannie Mae): This agency purchases loans that are underwritten to its specific guidelines. These guidelines are an industry standard for residential conventional lending.
FHA Loans: Fixed or adjustable-rate loans that are insured by the U.S. Department of Housing and Urban Development. The purpose of FHA loans is to make housing more affordable, especially for first-time homebuyers.
First Mortgage: A mortgage which is in first lien, taking priority over all other liens. In case of a foreclosure, the first mortgage will be repaid before any other mortgages.
Fixed Rate Loan: Fixed-rate loans have interest rates and payments that are fixed through out the term of the loan.
Foreclosure: A legal process in which a mortgaged property may be liquidated to pay off a mortgage loan that is in default.
G
Good Faith Estimate: A written estimate of the closing costs the borrower will most likely have to pay based on common local practices. Under the Real Estate Settlement Procedures Act (RESPA), the lender is must provide this disclosure to the borrower within three days of receiving a loan application.
H
Home Equity Line of Credit: A type of revolving credit in which your home is used as collateral.
Home Equity Loan: A revolving line of credit or loan based on the equity in the mortgagor's property. The property is the collateral for the loan, which is usable for any purpose.
Housing and Urban Development (HUD): A U.S. government agency created to introduce federal housing and community development programs; manages the Federal Housing Administration.
I
Index: An index is usually a widely published market rate such as LIBOR, T-Bill or 11th District Cost of Funds (COFI). Lenders use these indices to set the interest rates charged on mortgage loans. For ARM, a predetermined margin is added to the index to calculate the interest rate adjustment.
Initial Rate: The rate charged for the first interval of an ARM loan.
Interest: Compensation in the form of money paid for the use of money.
Interest Rate Cap: Caps limit the range that the interest rate on an adjustable rate mortgage can change in an adjustment interval during the term of the loan.
J
Jumbo Loan: A mortgage over the $300,700 limit established by the Federal National Mortgage Association and the Federal Home Loan Mortgage Corporation. A jumbo mortgage tend to carry a higher interest rate than a conventional mortgage.
Junior Mortgage: A mortgage subordinate to the claim of a prior lien or mortgage. In the case of a foreclosure, a senior mortgage or lien will be paid down first.
L
Lender: The bank, mortgage company or mortgage broker providing the loan.
Loan Application: A statement of personal and financial information needed to apply for a loan.
Loan Application Fee: A fee applied by a lender to cover the initial costs of putting through a loan application. The fee could include the cost of getting a property appraisal, a credit report and a lock-in fee and other closing costs incurred to complete the transaction.
Loan Origination Fee: Fee charged by a lender for the administrative costs of processing a loan.
Loan to Value Ratio (LTV): The balance of the mortgage outstanding as a percentage of the home's price.
Lock or Lock In: A lender's guarantee of an interest rate for a specific period of time. The time period is usually between the loan application approval and loan closing. The borrower wants the lock to stay in effect until closing.
M
Margin: The percentage difference between the index for a specific loan and the interest rate charged. This is a number already set by the lender.
Market Value: The price at which a given property or product is transacted between a willing, unhurried buyer and a seller who know all the pertinent facts about the property.
Mortgage Banker: A financial institution who directly funds home loans, sells them to investors, arranges monthly payments and handles escrow. Some mortgage bankers sell their loans on the secondary market.
Mortgage Broker: A broker arranges financing for borrowers with a variety of lenders. A mortgage broker does not make the loan, but receives payments for its services.
Mortgage Insurance: It is insurance to protect the lender in case you default on your loan. With conventional loans, mortgage insurance is generally not required if you make a down payment of at least 20% of the home's appraised value. It is also known as PMI (Private Mortgage Insurance).
Mortgage Loan: A loan for which a specific real estate property serves as collateral to provide for repayment in case of default.
Mortgage Refinance: A refinanced mortgage is one in which a borrower pays down an old loan with a new loan. People who refinance a mortgage tend do so to get a lower interest rate, lowering their payments or to take cash out of their home equity.
Mortgagee: The lender in a mortgage loan relationship. Property is used as collateral to make payment.
Mortgagor: The borrower in a mortgage loan relationship. Property is used as collateral to make payment.
N
Notice of Default: A step in the foreclosure process in which the lender formally informs the court that the borrower is in late in payments.
Non-Assumption Clause: A provision in a mortgage contract preventing the assumption of the mortgage by another borrower without the lenders permission.
O
Origination Fee: Fee charged by a lender for administrative costs of processing a loan. It tends to includes the cost of preparing loan documents, checking the borrower's credit history, inspecting the property and might incorporate the cost of appraisal.
P
Payment Cap: A limit on the size of the monthly payment of an adjustable-rate mortgage or other variable rate loan.
Point: A point is equivalent to 1 percent of a mortgage loan. Lenders might charge "origination points" to cover expenses of processing a loan. Some borrowers might pay "discount points" to reduce the loan's interest rate.
Pre-Approval: The process of calculating how much money a potential homebuyer could borrow.
Prepayment Penalty: A lender's charge to the borrower for paying down the loan before the end of its term.
Pre-Qualification: A non-binding process of calculating how much money a potential homebuyer can borrow before applying for a loan. Information submitted during pre-qualification is subject to verification at application.
Principal: It is the amount of money borrowed or owed, excluding interest.
R
Refinancing: The repaying of a debt with the proceeds from a new loan using the same property as collateral. The reason for refinancing is to get a lower interest rate.
S
Second Mortgage: An additional mortgage that has rights that are secondary to the first mortgage.
Seller's Market: Market conditions that are favorable to sellers. There are more buyers than properties available for sale. The buyers may be forced to compete and pay more for the same property.
Settlement Costs: Money paid by the borrowers and sellers to complete the closing of a mortgage.
Settlement Cost (HUD Guide): HUD publishes a booklet that gives an overview of the lending process and is given to consumers after completing their loan application.
T
Term: The period of time in which a loan must be paid off.
Truth-In-Lending Act: Federal law demanding a full written disclosure of the credit terms of a mortgage incorporating a standard format.
U
Underwriting: It is the process of quantifying the risks involved in a specific loan and setting suitable terms and conditions for a mortgage.
URLA: Uniform residential loan application.
Usury: Interest charged in excess of the legal rate as established by law.
V
VA Loans: Fixed-rate loans guaranteed by the U.S. Department of Veterans Affairs for the purpose of making housing affordable to eligible U.S. veterans.
Variable Rate: Interest rate that changes periodically in relation to a specific index such as treasury bills and the prime rate.
W
Walk Through: A final inspection of a home to look for problems that may need to be addressed before closing. <! ************************* END OF ARTICLE ******************************** !>


---
Mortgage Software Application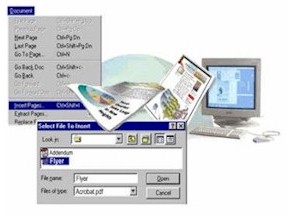 Database Systems Corp. has developed a mortgage software application for mortgage qualification and prospect lead tracking. This application is completely integrated with our phone systems which can perform both inbound and outbound mortgage marketing campaigns. Our mortgage processing application was developed using TELEMATION, our award winning contact management software application toolkit. This CRM software tool is ideally suited for processing mortgage loans and managing customer information. This CRM application is employed in a wide variety of organizations including contact centers, help desks, customer service centers, service bureaus, reservation centers and corporate call centers.

Our mortgage marketing software has extensive computer telephony features and is fully integrated with our marketing autodialer and phone system. TELEMATION operates on Linux, Unix or Windows servers. Mortgage applications can be quickly tailored to your mortgage business using the robost features found in our mortgage software toolkit. Mortgage companies such as Chase Manhattan Mortgage Corporation have relied upon TELEMATION to handle their mortgage processing requirements.

To view how other businesses and organizations are using this mortgage software application, please visit our Mortgage Application web page.

Contact DSC to learn more about our mortgage software applications and phone systems. <! *************** END OF MAIN *******************************************>


---