Mortgage Calculator
Telemarketing Mortgage Leads
Mortgage Marketing Leads
Mortgage Loan Software
Mortgage Solutions
Mortgage Leads Directory
Real Estate Leads
Insurance Lead Providers
Automatic Call Distribution
Predictive Dialer
Business Phone Systems
Contact Center Software
MLM Software
Telephone Answering Service
Telesales Software Solutions
Teleservices Call Center

Mortgage Directories
Commercial Mortgage Leads
Debt Consolidation Leads
Exclusive Mortgage Leads
Real Time Mortgage Leads
Mortgage Insurance Leads
Mortgage Protection Insurance Leads
Internet Mortgage Leads
Mortgage Broker Leads
Mortgage Loan Leads
Mortgage Lead Lists
Mortgage Refinance Leads
Mortgage Lead Generation
Mortgage Sales Leads
Subprime Mortgage Leads
Telemarketing Mortgage Leads

Information
Telemarketing Mortage Loans
Telemarketing Mortgage Leads
Mortgage Software
Mortgage Marketing Leads
Mortgage Autodialer
Telemarketing and DNC
Telemarketing Software
Telemarketing Dialer
Inbound Telemareting
Telemarketing Outsourcing
Telemarketing CRM Software
Telemarketing Call Center Software
Telemarketing Telephony Software
Outbound Telemarketing Solution
Telemarketing Predictive Dialer
Telemarketing Phone Systems
Telemarketing IVR Software
Telemarketing ACD Systems
Telemarketing Linux Systems



<! ************** MAIN BODY ************************************************>

DSC Tech Library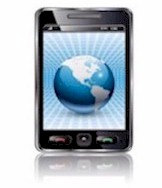 Organizations looking for outbound and inbound telemarketing services can outsource their IVR and affordable telemarketing center. As designers of Interactive Voice Response IVR systems and Voice Broadcasting software, Database Systems Corp. (DSC) is uniquely positioned to manage your outsourcing programs saving your company both time and money. Because our products are created in-house, we can deliver comprehensive telemarketing services quickly -- providing you with a competitive advantage in the marketplace. Plus you will find our inbound and outbound telemarketing outsourcing services to be quite affordable.

The following is an article relating to the telemarketing industry including products and services in our business areas.


---
Lend It, Don't Spend It
---


The following is an extract from the article "Lend It, Don't Spend It" by Eillie Jones from CRM Magazine:

"It was with a bit of frontier spirit that DiTech Funding entered the mortgage loan market. In the five years since it was founded, the Costa Mesa, Calif.-based company, now called DiTech.com, has shaken up stodgy lending practices by pioneering a unique combination of innovative loan offerings, technology-enabled services and aggressive advertising. And the unconventional approach is paying off. With a 1998 loan volume of $3.8 billion and projections of more than $5 billion for 1999, the company has not only become one of the largest direct discount lenders, but has also developed strong brand-name recognition in a highly competitive marketplace, as well as a reputation for great customer service.

Now DiTech is at it again. At a time when other lenders are warily circling the idea of e-commerce, DiTech is forging ahead into Internet territory armed with its new name, a sophisticated Web site and a belief that ultimately customers will be best served online.
Blazing a Trail on the Web
For a company that prides itself on customer service, migrating to an Internet model means more than changing the corporate mantra from "Call 1-800" to "Type www.DiTech.com." New channels present challenges as well as opportunities, and in a typically trail-blazing fashion DiTech.com is leveraging an emerging class of software-enterprise marketing automation-to help manage the transformation. EMA software automates the planning, execution, management and measurement of online marketing campaigns. But at its core, EMA is really more about establishing personalized, long-term relationships with customers over the Internet, and that is what attracted DiTech to San Mateo, Calif.-based Rubric, an EMA solution provider. (In December 1999, Rubric was acquired by Broadbase.)

"For us, it's not so much about marketing as it is about customer care. We're still relying primarily on billboards and television for marketing but we will be using Rubric to get back to the customers who visit our Web site, to keep those customers informed about developments that might interest them, to maintain the customer relationship and, most important, to improve the quality of it," says Matt Ghourdjian, CIO of DiTech.

The software was installed in early November 1999 and by the end of December DiTech had yet to bring Rubric online for regular use, but one trial campaign had yielded promising results. Planned and executed over the course of just a few days, the e-mail effort generated a higher rate of return than any traditional marketing campaign and cost practically nothing (not including the approximately $200,000 spent on the Rubric package).

"Generating $220,000 in gross revenue in a speedy campaign of negligible cost is significant, but for DiTech it simply represents the tip of the benefit iceberg."

Using the Rubric software, DiTech sent out a general e-mail message to 30,000 addresses culled from the operational database and received 1,400 responses back. Out of those responses, DiTech generated 146 loan applications and by mid-December, 53 respondents had closed loans and approximately 30 were still in progress. Those 53 closed loans generated $220,000 in gross revenue with total revenue expected to increase due to the pending loans, according to Lee Furnival, e-business manager for DiTech.

Generating $220,000 in gross revenue in a speedy campaign at negligible cost is significant, but for DiTech it simply represents the tip of the benefit iceberg e-marketing is expected to bring to the company. Though the campaign itself was only a test and was not as targeted as future campaigns are expected to be, Furnival expects the final number of completed loans to top out between 57 and 60 percent of total applicants. If that happens, it would represent a capture rate 2 to 10 percent higher than traditional campaigns, with more-targeted campaigns potentially netting even higher capture rates.

DiTech found the initial results so promising that the company is working on incorporating the more sophisticated aspects of Rubric 3.0 into its back-end work flow system, and formulating the right rules and tables for segmenting and profiling the marketing information in the database. Once that is completed, DiTech expects to implement a number of so-called continuous relationship marketing features, including instantly directing e-mails and phone calls to the right person; monthly newsletters targeted to specific groups of potential and existing customers, such as a newsletter directed to all first mortgage borrowers; "opt-in" marketing programs that let customers choose to receive interest rate updates or other personalized information services; an option for existing customers that will let them instantly refinance a loan if rates go down; functions that allow applicants to check the status of their loan at the click of a button; and more features still to be determined. Furnival said he expected some of these programs to be up and running by February 2000.

In addition to personalized, ongoing communications with customers, DiTech is investing in marketing automation to streamline the loan process as well as enhance the company's ability to react to market forces. Although DiTech is already known for rapid transactions-completing the entire loan process in anywhere from 5 to 20 days as opposed to the 30 days or more by a traditional lender-the Internet promises to increase efficiencies even more.

"We bought Rubric to be the platform for customer care, and while we could have done these customer management things manually, it would have taken forever," says Ghourdjian "DiTech's claim to fame is speed. That's how we made our mark in the real estate marketplace and that's why we continue to be very profitable in this tough mortgage market. DiTech is very fleet of foot. We're able to turn on a dime and market new and innovative products to customers and continually reinvent ourselves. Rubric is a part of that."
New Owners, New Name
And reinventing themselves they are. In April 1999, the company was acquired by GMAC Mortgage, the Horsham, Pa.-based mortgage finance subsidiary of General Motors, in part because it had a well-thought-out Web strategy, according to Ghourdjian. A few weeks later, the company went ahead with its planned name change-chosen to reflect its migration to the Internet-and then in June launched its first Web site.

Though the site did allow borrowers to apply online, the work flow was somewhat rudimentary and required loan agents to manually transfer customer information gathered on the Web into the company's database. So, in keeping with its new strategy to revamp the site every few months, DiTech launched a second, more sophisticated Web site at the end of September. The work flow engine powering the second site was much more sophisticated than the first and boasted such features as routing a loan approved online directly to a loan processor as opposed to passing it to a loan agent first. The end result of the new work flow was that loans were being funded three to four days after people applied online.

"It didn't take a fortune teller to read those tea leaves: Customers were ready for a move to the Web."

The company then made a significant, though not unexpected, discovery. Three months after the debut of the new site, 10,000 unique visitors were tapping in each day and staying on for approximately 17 minutes. The site was averaging 600,000 page views per week and nearly 25 percent of the company's business was coming in through the Internet. It didn't take a fortune teller to read those tea leaves: Customers were ready for a move to the Web.

"Even before launching the site we knew that the e-commerce end of things would take over. Basically a loan deal is just shuffling paperwork, and you don't need someone to sit down with you to do it. The success of the Web site is a huge indicator, but obviously it needs a tool to match it, something like Rubric that captures borrowers' data, sends out timely e-mails and is fully automated. Now we need to figure out on our end how to really use it best," says Furnival.

In general terms, Rubric enables online continuous relationship management through the profiling of customers by a series of questions that are embedded in outbound e-mail campaigns. Survey recipients are directed back to personalized Web pages created by Rubric. The Web pages profile them further by providing personalized interaction. Then, based on the information that's gathered, Rubric separates customers into segments, which can be targeted to automatically receive offers on products and services designed to meet the needs of individual segments.

For campaign management and outbound campaign execution, Rubric can be used to fire off thousands of e-mails and manage and track the responses coming back, something DiTech has never been able to do before.

EMA vendors all tout the speed at which their software can be installed, and for the most part their products are almost immediately deployable for e-mail campaigns and other simple functions. DiTech, in fact, purchased the software at the end of October 1999 and ran its first campaign within days. But full deployment has been hampered by a number of issues, most of which Furnival attributed to DiTech not having the necessary resources to move forward quickly.

For example, getting the marketing information into the Rubric database is moving more slowly than anticipated, Furnival says, because of differences in the way DiTech and Rubric store data. DiTech uses an Oracle database and getting the information into Rubric's Sequel data tables requires a DiTech employee to write a simple utility code for porting the data over, something DiTech had not had time to do yet in December. Furnival also describes the interface in the Rubric 2.0 version as cumbersome but added that the 3.0 version they're migrating to appears to be much easier to work with....."


---

To view the entire article, please visit www.destinationcrm.com.


---
<! ************************* END OF ARTICLE ******************************** !>


---
Mortgage Software Application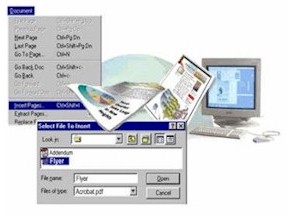 Database Systems Corp. has developed a mortgage software application for mortgage qualification and prospect lead tracking. This application is completely integrated with our phone systems which can perform both inbound and outbound mortgage marketing campaigns. Our mortgage processing application was developed using TELEMATION, our award winning contact management software application toolkit. This CRM software tool is ideally suited for processing mortgage loans and managing customer information. This CRM application is employed in a wide variety of organizations including contact centers, help desks, customer service centers, service bureaus, reservation centers and corporate call centers.

Our mortgage marketing software has extensive computer telephony features and is fully integrated with our marketing autodialer and phone system. TELEMATION operates on Linux, Unix or Windows servers. Mortgage applications can be quickly tailored to your mortgage business using the robost features found in our mortgage software toolkit. Mortgage companies such as Chase Manhattan Mortgage Corporation have relied upon TELEMATION to handle their mortgage processing requirements.

To view how other businesses and organizations are using this mortgage software application, please visit our Mortgage Application web page.

Contact DSC to learn more about our mortgage software applications and phone systems. <! *************** END OF MAIN *******************************************>


---