Mortgage Calculator
Telemarketing Mortgage Leads
Mortgage Marketing Leads
Mortgage Loan Software
Mortgage Solutions
Mortgage Leads Directory
Real Estate Leads
Insurance Lead Providers
Automatic Call Distribution
Predictive Dialer
Business Phone Systems
Contact Center Software
MLM Software
Telephone Answering Service
Telesales Software Solutions
Teleservices Call Center

Mortgage Directories
Commercial Mortgage Leads
Debt Consolidation Leads
Exclusive Mortgage Leads
Real Time Mortgage Leads
Mortgage Insurance Leads
Mortgage Protection Insurance Leads
Internet Mortgage Leads
Mortgage Broker Leads
Mortgage Loan Leads
Mortgage Lead Lists
Mortgage Refinance Leads
Mortgage Lead Generation
Mortgage Sales Leads
Subprime Mortgage Leads
Telemarketing Mortgage Leads

Information
Telemarketing Mortgage Leads
Mortgage Software
Mortgage Marketing Leads
Mortgage Autodialer
Telemarketing and DNC
Telemarketing Software
Telemarketing Dialer
Inbound Telemareting
Telemarketing Outsourcing
Telemarketing CRM Software
Telemarketing Call Center Software
Telemarketing Telephony Software
Outbound Telemarketing Solution
Telemarketing Predictive Dialer
Telemarketing Phone Systems
Telemarketing IVR Software
Telemarketing ACD Systems
Telemarketing Linux Systems



<! ************** MAIN BODY ************************************************>

DSC Tech Library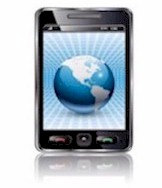 Organizations looking for outbound and inbound telemarketing services can outsource their IVR and affordable telemarketing center. As designers of Interactive Voice Response IVR systems and Voice Broadcasting software, Database Systems Corp. (DSC) is uniquely positioned to manage your outsourcing programs saving your company both time and money. Because our products are created in-house, we can deliver comprehensive telemarketing services quickly -- providing you with a competitive advantage in the marketplace. Plus you will find our inbound and outbound telemarketing outsourcing services to be quite affordable.

The following is an article relating to the telemarketing industry including products and services in our business areas.


---
Unstructured Content: Can Your CRM Initiative Succeed Without It?
Content integration is the answer.

by Stuart Levinson

Just as plants need water to thrive, CRM applications need access to the right kinds of information to maximize their potential. But that information is scattered among different silos, making it costly and complex to find and use.

First-generation CRM applications placed an emphasis on working with structured and transactional data (e.g., order status, payment information). To become more useful, however, next generation CRM applications must include access to the wealth of information that sits in unstructured content--office documents, scanned images, and rich media. This is hardly a revelation, since a whopping 80 percent of all enterprise information is unstructured.

Customer service representatives need the ability to review contracts, policy statements, invoices, and other documents that are not necessarily stored in their CRM system. Unfortunately, this content is usually stored in disparate repositories, file systems, and databases, and is often managed by different IT groups in different departments. What's more, CRM solutions are also now being used within individual lines of business. For example, mortgage-lending specialists are leveraging CRM applications for loan review and approval, but credit applications, mortgage documents, claim forms, and other supporting collateral required for these processes are typically stored in various content management systems. However, these documents need to be seamlessly accessed from within the CRM solution.

The cost and complexity of integrating a single application with multiple silos of content quickly becomes not only a challenge, but a cost-prohibitive one. How does a CRM application access and work with this content?

The answer is content integration. Content integration can be achieved through a platform that provides a single, bidirectional interface for accessing and working with unstructured content regardless of where it resides across the organization. It even provides a single, universal view of the information living across multiple workflow processes. A content integration platform has many benefits, including an improvement in business agility and customer service, a reduction in the time and cost associated with integration, an increase in flexibility, and risk mitigation and reduction.
Improved Business Agility and Customer Service
Content integration enables companies to easily access relevant information, which allows users to make faster decisions, in turn reducing cycle time. Seamless access to unstructured content also makes it easier and more efficient to participate in and across business processes, leading to process improvements. Enhanced customer service, one of the initial drivers of CRM initiatives, is also affected by content integration, because users benefit from improved information visibility across the organization.
Reduction in Time and Cost of Integration
Content integration allows organization to build out applications that are independent of underlying repositories, so high-value, content-rich CRM applications can more easily be rolled out across the enterprise. This, in turn, enables applications to be rolled out more quickly, allowing organizations to realize ROI faster. The visibility that content integration provides also enables organizations to create efficiencies in information mining and reuse, since it is easier to see all available information. A content integration platform also reduces the time and cost associated with building and maintaining integration to individual content stores. These reduced initial and ongoing costs translate into less reliance on lower-level developers and fewer resources required to build and maintain integrations.
Higher Return on Assets
With a content integration platform, content becomes more valuable because it is easily accessible from a given CRM application. This access protects investments in current systems, since existing information can be reused and there is no need for content to be re-created. Furthermore, a content integration platform enables businesses to leverage their existing business processes, rather than re-creating them in order to address content access needs.
Risk Mitigation and Flexibility
By providing access to relevant supporting documents and information, a content integration strategy reduces risk in business decisions and increases the opportunity for integration success. By creating a standard for accessing and working with content, CIOs are not tied to one particular vendor's technology. Even as some companies try to standardize on a particular content repository, the reality is that new content stores will be acquired through departmental purchases, mergers and acquisitions, and evolving standards. A content integration platform lends itself to ultimate flexibility, as the integrations to the underlying repositories are maintained independent of the enterprise application itself.

The bottom line: CIOs become empowered to choose technologies that best meet their needs, rather than ones mandated by existing investments.

To capitalize on the numerous benefits of content integration, there are a few important aspects to consider and look for in any content integration platform:
A Content-Agnostic Approach
A true content integration platform does not seek to have an organization migrate all its content into one repository or replicate metadata. Many companies are now touting content integration-type technologies, when they are ultimately seeking to migrate your content into their systems.
Open Standards
Look for a content integration platform that is open and scaleable. An approach that is based on proprietary technologies only locks you into a different set of constraints.
The Ability to Leverage Content, Not Re-create It
To maintain the integrity of its content, a company should be able to access content, update it, and store it back to its original location. Content integration does not seek to re-create content or enable multiple versions of documents, instead it creates references to that content, allowing a user to simply access the content where it sits.

A true content integration platform is a way to capitalize on existing technology investments and create a higher ROI for a CRM application. The creation of an enterprise standard for accessing and working with content puts organizations light years ahead in the elusive goal of creating a holistic customer experience. Content integration helps enable this 360-degree view by providing access to relevant documents, images, or work processes in real time, providing competitive advantage for an organization's CRM initiatives.
About the Author
Stuart Levinson is the president and CEO of Venetica, a provider of content integration solutions. Levinson founded Venetica in 1993. He has more than 16 years of sales and marketing experience in the software industry. He is actively involved in all of Venetica's major strategic decisions, and is instrumental in shaping both its marketing and technology direction. Levinson holds a BA in Business from the University of North Carolina at Chapel Hill, and an MBA from The McColl School of Business at Queen's University. <! ************************* END OF ARTICLE ******************************** !>


---
Automatic Opt Out Phone Service and Do Not Call Registration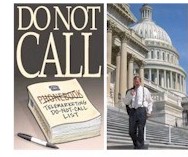 With the passage of the recent Do Not Call (DNC) legislation, it is important for businesses to provide an easy method for call and fax recipients to opt out of your marketing or mailing program.

Database Systems Corp. (DSC) provides the technology to allow a caller (or call recipient) to remove phone numbers from your calling lists automatically. DSC provides stand-alone phone answering systems and service that can be employed in your organization to accept Opt Out calls. DSC also provides in message Opt Out features when using our own Voice Broadcasting and predictive dialing systems.

Because new FTC requirements mandate that outbound calling companies give call recipients the ability to Opt Out of a calling campaign, this technology is more important than ever. The advantage to your organization is that now this process can be fully automated using our Opt Out IVR system. Plus your calling campaigns can be programmed to give the call recipient the option to "Press x...." to be removed from your call lists.

There are two separate methods for managing automatic Opt Out programs. <! *************** END OF MAIN *******************************************>


---