Mortgage Calculator
Telemarketing Mortgage Leads
Mortgage Marketing Leads
Mortgage Loan Software
Mortgage Solutions
Mortgage Leads Directory
Real Estate Leads
Insurance Lead Providers
Automatic Call Distribution
Predictive Dialer
Business Phone Systems
Contact Center Software
MLM Software
Telephone Answering Service
Telesales Software Solutions
Teleservices Call Center

Mortgage Directories
Commercial Mortgage Leads
Debt Consolidation Leads
Exclusive Mortgage Leads
Real Time Mortgage Leads
Mortgage Insurance Leads
Mortgage Protection Insurance Leads
Internet Mortgage Leads
Mortgage Broker Leads
Mortgage Loan Leads
Mortgage Lead Lists
Mortgage Refinance Leads
Mortgage Lead Generation
Mortgage Sales Leads
Subprime Mortgage Leads
Telemarketing Mortgage Leads

Information
Telemarketing Mortgage Leads
Mortgage Software
Mortgage Marketing Leads
Mortgage Autodialer
Telemarketing and DNC
Telemarketing Software
Telemarketing Dialer
Inbound Telemareting
Telemarketing Outsourcing
Telemarketing CRM Software
Telemarketing Call Center Software
Telemarketing Telephony Software
Outbound Telemarketing Solution
Telemarketing Predictive Dialer
Telemarketing Phone Systems
Telemarketing IVR Software
Telemarketing ACD Systems
Telemarketing Linux Systems



<! ************** MAIN BODY ************************************************>

DSC Tech Library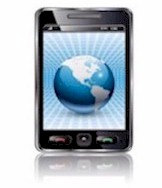 Organizations looking for outbound and inbound telemarketing services can outsource their IVR and affordable telemarketing center. As designers of Interactive Voice Response IVR systems and Voice Broadcasting software, Database Systems Corp. (DSC) is uniquely positioned to manage your outsourcing programs saving your company both time and money. Because our products are created in-house, we can deliver comprehensive telemarketing services quickly -- providing you with a competitive advantage in the marketplace. Plus you will find our inbound and outbound telemarketing outsourcing services to be quite affordable.

The following is an article relating to the telemarketing industry including products and services in our business areas.


---
Call Center Dividends
---


The following is an extract from the article "Call Center Dividends" by Jason Compton from CRM Magazine:

"Banks that are rushing to take the human touch completely out of their operations have reason to pause.
Remember "banker's hours"?
You're showing your age if you can recall the days when banks opened at 10 a.m. and closed at 3 p.m., Monday though Friday. For that matter, when is the last time you did business with a human bank teller?

The banking industry began a campaign to expand the penetration of automated touch-tone systems and ATM machines more than 10 years ago. Now, a wave of Internet technologies is moving in, offering even more remote-self-service options. Today, according to Forrester Research, electronic systems handle nearly half of all banking transactions in the United states, and a casual observer might predict that five years down the road, human-assisted banking will be a thing of the past.

But banks that are rushing to take the human touch completely out of their operations have reason to pause. Based on an August 1999 Forrester Research poll, customers who conducted over 50 percent of their monthly transactions electronically were substantially less satisfied--and less loyal--than those who dealt primarily with live interaction channels, including in-person tellers and call centers.
Banking by Phone
In fact, industry watchers say that in an era of distributed, highly competitive financial services, banks may live and die not by interest rates or walk-up service, but on the call center.

"From a volume standpoint, not much happens [at the call center]," says Forrester's Kenneth Clemmer. "But the stuff that happens there is very, very important. It's the place where people deal with statement issues and other difficulties. It's the most important channel for providing high quality customer service, because dissatisfied customers are going to come into that channel."

According to Forrester research, fully 47 percent of all servicing contacts (excluding ATM transactions) come through the call center, the largest single share of all contacts. And when Forrester asked banks to look ahead two years and predict their future service contact distribution, the call center was seen as even more important than it is today.

In part, that's due to a proliferation of call center contact points. In an interesting twist on the "grocery store branch" trend, PNC Bank of Pittsburgh has launched a pilot program to put video conference kiosks in certain stores, offering a direct link with specially trained call center operatives.

Riggs Bank, a mid-Atlantic bank centered in Washington, D.C., has even brought the call center to select branches. "We're trying to offload some of the service tasks from the branches to our teleservice group, because we're better equipped to handle it--we have more people, we have the technology," says Jeff Glynn, senior vice president of Riggs Bank and manager of the Riggs Direct telephone banking division. To that end, Riggs has launched a pilot program in certain branches where a bank of dedicated telephones sits at the ready to offer immediate answers to customers, rather than make them wait for a personal banker.
Something Old, Something New...
Bank-by-computer is nothing new. Some institutions have offered it for the better part of two decades, through direct modem dialups or the original CompuServe online service. But the deep penetration of Internet connectivity and the easy-to-use browser interface have some pundits predicting the death of both branches and the call center.

Hold off on the eulogy. Just as the ATM did not kill the teller, the Internet has not killed the call center representative. The reasons for their survival are purely practical. "The Internet generates phone," says Peter Cohen, director of product marketing for Davox Corporation, a call center technology developer that has worked with Bank One, Fleet Bank and other major institutions. "If a person is filling out a mortgage application online, they want to be able to pick up the phone and say 'I don't understand question 23.'"

For a peek at call center/Internet synergy, look to Arlington, Va.-based Telebank. Branchless since 1989, its name makes it clear enough that its original charter was to be a call center-driven bank. Times have changed and expansion to Internet services and exposure have skyrocketed its holdings to over $6 billion in assets. But rather than be supplanted by Web access, call center hours have expanded considerably since Internet expansion began, and the bank still aims to maintain on-hold times of less than 30 seconds. "We will always want to offer multiple channels," says Telebank Vice President of Corporate Communications Deborah Newman.
E-mail Woes
Not all that glitters with silicon is necessarily bottom-line gold. Technology has allowed a potential cost disaster to creep into the Internet-enabled call center: e-mail. "The cost of manually answering e-mail is higher than a phone call--in many cases, much higher," says Quintus Vice President of Marketing Lawrence Byrd. The reason is plain enough: e-mail is non-interactive and may require several iterations in order to get to the root of a customer's request. "When you have a dialog, you can say 'Do you mean this, or that?'" says Byrd.

But e-mail has no such facility. While some institutions settle for having a dedicated group handle all e-mail requests (Boeing Employees' Credit Union and PNC Bank are taking this approach for the time being), others are turning to "natural language" e-mail interpreters such as Brightware Contact Center E-Mail Management. Such systems can automatically generate responses to common questions, sort e-mail queues by subject matter and offer suggested response templates to agents when a more personalized reply is warranted, such as to a difficult service question.

Capturing the easy, comfortable live interaction between customer and agent over the phone and transferring it to a PC environment is not an easy task. That's why when Mark Nixon, president of interactive voice response system vendor DAC Systems, looks at the future of Internet "collaborative" banking, he predicts that the data will come to the phone, rather than the phone coming to the data. A second-generation, Internet-enabled telephone with a built-in LCD panel could display balances and banking features, and lend itself perfectly to just "picking up the phone" when additional assistance is necessary.

He says this future, driven by the home electronics giants who are eager to incorporate Internet functionality into their common household devices, is far more likely than one in which customers strap on a headset to talk to their banker over their PC. "Not everyone has a microphone, not everyone has the software installed," he points out. Others believe that as technology advances, voice-over Internet Protocol (VoIP) and browser-based interactive chat sessions will keep bank customers firmly seated at their computers.
Integration With New Channels
It's clear that nobody is suggesting that the call center will be mowed over by interactive voice response applications (IVRs) and the Internet, because those channels need live support, and they cannot always provide the level of service required for some customer needs. "You've invested in people--70 percent of the cost in the call center is in people. Now you have to provide those people with new tools, and train them," for new service requirements, says Byrd.

If nothing else, call center agents are the perfect customer coaches for banks that are aggressive about offloading transactions to IVRs and Web transactions. At PNC Bank, the customer contact database alerts agents when an incoming caller is a frequent full-service caller. "We pop a script for the agent to sell them on using the IVR," says PNC's DuBois.

Boeing Employees' Credit Union goes so far as to literally walk the customer through the transition to self-service. "Our call center agents will conference into the IVR with a member to assist them through the process," says Pamela Treischel, BECU Call Center Manager.

Given that multi-channel bank access isn't going away, and the fact that Internet options will be heavily touted by many institutions, banks face a challenge to seamlessly integrate their skilled service staff into the new channels. "Customers need to be able to get on the phone, call a person and be shown how to do it. If I can't do that, it sours me on online banking," says Forrester's Newcomb.

Byrd sets the stage for the customer inquiry of the future. "The moment you open up these new channels, your existing call center agents suddenly have customers on the phone who are happily saying to them 'Good afternoon. I'm calling about the e-mail I sent yesterday that you sent me a reply to, and I have some detailed questions about what you said in the reply, and it's all with respect to this transaction I was trying to do with my loan last week. Can you help?'" It sounds comical, but it's entirely possible and in fact, quite likely.

It's imperative that banks be able to meet these intricate demands. "Customers don't care how difficult this all is," says James Punishell, financial services analyst with Forrester Research. "Why don't you know that I did something on the Internet, Mr. Call Center Agent? It's poor channel synchronization."

This sort of frustration shows. Mike Walkden, a Chicago software developer, has done business with both Citibank and Bank One, and found their channel synchronization to be lacking. "The online transaction history [at both banks] is always a day behind," he says. "I'd rather do it on the Web, but I have to call the number on the back of the ATM card."

Multi-channel banks like PNC are taking a measured approach to prepare for Internet support. "I can't, nor will I, train every member of my staff to be e-commerce capable, because today that's only 5 percent of our business," PNC's DuBois says. "Over time, I see a lot of our call center being e-commerce capable."

Newcomb suggests that banks might want to aim high when deciding how many of their staff to train today for Net support tomorrow. "If I can't get support a few times, I'm not going to try it anymore. I'll either find another bank, or say 'I'm going to ignore this new channel until they get it right,'" he says......"


---

To view the entire article, please visit www.destinationcrm.com.


---
Automatic Opt Out Phone Service and Do Not Call Registration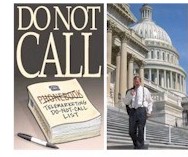 With the passage of the recent Do Not Call (DNC) legislation, it is important for businesses to provide an easy method for call and fax recipients to opt out of your marketing or mailing program.

Database Systems Corp. (DSC) provides the technology to allow a caller (or call recipient) to remove phone numbers from your calling lists automatically. DSC provides stand-alone phone answering systems and service that can be employed in your organization to accept Opt Out calls. DSC also provides in message Opt Out features when using our own Voice Broadcasting and predictive dialing systems.

Because new FTC requirements mandate that outbound calling companies give call recipients the ability to Opt Out of a calling campaign, this technology is more important than ever. The advantage to your organization is that now this process can be fully automated using our Opt Out IVR system. Plus your calling campaigns can be programmed to give the call recipient the option to "Press x...." to be removed from your call lists.

There are two separate methods for managing automatic Opt Out programs. <! *************** END OF MAIN *******************************************>


---