Automatic Call Distribution
Phone Dialer
Autodialer Software
Automatic Telephone Dialer
Digital Phone Systems
Predictive Dialers
Auto Dialer Phone System
Telecom Software

Information
Predictive Dialer
Predictive Dialing Software
Business Phone Systems
B2B Phone System
Auto Dialers
Predictive Dialers
Phone Dialers
Autodialing
Auto Dialer Software
Automatic Dialer Solutions
CRM Software Solutions
Emergency Phone Tree Service
Predictive Dialer Software
Autodialer Software
Phone Tree Messaging
Business Phone System
Automatic Phone Dialer
Telemarketing Autodialers
Call Center Phone Dialing
Progressiver Dialer
Automated Dialer
Telephone Dialers
Automatic Telephone Dialing
Telephone Dialer Software



<! ************** MAIN BODY ************************************************>

DSC Tech Library



Predictive Dialers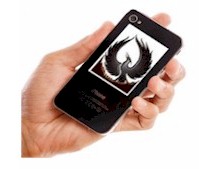 This section of our technical library presents information and documentation relating to Predictive Dialers and Auto Dialer software and products. The PACER and Wizard phone systems are PC based call center phone systems that are recognized as premier inbound and outbound computer telephony systems. Features such as automatic call distribution (ACD), interactive voice response (IVR) and call recording have added a new dimension to the predictive dialer and auto dialer capabilities of these systems. These computer based dialing systems can perform various types of auto dialing campaigns simultaneously. These types include Predictive Dialing, Progressive Dialing, Preview Dialing and Dial on Demand.


---
Predictive Dialing Alive and Well in the Call Center
---


The following is an extract from the article "Report: Predictive Dialing Alive and Well in the Call Center" by Erika Morphy from Contact Center Today:

"A little more than six months have gone by since the drama-ridden passage of the Do-Not-Call (DNC) legislation last Fall. While in some areas the law's impact on call center operations remains unclear -- the question of whether there has been a wholesale increase in unemployment among agents is still in doubt -- in other areas it is possible to draw some tentative conclusions.

In "Predictive Preview and Power Dialing Solutions," Frost & Sullivan reports that the demand for predictive-dialing technology remains strong. Indeed, outbound-dialing -- one of the practices targeted by DNC -- is continuing on its evolutionary trajectory toward becoming a feature of an integrated CRM-software strategy.
Underlying Reasons
This state of affairs seems to fly in the face of DNC's intent. The legislation is supposed to prevent unwanted and unsolicited telemarketing calls, after all -- at the heart of the outbound-dialing market. Indeed, the law has had an effect -- the DNC Web site temporarily crashed last year when consumers flocked to sign up for the list. Yet, as Frost & Sullivan reports, mitigating trends in the industry also have had an impact.

For example, better integration among all the various customer-contact channels has made it easier to conduct event-based marketing -- an activity permitted under the law, Dan Lackner, vice present and general manager, marketing automation products for Siebel , told NewsFactor.

"Trigger-based" or "event-based" marketing -- a best-practice strategy loosely defined as a sales pitch or service call made in response to an action by the customer -- is becoming much more common, in large part due to the ubiquity of data-mining and marketing tools now available, Lackner continued. Typically, a company will set rules or thresholds that trigger an e-mail or call, depending on the value of the customer.

"It is not feasible for a marketing department to understand what every customer in their franchise is up to," Lackner explained, "so they build the intelligence into their execution vehicles -- into their call centers, into their Web sites."
Unified Solutions
Event-based marketing, however, is just one piece of the answer. An overarching trend identified by Frost & Sullivan -- the growing use of the technology for proactive customer-care campaigns that integrate the dialer functionality into a comprehensive CRM strategy -- not only is sustaining the industry, but reshaping it.

"The market is gradually moving towards a unified solution, especially since customer interaction channels in a call center are no longer limited to voice," says the report. "The integration of channels such as e-mail, voice chat, Web chat, IVR and Web collaboration with the telephone function will be essential for success in the near future......"


---

To view the entire article, visit www.contact-center-today.com. <! *************** END OF MAIN *******************************************>


---