Automatic Call Distribution
Predictive Dialer
Business Phone Systems
Office Phone Systems
VOIP Service
Internet Phone Service
IP Phone Service
Phone Software
Softphone IVR System
Computer Phone Software
Web Phone Software
Softphone Phone System
Computer Telephony Solution
Text To Speech Demo
Text To Voice Software

Information
Computer Telephony Integration
CTI Software
ACD and CTI
Linux CTI Solutions
CRM and CTI
Linux IVR Software
Linux Computer Telephony
CTI IVR Solutions
CTI and DNIS Applications
ANI and CTI development
CTI Telephony Products
Phone Software
CTI Telephony Vendors
Text To Voice Software
Text To Speech
Computer Telephony Software
CTI Programming
Softphone Systems
Telephony Software
Computer Phone System
Text To Voice
CTI Applications
Softphone Software
Telephone Software
CTI Middleware



<! ************** MAIN BODY ************************************************>

DSC Tech Library



Computer Telephony Integration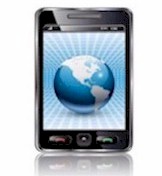 This section of our technical library presents information and documentation relating to CTI Computer Telephony Integration software and products. Computer Telephony Integration CTI software is a rich set of phone software library routines that enable application programs to control your phone system. This comprehensive CTI software lets you increase employee productivity, enhance customer service and reduce costs by combining the capabilities of our PACER phone system with the custom functionality of your Windows, Unix or Web applications. Data collected by your phone ACD (Automatic Call Distribution) or IVR (Interactive Voice Response) systems can be passed to your existing PC, Unix or Web applications through our phone software. The PACER predictive dialer can automatically call your customers and pass only connected calls to your agents. With our computer telephony software, your telephone and computer work together to provide cost-saving benefits.


Managed Telephony and IP Centrex Are Long-Term IP Voice Service Winners for Business, According to Gartner
From Grant Holloway, CNN Sydney

SYDNEY, Australia (CNN) -- Picking global trends in technology markets can be a hit-and-miss exercise -- often with more misses than hits.

STAMFORD, Conn. --(Business Wire)-- Sept. 22, 2004 -- Most companies buy their own telephony equipment and manage it onsite today, but by 2006 half of all businesses will best be served by engaging in selective sourcing of Internet protocol (IP) telephony services, according to Gartner, Inc.

With such growth potential for IP telephony services, providers are offering a wide range of services. Among this range, Gartner analysts say managed IP telephony and IP Centrex will be the most successful IP voice services for U.S. businesses over the next three years.

"Managed IP Telephony will be the most widely adopted service provider IP voice approach for U.S. businesses," said Steve Koppman, principal analyst with Gartner's network services research group. "Softswitch-based IP Centrex will be used predominantly by small and midsize businesses (SMB)."

Managed IP Telephony refers to the deployment of IP PBXs managed remotely by service providers. This service modality will be most suitable for customers with unique specialized next-generation voice requirements and who either lack staff expertise in IP voice or otherwise prefer not to use their staff for the "care and feeding" of the new technology.

"A key factor in the level and speed of Managed IP Telephony success will be service provider pricing," Koppman said. "Businesses will look for a single, easily understandable price, on a per-seat or similar basis, rather than complex, per-component pricing. Carriers should be able to get deep discounts from equipment vendors, and carriers would do well to pass much of the savings on to buyers."

IP Centrex refers to hosted network voice service with private branch exchange (PBX)-like functionality and IP features, provided over carrier networks rather than IP customer premises equipment (CPE).

Softswitch-based IP Centrex will likely remain primarily an SMB offering with well-defined feature packages though lacking CPE's flexibility. Most larger businesses will likely seek greater flexibility and control than IP Centrex can provide. Key factors favoring an IP Centrex choice include:

-- preference for ongoing operational expenditure over upfront capital expenditure.

-- dearth of internal telecom management voice expertise that can be easily applied to IP voice.

-- little requirement for uniquely tailored next-generation applications.

"Enterprises need to carefully examine their requirements, particularly in terms of such factors as their need for highly specialized, customized applications, as well as the strengths and best deployment of their staffs, and the nature and efficacy of their current communications assets," Koppman said.

Additional analysis is available in the Gartner Dataquest Perspective, "Managed, IP Centrex Services Will Be IP Voice Winners." The report examines which IP voice services are best positioned for long-term success, which will have more modest success, and which will only be short-term alternatives. This report is available on Gartner's Web site at http://www3.gartner.com/DisplayDocument?ref=g_search&id=451808.
About Gartner
Gartner, Inc. (NYSE:IT)(NYSE:ITB) is the leading provider of research and analysis on the global information technology industry. Gartner serves more than 10,000 clients, including chief information officers and other senior IT executives in corporations and government agencies, as well as technology companies and the investment community. The Company focuses on delivering objective, in-depth analysis and actionable advice to enable clients to make more informed business and technology decisions. The Company's businesses consist of Gartner Intelligence, research and events for IT professionals; Gartner Executive Programs, membership programs and peer networking services; and Gartner Consulting, customized engagements with a specific emphasis on outsourcing and IT management. Founded in 1979, Gartner is headquartered in Stamford, Connecticut, and has more than 3,500 associates, including approximately 1,000 research analysts and consultants, in more than 75 locations worldwide. For more information, visit www.gartner.com.



<! *************** END OF MAIN *******************************************>


---