Automatic Call Distribution
Predictive Dialer
Business Phone Systems
Office Phone Systems
VOIP Service
Internet Phone Service
IP Phone Service
Phone Software
Softphone IVR System
Computer Phone Software
Web Phone Software
Softphone Phone System
Computer Telephony Solution
Text To Speech Demo
Text To Voice Software

Information
Computer Telephony Integration
CTI Software
ACD and CTI
Linux CTI Solutions
CRM and CTI
Linux IVR Software
Linux Computer Telephony
CTI IVR Solutions
CTI and DNIS Applications
ANI and CTI development
CTI Telephony Products
Phone Software
CTI Telephony Vendors
Text To Voice Software
Text To Speech
Computer Telephony Software
CTI Programming
Softphone Systems
Telephony Software
Computer Phone System
Text To Voice
CTI Applications
Softphone Software
Telephone Software
CTI Middleware



<! ************** MAIN BODY ************************************************>

DSC Tech Library



Computer Telephony Integration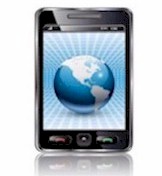 This section of our technical library presents information and documentation relating to CTI Computer Telephony Integration software and products. Computer Telephony Integration CTI software is a rich set of phone software library routines that enable application programs to control your phone system. This comprehensive CTI software lets you increase employee productivity, enhance customer service and reduce costs by combining the capabilities of our PACER phone system with the custom functionality of your Windows, Unix or Web applications. Data collected by your phone ACD (Automatic Call Distribution) or IVR (Interactive Voice Response) systems can be passed to your existing PC, Unix or Web applications through our phone software. The PACER predictive dialer can automatically call your customers and pass only connected calls to your agents. With our computer telephony software, your telephone and computer work together to provide cost-saving benefits.


IP telephony starts making inroads
From Grant Holloway, CNN Sydney

SYDNEY, Australia (CNN) -- Picking global trends in technology markets can be a hit-and-miss exercise -- often with more misses than hits.

But one development which seems set to start delivering on its early potential is Internet telephony, and not necessarily for the reasons you might imagine.

Put simply, Internet, or IP, telephony is the use of software-based technology to transfer voice calls as data over a computer network.

The obvious advantage of IP technology is cost savings. Sending packets of data via a computer network is more efficient than making voice calls over a traditional open circuit telephone system.

Call costs can be greatly reduced for users within the IP telephony system, while gateway switches provide two-way access to external land-line and cell phone networks.

Early efforts in this field were hampered by poor-quality issues (delays and voice jitters chief among them) and fears concerning the security of Internet networks.

But the spread of broadband Internet connections and engineering advances in the technology have made IP telephony considerably safer and easier to use -- to the point where some major international corporations are adopting the technology with enthusiasm.

Moreover, the safety issue -- particularly vulnerability to hackers -- has become a positive selling feature, with IP telephony vendors building security features into their products which they claim provides greater protection than traditional phone systems using PBX (private branch exchange) technology.

"I believe IP telephony is more secure than standard PBX," Cisco Systems managing director for Australia and New Zealand, Ross Fowler, told CNN.

In particular, the ability to encrypt voice calls via IP telephony gives it a distinct advantage over existing telephone systems, he says.

This claim has been backed up by tests conducted by the Network World Lab Alliance in May this year.

Three days of high-level testing of systems provided by Cisco and another leading vendor Avaya demonstrated that it was possible to "hacker-proof" an IP telephony system.

But the testers warned security levels strongly depended on "whose IP PBX you use and more importantly, whether you're willing to spend the dollars and the time it takes in terms of network security planning, network and personnel resources, and extra security gear".

Safety issues aside, Internet telephony provides other advantages, particularly to larger businesses with mobile and international workforces.

Not only does the business cost of traditional PBX management fall, big savings can be made by using the IP telephony system to access domestic corporate phone rates, rather than paying high international call charges.
Legacy systems
Employees are also able to work from a wider range of venues -- such as hotel rooms, airport lounges, WiFi cafes -- without incurring greater communication costs in the process.

Another advantage is being able to converge voice, text and video communications on the one information transfer network.

Take-up of the technology in Australia is "growing exponentially" according to Fowler, with Cisco shipping around 150,000 IP telephone handsets in the past 12 months, compared with 70,000 in the previous three years.

According to market analysts Frost and Sullivan, the Australian market for IP telephony grew by 175 percent in 2003, while the market for PBX telephony fell sharply.

The roll out of IP telephony networks in booming economies such as China and India is also "huge", says Fowler, particularly as many businesses in those countries are not dealing with "legacy" telephone equipment and can start building communications systems from scratch.

Despite a "degree of conservatism in business because of the Internet bubble", the combination of cost-savings, growth opportunity and increased security was fueling demand for IP telephony, Fowler says.

And when will we see private consumers embracing IP telephony on a large scale?

"That depends on the speed of roll-out of optical fibre to the home, and the roll-out of WiFi," says Fowler. "At the moment, the access isn't there."



<! *************** END OF MAIN *******************************************>


---