Automatic Call Distribution
Predictive Dialer
Business Phone Systems
Office Phone Systems
VOIP Service
Internet Phone Service
IP Phone Service
Phone Software
Softphone IVR System
Computer Phone Software
Web Phone Software
Softphone Phone System
Computer Telephony Solution
Text To Speech Demo
Text To Voice Software

Information
Computer Telephony Integration
CTI Software
ACD and CTI
Linux CTI Solutions
CRM and CTI
Linux IVR Software
Linux Computer Telephony
CTI IVR Solutions
CTI and DNIS Applications
ANI and CTI development
CTI Telephony Products
Phone Software
CTI Telephony Vendors
Text To Voice Software
Text To Speech
Computer Telephony Software
CTI Programming
Softphone Systems
Telephony Software
Computer Phone System
Text To Voice
CTI Applications
Softphone Software
Telephone Software
CTI Middleware



<! ************** MAIN BODY ************************************************>

DSC Tech Library



Computer Telephony Integration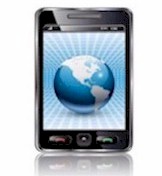 This section of our technical library presents information and documentation relating to CTI Computer Telephony Integration software and products. Computer Telephony Integration CTI software is a rich set of phone software library routines that enable application programs to control your phone system. This comprehensive CTI software lets you increase employee productivity, enhance customer service and reduce costs by combining the capabilities of our PACER phone system with the custom functionality of your Windows, Unix or Web applications. Data collected by your phone ACD (Automatic Call Distribution) or IVR (Interactive Voice Response) systems can be passed to your existing PC, Unix or Web applications through our phone software. The PACER predictive dialer can automatically call your customers and pass only connected calls to your agents. With our computer telephony software, your telephone and computer work together to provide cost-saving benefits.


Dr Reddy's Uses IP Phones to Reduce Cost
Pankaj Mishra, 1-Apr-2004

www.ncasia.com

For Hyderabad-based Dr Reddy's Laboratories, competing against globally entrenched firms such as Pfizer has never been easy.

Competing in the markets of US, Europe and the UK demand a clear understanding about local needs. It also requires integrating marketing functions with research labs so that appropriate products can be introduced ahead of the competition.

Dr Reddy's has offices in 40 countries across the globe, with over 7,000 employees and around 40 'Carrying and Forwarding' agents. "Ever since we diversified into the global markets, the need to have a cost effective and uniform mode of communication became more pronounced," says Sachdev Ramakrishna, CIO of Dr Reddy's Labs. The US office alone was spending over US$25,000 every month on communication costs, and this is in addition to a 1Mbps pipe cost of almost US$90,000 per year.
Networking needs
One of the company's biggest requirement was to ensure a dynamic line of communication between the global markets and its manufacturing and research centres in India.

Explains Ramakrishna: "In this era of intense competition, time-to-market is the key to success and we had a system that lacked the required scale and was also proving to be quite costly."

Initially, the company was using video conferencing to connect its global offices with the manufacturing and research facilities in India. There was one conferencing centre called the 'discovery unit' in India, where various factory heads had to visit for interaction with their US colleagues.
Getting the right solution
When Ramakrishna decided to implement an integrated solution for addressing the company's communication needs, he tested Voice-over-Internet Protocol (VoIP). "One of the reasons we didn't opt for a VoIP solution was because the same line was used for Internet browsing and talking, which affected either the quality of voice, or the browsing speed," says Ramakrishna.

The company also spoke to industry peers for an appropriate solution. Ramakrishna finally decided to use IP phones because of its ease-of-use and cost effectiveness. He invited bids from both Cisco and Nortel and the decision was made in favour of Cisco in the end.

"We started with Cisco's 7900 series IP phones-7910 initially-and later we migrated to 7940 and 7960 as they offered the facility of speakerphones," he says. Cisco's 7940 and 7960 also offered better features than 7910, such as six programmable lines, speakerphones and pixel-based LCD display. Also, 7960 phones are multi-protocol-enabled and support Session Initiated Protocol (SIP) and Media Gateway Control Protocol (MGCP).

Dr Reddy's has a Checkpoint firewall and RealSecure Intrusion Detection System behind the Call Manager of the IP Telephony system, which provides security against any Internet-based attacks. "Additionally, the pipe is secure because it is a point-to-point private channel," Ramakrishna says.

The company has not used any proprietary Cisco IP Telephony solutions for security purposes so far.
Implementing the solution
After an internal assessment, Dr Reddy's made an investment plan to embrace an IP phone-based communication network in Sept 2002. The company has over 40 'Carrying and Forwarding' agents connected through SAP, dealing with over 200,000 chemists across the country.

Ramakrishna decided to install around 100 phones in India, distributed across the manufacturing plants, R&D centres and the corporate office in Hyderabad, and allocated 50 phones to its US office. "We also have a presence in China through a joint venture and we are looking at expanding the IP phone network to China and the UK," says Ramakrishna.

The only software component in the entire implementation was Cisco's CallManager. CallManager is the software-based call-processing module of the Cisco IP telephony solution. The software extends enterprise telephony features and functions to packet telephony network devices such as IP phones, media processing devices, VoIP gateways, and multimedia applications.

"The software helped me in tracking the call details and analysing the ROI," says Ramakrishna.

Additional data, voice, and video services such as unified messaging, multimedia conferencing, collaborative contact centres, and interactive multimedia response systems can interact with the IP telephony solution through Cisco CallManager.
Leveraging the new system
Within a year of implementing the IP phones, Dr Reddy's witnessed savings in excess of US$1 million.

"We do about 700 voice calls per month, including conference calls between India and the US, primarily through IP phones and the IPLC line. On average, we do video conferencing calls for about three hours per day on a 512kbps bandwidth," says Ramakrishna. In addition to voice and video, the company uses the line for transferring data on SAP and Lotus Notes applications.

"Savings are accrued to us from exploiting bandwidth on IPLC for video, voice and data. Since we have paid for the line every quarter, it becomes an utilisation game," explains Ramakrishna. "We have not bypassed toll, only saved money on ISD charges for voice and video," he adds.

Apart from cutting down its rising communication costs, Dr Reddy's has seen the following benefits such as:

- Enhanced efficiency. There is now a better collaboration between the global offices and research teams in India, and the company is able to interact simultaneously with various marketing offices across the globe; and

- More accurate billing. Communication costs are now incurred on the basis of the duration of calls, and not on the number of calls.
Looking ahead
Having established a core communication set up, Ramakrishna is confident of scaling up the network as required. He is also planning to have a display that can provide SAP alerts on the IP phones.

"Another initiative we are planning is to integrate the phones in homes and offices so that our executives can be reached easily. We have already done this in the US, but Indian regulations don't allow us to replicate it here," he adds.

When the regulatory environment in India becomes conducive, Dr Reddy's would need another 300 IP phones to integrate homes and offices in the country. <! *************** END OF MAIN *******************************************>


---