Automatic Call Distribution
Predictive Dialer
Business Phone Systems
Office Phone Systems
VOIP Service
Internet Phone Service
IP Phone Service
Phone Software
Softphone IVR System
Computer Phone Software
Internet Phone Software
Softphone Phone System
Computer Telephony Solution
Text To Speech Demo
Text To Voice Software

Information
Internet Phones
Emergency Web Phones
Internet Phone Software
Web Phone Software
Softphone Software
Telephone Software
VOIP and Call Centers
Computer Telephony Integration
CTI Software
ACD and CTI
Linux CTI Solutions
CRM and CTI
Softphone Phone Systems
Soft Phone Solutions
Linux IVR Software
Linux Computer Telephony
CTI IVR Solutions
CTI and DNIS Applications
ANI and CTI development
CTI Telephony Products
Phone Software
CTI Telephony Vendors
Text To Speech
Computer Telephony Software
CTI Programming
Softphone Systems
Telephony Software
Computer Phone System
Text To Voice
CTI Applications
Softphone Software
Telephone Software
CTI Middleware



<! ************** MAIN BODY ************************************************>

DSC Tech Library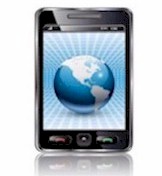 This section of our technical library presents information and documentation relating to Internet Phone Software and Computer Telephony Integration software and products. Computer Telephony Integration CTI software is a rich set of phone software library routines that enable application programs to control your phone system. This comprehensive CTI software lets you increase employee productivity, enhance customer service and reduce costs by combining the capabilities of our PACER phone system with the custom functionality of your Windows, Unix or Web applications. Data collected by your phone ACD (Automatic Call Distribution) or IVR (Interactive Voice Response) systems can be passed to your existing PC, Unix or Web applications through our phone software. The PACER predictive dialer can automatically call your customers and pass only connected calls to your agents. With our computer telephony software, your telephone and computer work together to provide cost-saving benefits.


---
Internet telephony: Talk is cheap
Internet telephony is the talk of the town, so get on the blower and enjoy cheaper, or even free, calls

By: Nigel Whitfield, Computeractive

Although the dial has changed to buttons and the material from bakelite to plastic, the phone that you use hasn't changed that much since it was invented over 100 years ago.

It might be digital, it might tell you who's calling, but when you make a phone call you're still directly connected to the person at the other end just as if an operator had plugged a cable into the switchboard.

The age of that technology is now drawing to a close. BT announced last year that it is to build a new communications network designed to handle data every bit as well as its bread-and-butter voice calls, and it's where most UK telephone calls and all data will end up within a decade.

The cables that run to our homes will remain the same but the equipment in telephone exchanges is to be phased out in favour of a technology that web users will have heard of. It's called Internet Protocol and it is the standard used to direct data around the internet.

Voice calls can be digitised (turned into computer data) in the same way that images can be scanned or music copied to a hard disk. This means there's every reason to treat it the same way as other forms of data and let it roam the internet.

The idea has bred a standard called Voice over IP (VoIP) and companies are beginning to offer more and more services based on the technology. The chief benefit to consumers is that calls made using the internet are far cheaper, and in some cases free. It's also easy to set up and use.

Here, we're going to explain how you can take advantage of internet telephony and save yourself bundles of cash.
Packet in
Sending voice data over a telephone network using internet rules is cheaper because the information is distributed in a very different way. When you make a traditional phone call, the telephone provider's equipment sets up a dedicated link between you and the recipient using very fast automated switchboards. This is rather expensive and requires specialised equipment.

Data is transported around the web rather differently. Like all computer data, the voice call is chopped up into small pieces called packets and each is given its own instructions on how to reach its destination (known as the IP address).

Each packet must make its own way at lightening speed through the internet's equivalent of switchboards, which are called routers. When a packet arrives at a router, it announces its destination and the router sends it on the best path to the next router, where the process is repeated until the packet reaches its destination.

They might not arrive in the same order, but that's where your computer steps in, making the numbered packets line up and placing them in the correct order before processing them and playing them as sound - your voice - in the telephone application.
Improved quality
If you've used internet telephony in the past, or even voice chat via an instant messaging program, you might well have been unimpressed with the sound quality. It can often sound like bad reception on a short wave radio and sometimes you miss out on chunks of the conversation completely.

So does this mean that BT is going to inflict that sort of problem on all of us? Thankfully not. Although early attempts at internet telephony didn't work very well, it's much better now. The spread of broadband has helped as call quality depends a lot on the speed of the connection. And as more people have chosen broadband, more of the networks that make up the internet have been upgraded.

With call quality improved, more and more internet telephony services are being offered and competition between them means that the price of calls is much cheaper, especially for international calls.

Phone companies don't need to lay expensive phone cables under oceans and across continents any more, they just send information to the internet. If you're calling an ordinary phone at the other end, the packets can be transformed into a traditional call signal closer to the destination exchange, so money is still saved.

Finally, many of the configuration difficulties that dogged internet telephony in the past have been solved, so it's much easier for the novice user to get up and running.
What you need
First, of course, you need an internet connection, and it really is best if you have broadband. While you may be able to make a call using a dial-up connection to the net, the sound quality won't be very good, especially if you're doing anything else with your computer at the time.

And, of course, since broadband is 'always on' you can stay connected and let people call you over the internet whenever they want to. It's not possible to use 'broadband accelerator' software, such as Onspeed, to make a slow internet connection suitable for telephony, since such programs only work on particular types of data.

Once you've sorted out your internet connection, you'll find there's a wide range of products for internet telephony. At its simplest, all you need to get going with internet telephony is a sound card, which most modern PCs have already, together with a microphone and speakers, and some internet phone software.

You'll get the best results if you use a headset, but if you don't want to feel as if you work in a call centre, some services work with special telephone-style handsets that plug into your computer's USB ports. They're easier to use, but you may not be able to use one handset with the software for another service, if you later decide to switch.

If you don't like the idea of being tethered to your computer for making calls, you can also buy sophisticated devices that can be plugged into your phone line and internet connection, automatically routing calls via the internet or the normal phone network.

That last point is quite important to bear in mind: don't disconnect your phone just yet. As internet phone services don't have the same legal obligations as traditional phone companies to provide you with access to the emergency services, you'll still need an ordinary phone to dial 999 for the time being.
Skype
Skype is free and is one of the most talked about internet telephony services. It was created by the same people who designed the Kazaa file-sharing network and uses this much maligned technology to route your calls, and it manages to provide pretty good quality connections. At the moment, though, it doesn't offer a way for people with ordinary phones to call Skype users. You can download the free Skype software here.

Unlike a normal phone network, Skype appears to look more like instant messaging software; you register with a name, rather than a number, and add contacts to a list that shows you when people are online. It's simple to use, and available for PC, Mac, Linux and even Pocket PC computers, so you can use it on just about anything.

As with other internet telephony services, it doesn't cost anything to make calls to other users of the service, and you can make calls to ordinary phones via the SkypeOut service, which has simple-to-understand pricing. But watch out for the small print; if you don't use up your credit, it expires 180 days after the last top-up.
NETeasyPhone
www.neteasyphone.net

Like Skype, NETeasyPhone requires dedicated software, so you can only make free calls to other users of the same system. Just as with Skype, you can see if people in your contact list are available or not via the on-screen display.

Although the software can be downloaded free of charge and used for 21 days, you'll have to pay £30 to register a lifetime ID after that, something that's not necessary with most other internet telephony services. The ID is a mixture of a name and numbers and is used instead of a traditional phone numbers.

A useful touch for many users, especially if you want to persuade everyone in your household to make calls over the internet, is that the software supports USB telephones, which are dedicated handsets, including a model with a keypad, that connect to your PC.

There's even an adapter that enables you to plug an ordinary phone into the PC, but we were put off by the message telling us to turn off the Windows XP firewall when we started the software. As with Skype, the service allows you to make calls to real telephones around the world at fairly competitive rates.
VoIPtalk
www.voiptalk.org

While Skype and NETeasyPhone ask you to download their own dedicated software, which is designed primarily for ease of use, they also restrict you to contacting people on the same network. It's a little like the way you can't send instant messages to people on both Yahoo and AOL without downloading the two programs.

Many other internet telephony systems, including VoIPtalk, use a common technology that allows different pieces of software and hardware to talk to each other over the internet, setting up phone calls.

In fact, if you use a service based on this technology - called SIP - you can even use Windows Messenger to make and receive calls, completely free of charge. With this type of service, you can also call people using other systems.

For example, if you use VoIPtalk, and a friend of yours uses the FWD network, all you have to do is dial that service's 'dialling code' (71 in this case) before the FWD number, and the call is still free.
Spot the difference
So what's the difference between all these providers using the same technology? Most of them offer other services to make things a little easier. These range from configuration guides to speaking clocks, helplines, and incoming and outgoing calls to the traditional phone network.

VoIPTalk can provide you with a local number in many cities around the UK, so people can call you for the price of an ordinary call, while DrayTel gives you a choice of 0845 or 0870 numbers for people to call you on, and each service has slightly different rates.

One of the advantages of using a service such as VoIPTalk is that there's a wide range of phones and software that you can pick from. There's the X-Lite soft-phone application, for instance, which you can download free of charge, or desktop telephones that just plug into your network connection, such as the ones sold on the VoIPTalk website from about £50.

The quickest way to get going is by downloading X-Lite. Once you've run the installer, there are just three simple screens to work through, detailed on the VoIPTalk website, where you fill in your name, password and a few other details. Then pick up your PC headset, and dial 902 in the soft-phone to verify that it works.

You can call other users free, and if you've bought call credits on the website, you can dial ordinary phone numbers too; just use the full number, like you do on a mobile phone.

As well as details for setting up the soft-phone, the VoIPtalk site also includes instructions for the dedicated IP telephones they sell, and adapters such as the £50 ATA-286, which you plug into your network with one socket, and your ordinary phone with the other.

If you're thinking of subscribing to a broadband service, it's worth considering a router like the Draytek Vigor 2500V for about £140, which will connect your computer to broadband.

It includes two sockets so that you can plug in your ordinary phones and use them to make calls over the internet. It will even automatically re-connect the phones to your existing phone line if the broadband connection fails, or if someone dials your existing phone number.

The Draytek Vigor 2500V comes with a voucher entitling you to register for the Draytel internet telephone service. With that, you'll be able to call other people via the internet free of charge, and have the facility to call real phones at fairly competitive prices.
Now you're talking
There's no doubt that internet telephony has come a long way in the past couple of years, and offers cheap, and even free, calls around the world, as long as the person you want to speak with has an internet phone too.

If you make lots of calls to friends, family or colleagues overseas, you can make genuine savings by switching to internet calls. And with pocket-sized adapters that can be plugged into your network, you can encourage the rest of the family to make calls over the internet as easily as they use your existing landline.

But bear this in mind: if you want to use something more convenient than free software and a headset to make calls, even with an adapter that costs £50, it could take you a while to recoup the cost of the equipment.

Watch out too for some of the gotchas, such as incoming calls that will cost the caller more to reach you if they use an ordinary phone, and credits that expire just as they used to on pre-pay mobile phones services.

There's certainly a future for free services like Skype, and for those such as VoIPTalk and Draytel that offer both free internet calls and links to the phone network, but we're not so convinced by the software you need for NeteasyPhone, or the one-way service provided by Callserve.
Alternative carriers
You don't have to set up a special phone or software to get the benefit of cheap telephony. An increasing number of alternative phone companies are building their own networks based on internet technology and linking them to the BT network.

All you have to do to access them is set up an account, usually billed to your credit card, and then dial a special prefix before the number you want to call. With some, you can even choose Carrier Pre Selection, which means BT automatically routes all your calls via the alternative provider, so you just pick up the phone and dial.

If you're not tech-savvy, alternative carriers can be a much simpler way of saving money, and some of them are cheaper than using the internet telephony solutions we've featured. One of the lowest priced is Call 18866, which offers calls within the UK for a flat 1p, regardless of length, and charge a 1p connection fee plus 2p per minute to call Spain.

You'll find similar services on offer, such as TalkTalk from Carphone Warehouse, and OneTel. It's worth checking the rates to see which ones offer the best deal for the type of calls you make. <! *************** END OF MAIN *******************************************>


---