Automatic Call Distribution
Predictive Dialer
Business Phone Systems
Office Phone Systems
VOIP Service
Internet Phone Service
IP Phone Service
Phone Software
Softphone IVR System
Computer Phone Software
Internet Phone Software
Softphone Phone System
Computer Telephony Solution
Text To Speech Demo
Text To Voice Software

Information
Internet Phones
Emergency Web Phones
Internet Phone Software
Web Phone Software
Softphone Software
Telephone Software
VOIP and Call Centers
Computer Telephony Integration
CTI Software
ACD and CTI
Linux CTI Solutions
CRM and CTI
Softphone Phone Systems
Soft Phone Solutions
Linux IVR Software
Linux Computer Telephony
CTI IVR Solutions
CTI and DNIS Applications
ANI and CTI development
CTI Telephony Products
Phone Software
CTI Telephony Vendors
Text To Speech
Computer Telephony Software
CTI Programming
Softphone Systems
Telephony Software
Computer Phone System
Text To Voice
CTI Applications
Softphone Software
Telephone Software
CTI Middleware



<! ************** MAIN BODY ************************************************>

DSC Tech Library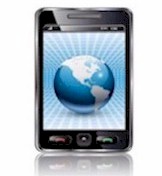 This section of our technical library presents information and documentation relating to Internet Phone Software and Computer Telephony Integration software and products. Computer Telephony Integration CTI software is a rich set of phone software library routines that enable application programs to control your phone system. This comprehensive CTI software lets you increase employee productivity, enhance customer service and reduce costs by combining the capabilities of our PACER phone system with the custom functionality of your Windows, Unix or Web applications. Data collected by your phone ACD (Automatic Call Distribution) or IVR (Interactive Voice Response) systems can be passed to your existing PC, Unix or Web applications through our phone software. The PACER predictive dialer can automatically call your customers and pass only connected calls to your agents. With our computer telephony software, your telephone and computer work together to provide cost-saving benefits.


---
Internet Phones: The Cheaper Alternative to Calling Home
By Ruby Carlino, aafsw.org

There was a time not too long ago when we had to wait for the diplomatic pouch to bring us news from home. Not anymore. These days, new technologies make connecting to friends and family while overseas easy with personal websites, e-mail, instant messaging, online chats, and e-group. But we still love to be able to pick up the phone and hear those familiar voices. These days you can without running up your phone bill! There is a new way to place telephone calls that can save you up to 90% off traditional long distance rates.

VoIP (Voice Over Internet Protocol) is the new way to make and receive phone calls through the Internet. Your voice is converted to a digital signal that can then be sent over your high-speed Internet connection at a fraction of the cost of a traditional telephone call. It is an exciting time for the VoIP industry and for consumers like us, but Rafe Needleman (C/NET news.com, May 05, 2004) cautions that although "it can be far superior to that of a regular phone, especially for international calls …if your calls end up routed over a congested portion of the Internet, quality can degrade, which manifests itself as an uncomfortable lag between two parties in a conversation." My experience, however, is not at all discouraging. Personally, I have not felt this good about telephone service since Alexander Graham Bell.

In some cases, depending on what kind of features you want-personal U.S. telephone line, call back or call forwarding services, etc.-you may need an adapter to connect to your traditional telephone and Internet/cable modem box. Phone adapters can cost from US$79.00 to $99.00, but some providers offer them for free if you sign up for a monthly or pay-as-you-go plan. Check out http://www.vonage.com for one free adapter.

If you are like me and want it simple and painless, you can download a softphone (an internet phone software), which gives you a computer screen interface that works like a telephone keypad. I have used and am quite happy with the services of Net2phone and SIPphone. Click here to read my review, as well as a listing of other Internet phone services.

Do not get rid of your traditional phone lines yet (in San Salvador, you cannot because it is part of the house rental package negotiated by post management), but certainly you can start exploring VoIP options and lowering your long distance costs now. Rafe Needleman (C/NET news.com, May 05, 2004) writes that "moving voice to a fully digital platform means that innovation will continue to accelerate, and small, nimble companies will continue to come out offering new communications services. Teleconferencing, videoconferencing, and collaboration applications may soon be available as part of your integrated IP-based voice communications package."

Perhaps there will even come a time when Internet phone calls will be as free as e-mail. I am sure traditional telephone companies and their lobbyists would have something to say about that, but for now, it looks great out there for your pocketbook and mine.
Ruby's Review and Other Internet Phone Software Services
There are many Internet phone service providers online; here are just a few. Prospective users are urged to always read the fine print and other agreements before signing, particularly if you are locked in a contract or if you are using a free service.
Net2Phone-Internet Phone Software
Net2Phone is a provider of low-cost, high-quality, retail Voice over IP services, either directly or through partners. Recognized as the first company to bridge the Internet with the public switched telephone network, Net2Phone currently routes millions of minutes daily over data networks, saving consumers and businesses up to 90% off traditional long distance rates.

From my current location in San Salvador, http://www.net2phone.com charges 5˘/minute to call the U.S. Better yet, it only costs 21˘/minute to call the Philippines. To call Puerto Rico from San Salvador, it is only 7˘/minute, and the U.K., it is 4˘/minute. It still costs US$1.11/minute to call Iraq, but imagine how much it would cost to use a landline?

I must add that the sound quality is simply amazing with net2phone. My family did not even realize I was calling them from a PC, nor did I experience any uncomfortable lag during the conversation.

To make Internet phone calls using net2phone, you need the following:
A computer with a sound card, speakers and a PC microphone. Works with most PCs using Windows 95 or later operating systems.
For best performance and privacy, you might also use a headset when making calls. Headsets can be purchased for as low as US$12.95, or if you want a fancier one, you can have one for over US$200 (check out net2phone's store for sample models or try http://www.internetphonesoftware.com/headsets.html).
A broadband connection to the Internet (LAN, cable, DSL, T1). You can also use net2phone with a dial-up connection, but I have been dial-up free for a year now and would not go back to the bad old days.
Download net2phone's free software.
Sign up for a net2phone account and purchase funds in increments of US$25, $50, $100, and $250. You can pay by credit card, wire transfer, or check.
NOTE: If you want to use a telephone adapter with your broadband connection, you can sign up for net2phone's Voiceline service.
SIPphone
From my current location in San Salvador, http://sipphone.com charges 3.5˘ to call the U.S., 5˘/minute to call Hong Kong, 14˘/minute to call the Philippines, and only 64˘/ to call Iraq. Worldwide, if the other person you are calling also has SIP, the phone call is free.

Calls from your SIP phone to traditional telephone lines or PSTN (Public Switched Telephone Network) incur very inexpensive rates with no taxes or monthly fees. To connect to a non-SIP phone, you need to purchase SIP minutes. For US$10, I bought SIP time equivalent to 4 hours and 16 minutes. Wow! I must note that although SIPphone gives you your minute balance everytime you call, this often varies depending on the last destination you called. I am not sure if this is how they have always planned this or if this is one of the quirks of this service

The one thing I loved about SIPphone is you have a free five-minute call to 30 countries in the world and a free one-minute call everyday to anywhere in the world using its "051" code. So if you just want to say "hi" to your son in San Marino, here is a freebie for you.

What I do not like very much about this service are its growing pains. It is a relatively new company with a developing technology. The "five" minute call actually lasts only a minute unless you iron out some other details or are calling one of the 30 countries covered by its new 5 Free Program (see http://sipphone.com/5free1/). Some calls would hang up automatically without connecting to the other party. The call quality is also not quite as good as net2phone's from my limited experience. SIPphone is working to correct the brief lag time/echo in the voice transmission. Tech support, however, is great, and there is an online forum where you can ask all the SIPphone questions under the sun.

To make Internet phone calls using SIPphone, you need the following:
A computer with a sound card, speakers, and a PC microphone. Works with Windows and MacOSX.
A headset when making calls for better sound quality and privacy.
A broadband connection to the Internet.
Download SIPphone's free softphone software and sign up for a new account.
Purchase SIP minutes and make inexpensive calls to any of the billions of traditional phone lines and cell phones worldwide. SIPphone minutes are available in increments of US$10, $20, and $50.
NOTE: You need a SIPphone adapter to make/receive calls on your traditional phone using your Internet connection. To make a traditional call, say to your neighbor, you dial as you normally do. To make a free SIPphone call to your friend on the other side of the world, dial "#" and then the SIPphone number. You will not need an adapter if you opt to download the softphone.
iConnectHere - Internet Phone Service
iConnectHere is the consumer division of deltathree, Inc., a leading provider of Internet telephony solutions to consumers, resellers, and service providers worldwide. deltathree offers a wide range of Voice over IP (VoIP) services including Broadband Phone, PC Phone, Virtual Calling Cards, and more.
PC Call - PC to phone service
Founded in August 1997, Iscom Inc. provides consumers and businesses worldwide with advanced communication solutions. Iscom is an FCC licensed, facilities-based communications carrier based in New York City.
Go2Call - PC to phone calling
Go2Call is a global leader in Internet calling that delivers high quality, low-cost PC-to-phone calling. Go2Call and make high quality, low cost long distance calls from your PC or your phone. You can easily make calls, track your calling expenses, and earn free calling for referrals.
Nikotel.com Mac2Phone -- Macintosh / Apple / Mac Internet Phone Software
Nikotel is a young and rapidly growing company for low-cost Internet based telephony, based in San Diego, CA. It offers customized programs for nationwide long distance and international calling needs, for businesses as well as private clients. The privately managed IP Network is powered by the latest CISCO hard and software, providing the highest voice quality at cost effective rates.
CallServe - PC to Phone Call Service
Founded by Paul Duffy in 1999, Callserve is based in London (UK), where the company hosts the telecom infrastructure that allows hundreds of thousands of customers around the World to make low cost telephone calls through the Internet.
Windows NetMeeting
NetMeeting gives you the tools to communicate with family and friends over the Internet. You can pick from text, chat, Internet phone, or even video conferencing to say what you want.


---


When not calling friends and family from her computer, Ruby Carlino coordinates AAFSW's Post Representative Program. She wrote this article from her post in San Salvador. If you have questions or comments regarding this article or would like to add to this list, please contact the AAFSW Media Director at editor@aafsw.org. <! *************** END OF MAIN *******************************************>


---