<! ************** MAIN BODY ************************************************>

DSC Tech Library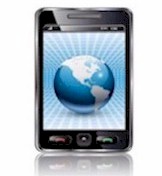 This section of our technical library presents information and documentation relating to Internet Phone Software and Computer Telephony Integration software and products. Computer Telephony Integration CTI software is a rich set of phone software library routines that enable application programs to control your phone system. This comprehensive CTI software lets you increase employee productivity, enhance customer service and reduce costs by combining the capabilities of our PACER phone system with the custom functionality of your Windows, Unix or Web applications. Data collected by your phone ACD (Automatic Call Distribution) or IVR (Interactive Voice Response) systems can be passed to your existing PC, Unix or Web applications through our phone software. The PACER predictive dialer can automatically call your customers and pass only connected calls to your agents. With our computer telephony software, your telephone and computer work together to provide cost-saving benefits.


---
Five Steps to Choosing an Internet Phone Service
by Michael Desmond, www.kiplinger.com

Looking to trim your home-phone bill? A new breed of phone services allows you to tap into your high-speed Internet connection to make and receive calls. And you'll pay about $20 to $35 for unlimited local and long-distance calls.

So-called voice-over Internet protocol (VoIP) services are a cinch to set up. You use your regular telephone, and plug it into an adapter connected to your computer. Check out the March issue of Kiplinger's Personal Finance to learn more about the features of VoIP and how it works. And when you're ready to make the switch, consider these five steps to choosing the right plan for your needs:
Check your connection for compatibility.
Some high speed connections don't provide enough performance to handle IP calls. So before you start researching different service plans, visit TestYourVoIP.com and see if your connection is up to snuff. The test is free, and should take about 20 seconds.
Evaluate your calling needs.
What do you want most out of your phone provider? Are you looking to chop costs? A basic plan that offers a bundle of long-distance minutes can be had for as little as $10 per month. Want business flexibility? Consider a small business package that costs more, but adds services like conferencing, a separate fax line, and even an 800 number. Want to take it on the road? Vonage and others sell "soft phone" services, which let you make and receive calls on your PC.
Also, consider where you place the most calls.
If you dial a lot of international numbers, you might consider one of the smaller players like Lingo and Broadvoice that offer unlimited dialing to select countries. Most -- but not all -- treat calls to Canada as domestic long distance. Determine where you call most frequently and then look for services that meet your needs.
Compare features.
Almost any VoIP package will exceed the paltry call waiting and voice mail bundles of traditional phone services. AT&T CallVantage, for instance, costs more but adds a useful call forwarding capability that will try to find you by ringing up to five different phone numbers when you aren't home. Shop around provider Web sites to see if any offerings stand out.
But check out the big players first.
Tiny VoIP companies abound, but there's no guarantee all will survive. You can pay $5 or $10 more per month for the protection of a well-known brand name like AT&T or Vonage, the two largest VoIP services on the market. Verizon VoiceWing is just getting started, but operates under one of the biggest brands in the telephony world. If a service has fewer than 100,000 subscribers, you might want to look closely before jumping in.

Ease into the switch. VoIP call quality and service levels are improving, but switching cold turkey may not be a good idea. Many providers tout 14-day or 30-day money back trials (read the terms on these offers carefully), so you can return the gear if the service disappoints you. Even better, start by switching to VoIP on a second line, such as the children's phone or home office. Then, if you're happy with the service, mull a switch for the main phone line. <! *************** END OF MAIN *******************************************>


---