Automatic Call Distribution
Predictive Dialer
Business Phone Systems
Office Phone Systems
VOIP Service
Internet Phone Service
IP Phone Service
Phone Software
Softphone IVR System
Computer Phone Software
Internet Phone Software
Softphone Phone System
Computer Telephony Solution
Text To Speech Demo
Text To Voice Software

Information
Internet Phone Software
Web Phone Software
Softphone Software
Telephone Software
VOIP and Call Centers
Computer Telephony Integration
CTI Software
ACD and CTI
Linux CTI Solutions
CRM and CTI
Softphone Phone Systems
Soft Phone Solutions
Linux IVR Software
Linux Computer Telephony
CTI IVR Solutions
CTI and DNIS Applications
ANI and CTI development
CTI Telephony Products
Phone Software
CTI Telephony Vendors
Text To Speech
Computer Telephony Software
CTI Programming
Softphone Systems
Telephony Software
Computer Phone System
Text To Voice
CTI Applications
Softphone Software
Telephone Software
CTI Middleware



<! ************** MAIN BODY ************************************************>

DSC Tech Library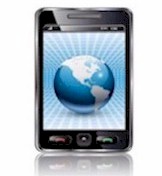 This section of our technical library presents information and documentation relating to Internet Phone Software and Computer Telephony Integration software and products. Computer Telephony Integration CTI software is a rich set of phone software library routines that enable application programs to control your phone system. This comprehensive CTI software lets you increase employee productivity, enhance customer service and reduce costs by combining the capabilities of our PACER phone system with the custom functionality of your Windows, Unix or Web applications. Data collected by your phone ACD (Automatic Call Distribution) or IVR (Interactive Voice Response) systems can be passed to your existing PC, Unix or Web applications through our phone software. The PACER predictive dialer can automatically call your customers and pass only connected calls to your agents. With our computer telephony software, your telephone and computer work together to provide cost-saving benefits.


Internet phone development heats up
www.keralanext.com

[Technology News]: SEATTLE/CHICAGO, As Microsoft develops software for advanced telephone systems that work over the Internet, it is on a collision course with Cisco Systems, another industry titan with similar ambitions.

The budding rivalry between the world's largest software maker and the largest maker of gear for directing traffic over the Web will take place in the arena of Voice over Internet Protocol, or VOIP.

VOIP is an increasingly popular -- and cheaper -- way of making telephone calls, using Internet technology instead of traditional circuit switching used by telephone companies.

Both Microsoft and Cisco see VOIP networks, especially in the lucrative business market, as the means to sell advanced services. Software could, for example, send a call to a worker's cell phone if he's not at his desk, or send an instant message to alert a worker to an important call.

Cisco already builds these networks, and sells phones with a screen that would, say, allow workers in a store to check inventory and even direct customers to another store that has a particular item in stock.

These advanced services are highly profitable for Cisco. But it is exactly the market that Microsoft has its eye on, with new software to manage VOIP networks.

Both companies are "hungry to get into high-growth markets," said Jeff Pulver, who co-founded Vonage Holdings Corp., the leading provider of VOIP services for consumers.

"Microsoft scares people," Pulver said, "people understand that Microsoft could become everybody's switchboard."

Of course, the biggest losers in the move to cheaper phone service are traditional phone companies, such as Verizon and SBC Communications Inc. who are concerned that their traditional service could be undermined.
TECH TITANS COULD COLLIDE
San Jose, California-based Cisco is already expanding rapidly, with sales of equipment to build out VOIP networks approaching the $1 billion (520 million pounds) mark annually and expected to grow at least 40 percent a year.

"From a revenue standpoint, IP telephony is most promising," Cisco Chief Technology Officer Charles Giancarlo told Reuters in a recent interview, adding that it gives Cisco entry into providing telephone service to corporations.

"Enterprise customers are a $15 billion business on a worldwide basis," said Giancarlo.

Cisco is pushing into fast-growing areas such as VOIP and network security to help offset slower growth in its traditional networking equipment, analysts said. Better still are the profit margins for software that makes these phone networks more advanced.

But this is exactly where Microsoft sees its opportunity.

Redmond, Washington-based Microsoft unveiled software this week that will let companies reroute incoming messages to phones, instant messages and other communications methods.

Eventually, Microsoft will end up offering software that will go head-to-head with products from Cisco and others, said Peter Pawlak, an analyst at Directions on Microsoft, an independent research firm based in Kirkland, Washington.

"It's a market where you can achieve very large volumes, which Microsoft likes," Pawlak said.

Cisco estimates that corporate business spending on VOIP will more than double to $10.9 billion in 2009 from an estimated $4.4 billion this year.
COMPETE OR COLLABORATE
Microsoft says that it will work with multiple VOIP hardware vendors to offer its advanced telephony software. It is betting that companies will want to enhance their communications systems by tapping into existing Microsoft software technologies, such as its network directory system, personal contacts manager, and instant messaging systems.

"What it really comes down to is who gets there fastest and who delivers the most secure and adequate solution," said CIBC World Markets analyst Steve Kamman, noting that Cisco might have an advantage because it actually builds the network.

"The extent that Cisco makes it easy to manage in one place across the whole company, they're going to continue to do well versus fiddling around with thousands of PCs," he said.

Most analysts expect the two giants to face off over corporate VOIP infrastructure before competing on the desktop. The companies themselves say they may collaborate instead of compete.

A Cisco spokesman said the two companies were already in discussions about how to work together by tying together Cisco's IP communications solutions, including audio, video and web conferencing with Microsoft's email and instant messaging services.

"Cisco and Microsoft have a strong record of collaboration around our respective product and technology areas," said the spokesman, Jim Brady.

But given Microsoft's track record of muscling into new businesses, and Cisco's thirst for growth, Pulver said that competition between both companies was already heating up.

"You have a bunch of people fighting with each other even when they're pretending to be engaged," Pulver said. <! *************** END OF MAIN *******************************************>


---