Automatic Call Distribution
Predictive Dialer
Business Phone Systems
Office Phone Systems
VOIP Service
Internet Phone Service
IP Phone Service
Phone Software
Softphone IVR System
Computer Phone Software
Web Phone Software
Softphone Phone System
Computer Telephony Solution
Text To Speech Demo
Text To Voice Software

Information
Web Phone Software
Softphone Software
Telephone Software
VOIP and Call Centers
Computer Telephony Integration
CTI Software
ACD and CTI
Linux CTI Solutions
CRM and CTI
Softphone Phone Systems
Soft Phone Solutions
Linux IVR Software
Linux Computer Telephony
CTI IVR Solutions
CTI and DNIS Applications
ANI and CTI development
CTI Telephony Products
Phone Software
CTI Telephony Vendors
Text To Speech
Computer Telephony Software
CTI Programming
Softphone Systems
Telephony Software
Computer Phone System
Text To Voice
CTI Applications
Softphone Software
Telephone Software
CTI Middleware



<! ************** MAIN BODY ************************************************>

DSC Tech Library



Softphone Software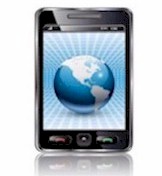 This section of our technical library presents information and documentation relating to CTI and Computer Telephony Integration software and products. Computer Telephony Integration CTI software is a rich set of phone software library routines that enable application programs to control your phone system. This comprehensive CTI software lets you increase employee productivity, enhance customer service and reduce costs by combining the capabilities of our PACER phone system with the custom functionality of your Windows, Unix or Web applications. Data collected by your phone ACD (Automatic Call Distribution) or IVR (Interactive Voice Response) systems can be passed to your existing PC, Unix or Web applications through our phone software. The PACER predictive dialer can automatically call your customers and pass only connected calls to your agents. With our computer telephony software, your telephone and computer work together to provide cost-saving benefits.


Using The Net As A Phone
cbsnews.com

(CBS) You know that it's possible to use the Internet to write back and forth to others who are online. But did you know that you can also use your computer to make phone calls and actually speak to friends and family?

Making phone calls on your computer can save you a bundle in long-distance costs, and it's not hard to do. AOL Online Adviser Regina Lewis visits The Early Show to talk about this emerging technology.

No question, this is one of those "wave of the future" technologies that will soon be as common as cell phones and palm pilots. Why? Because it allows you to make long distance and international phone calls at a fraction of what these calls cost now. And who doesn't cringe at the sight of their long distance bill?

Using your computer to make phone calls is officially called "Internet Telephony." It's a technology that first made headlines about seven years ago. It didn't catch on because the sound quality was terrible - it sounded as though the person you were talking to was hiding under his bed. But that issue has been taken care of and now articles on the subject are calling Internet Telephony "inevitable" and "virtually unstoppable." Technology is making it cheap and easily available.

This all may sound futuristic, but it's really not too complicated. Basically, instead of traveling along copper telephone wires, your voice is broken down and sent over the public Internet - just like a piece of e-mail.

There are two ways to make Internet phone calls. First, you can use your computer to call another computer. It's exactly like instant messaging but instead of typing, you're talking. Chances are you have everything you need at home to make a phone call using your computer.

You can speak with anyone whom you normally type to via instant messaging. You AND the person you are calling simply need to be on the same instant messaging network, you need a computer with a microphone - so you can talk - and speakers - so you can hear. Most computers now come with microphones and speakers built into the machine. If you don't have them, you can buy them cheap.

You could be calling your grandmother across the street or your boyfriend in Australia - either way it's FREE, just like instant messaging. When you place the call, a box will come up on the other person's computer asking them if they would like to accept the call. They can choose "yes" to speak with you or "no" to decline.

Beginning this fall, retailers such as Wal-Mart will be selling "telephones" that you can plug into your computer. You will be able to use these instead of the microphone/speaker combo.

You can also use your computer to call another person's home phone or cell phone instead of their computer. They don't need anything special to accept your call; as far as they can tell you are calling them from a regular phone. However, this does cost you some money.

First, you need some additional equipment. You'll need to buy a router, which enables your computer to do two things at once (i.e. make a phone call and be online). Then, in order to make these calls, you will need to sign up with a service provider - just as you sign up with a cell phone provider. Packages right now go for about $40, so you want to be sure you are actually going to use it enough to get your money's worth.

Assuming you make a lot of international phone calls, these set-up expenses are probably worthwhile. Check out the following price differences.
China traditional rate = .19 cents per min/$11.40 per hour
China IP (Internet Phone) rate = .05 per min/$3 per hour

Jamaica traditional rate = .47 per min/$28.20 per hour
Jamaica IP rate = $.24 per min/$14.40 per hour
Another advantage to signing up with a service provider and basically turning your computer into a phone is that - like all phones - you will be assigned a phone number. However, you can be in any area code you choose.

For instance, if you live in New York City, but all of your family and many of your friends live in Kansas City, choose a number with a Kansas area code. That way, whenever your parents or friends call your computer, it would be a free local call for them. And for an extra $5, you could assign a second phone number to your computer with the area code you call most often.

No matter how you choose to make an Internet phone call, you will need a high-speed/broadband Internet connection.

The lowdown on all of this is that many, many people are already making computer-to-computer calls. As more people realize it's available, even more people will begin to use it. Right now, the computer-to-phone technology is more popular with businesses and the international community. Expect it to continue to grow, albeit more slowly, among the general public. <! *************** END OF MAIN *******************************************>


---