Automatic Call Distribution
Predictive Dialer
Business Phone Systems
Office Phone Systems
VOIP Service
Internet Phone Service
IP Phone Service
Phone Software
Softphone IVR System
Computer Phone Software
Web Phone Software
Softphone Phone System
Computer Telephony Solution
Text To Speech Demo
Text To Voice Software

Information
Softphone Software
Telephone Software
VOIP and Call Centers
Computer Telephony Integration
CTI Software
ACD and CTI
Linux CTI Solutions
CRM and CTI
Softphone Phone Systems
Soft Phone Solutions
Linux IVR Software
Linux Computer Telephony
CTI IVR Solutions
CTI and DNIS Applications
ANI and CTI development
CTI Telephony Products
Phone Software
CTI Telephony Vendors
Text To Speech
Computer Telephony Software
CTI Programming
Softphone Systems
Telephony Software
Computer Phone System
Text To Voice
CTI Applications
Softphone Software
Telephone Software
CTI Middleware



<! ************** MAIN BODY ************************************************>

DSC Tech Library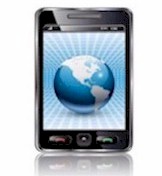 This section of our technical library presents information and documentation relating to CTI and Computer Telephony Integration software and products. Computer Telephony Integration CTI software is a rich set of phone software library routines that enable application programs to control your phone system. This comprehensive CTI software lets you increase employee productivity, enhance customer service and reduce costs by combining the capabilities of our PACER phone system with the custom functionality of your Windows, Unix or Web applications. Data collected by your phone ACD (Automatic Call Distribution) or IVR (Interactive Voice Response) systems can be passed to your existing PC, Unix or Web applications through our phone software. The PACER predictive dialer can automatically call your customers and pass only connected calls to your agents. With our computer telephony software, your telephone and computer work together to provide cost-saving benefits.


---
How VoIP Compatible Headsets Enhance
Performance and Productivity
---


The following is an extract from the article "How VoIP Compatible Headsets Enhance Performance and Productivity" by Nicholas Eisner from Contact Professional.

"Contact centers are driven by three increasingly intense concerns: lowering costs, boosting agent productivity and improving customer service. Voice over Internet Protocol (VoIP) can deliver on all three, but the challenge lies in effectively implementing the necessary tools to take advantage of these promising efficiencies.

Because available technology has finally caught up with the promise of VoIP, it is now possible for contact centers to utilize their headset (with a USB-to-headset adapter and supervisor software, which interoperates with a PC-based softphone application) to increase agent productivity, boost customer service, enhance supervisor control and system security, and improve agent comfort. The bottom line is that your center can leverage headsets and other VoIP-compatible tools to maximize agent productivity while also delivering a new level of digital sound quality, comfort and control to VoIP softphone applications.
Migration to VoIP
The use of VoIP in call centers is growing dramatically each year, driven specifically by two key developments:
• Migration away from circuit switching - According to Vanguard Communications, traditional telecom premises equipment vendors have migrated their development dollars away from circuit-switched architectures toward VoIP-based solutions1.

• Recognized need by consumers - Primary research among Plantronics end-users found that 58 percent of all PC headset purchases are motivated primarily by the desire to have phone conversations across the Internet, which helps consumers avoid expensive long-distance tolls.
For the contact center industry the growth expected in agent IP positions is expected to grow, although overall growth in new agent positions is slowing with a compound annual growth rate (CAGR) of –4% (Figure 1 - see Nov/Dec issue).

Frost & Sullivan predicts that VoIP (including end-to-end VoIP and hybrid communications) will account for approximately 75 percent of world voice services by 20073. Further it is expected that within the next five years, half of all contact centers will standardize on VoIP, with the majority opting for "softphones," - PC-based digital telephony applications. Softphones, which require a voice I/O device through either the sound card or the USB port, are expected to be widely accepted, primarily due to cost savings. Before widespread adoption occurs, however, certain challenges must be overcome.
Challenges to Migration
Interoperability is perceived as the most daunting challenge. Due to the myriad technical platforms among PBX suppliers, previous development efforts had to be focused on compatibility. There also was uncertainty caused by the lack of set parameters or guidelines. However, the industry has rallied behind standards, and there is a widespread movement to support interoperability across vendors.

Contact centers also must overcome the fear factor. According to Lori Bocklund of Vanguard Communications, fear of change—changes to organizations, roles, responsibilities and processes—will accompany VoIP. Currently, there are other tangible reasons why companies are hesitant to implement VoIP, such as concerns about scalability and quality. However, these issues are already being resolved.

The audio quality of the phone call is just as critical as interoperability. The quality of incoming calls is as diverse as the variety of communication methods available today. Customers can call from any number of initiation points—cell phones, residential phones, PBX, public Internet softphones, and so on—with sound quality ranging from excellent to completely unintelligible.

VoIP provides new application opportunities for contact centers, but agent productivity and effectiveness will be hindered if sound quality is poor. The vendor at the final destination, and the agent who receives the customer's call, ultimately must assume responsibility for the audio quality to ensure that it is as clear as possible. One way to overcome this challenge is by mitigating the incoming digital signal and "polish" it before it reaches the agent's ear....."


---

To view the entire article, please visit www.contactprofessional.com.


---