CRM Software Solutions
Application Software Development
CRM Applications
Help Desk Software
CRM Software Company
Direct Response Marketing Software
Contact Management Software
Phone Attendant
Mortgage Marketing
Inbound Telemarketing Outbound Telemarketing
Mortgage Software
CRM Software Features
IVR Solution
Customer Service Software
CRM Solution & Call Center Software
Voice Broadcasting Service
Appointment Reminders

Information
CRM Contact Centers
CRM Software Design
CRM Best Practices
CRM Application Software
Customer Experience Management
CRM Solutions
CRM Services
Windows CRM Solutions
CRM Software
CRM Vendors
Remote Agent CRM
CRM and IVR
Telemarketing Software
Direct Response Marketing
Direct Marketing Software
Computer Telephony CRM
Contact Center Software
Linux CRM SOftware
Customer Relationship Management
Telemarketing CRM
Call Center CRM
Virtual Call Center CRM
CRM Application Software
CRM Software Features



<! ************** MAIN BODY ************************************************>

DSC Tech Library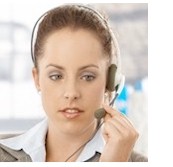 This section of our technical library presents information and documentation relating to CRM Vendors and Customer relationship management software and products. Providing customer service is vital to maintaining successful business relationships. Accurate and timely information provided in a professional manner is the key to any business and service operation. Telemation, our CRM software application, was built on this foundation. But the flexibility to change is just as important in this dynamic business environment. Telemation call center software was designed with this concept from the very beginning. That is why so many call center managers, with unique and changing requirements, have chosen and continue to use Telemation CRM software as their solution. Our Telemation CRM solution is ideally suited for call center service bureaus.

Contact DSC to learn more about our CRM Software and Customer Relationship Management Call Centers.


---

<! ***********************Start of CRM Software Article***************************************! >
CRM Outsourcing Call Centers
---


The following is a brief extract from the article entitled "Hosted CRM for the Contact Center" from crm-daily.newfactor.com.

"This is a good time to explore and acquire hosted CRM solutions for your contact center . Often called "on-demand" solutions, hosted software applications for customer service, marketing automation , sales force automation and other aspects of CRM have evolved and matured over time.

Nowadays, it's not hard to find a solution that meets most, if not all, your needs. Many companies are offering solutions that are proven in both hosted and in-house deployments, and users can attain the best of both worlds. Contact centers are using this approach to practice and perfect their CRM strategies.

Hosted applications become "training wheels" for these contact centers, allowing them to incrementally implement and fine-tune CRM initiatives and maximize the odds of CRM success.

Contrary to popular belief, hosted solutions are not just hastily deployed, purely tactical quick fixes. Mature on-demand solutions offer exceptional functionality and, in fact, encourage innovation.

Solutions that are proven in hosted as well as in-house modes offer unmatched flexibility, allowing contact centers to get up and running quickly, prove ROI (return on investment) and fine-tune requirements before seamlessly switching to an in-house deployment, if they choose.
The Need For Speed
In a time of overlapping markets and a dizzying array of products, competitive advantages have moved from assetbased to adaptive capabilities; i.e., how fast can you learn, change and respond?

This is as true for the contact center as for the rest of the . In fact, contact centers, more than most other parts of the organization, are being asked to reinvent themselves at short notice and with limited resources. Businesses want their contact centers to do a lot more with a lot less.

They want contact centers to provide high-quality, integrated customer interactions through multiple channels, cross-sell and upsell at every available opportunity, and provide critical information and insight about customers to the rest of the organization -- and cut costs at the same time.

Is your contact center being asked to do "new" things -- use new Web-based interaction channels, know everything about your customers' preferences and interaction history at the moment you interact with the customers, or analyze customer interactions for insight about preferences and product issues?

Do you have the tools to achieve your new goals? Do you have unlimited time and budget to get there? Probably not.

Can you afford to ignore the promise of speed that hosted CRM applications offer? For instance, if you were part of a retail organization and swamped by customer email, wouldn't an easy-to-deploy, easy-to-use e-mail management system be a real blessing during a holiday season?

An experienced vendor can set up new tools in as little as a week. It is therefore not surprising that even large organizations are now opting for on-demand solutions to fix time-critical problems...."


---

To view the entire article, please visit crm-daily.newfactor.com


---
CRM Software with Telephony and Web Integration
Telemation is CTI enabled with our call center phone system which features outbound predictive dialing and inbound call distribution (ACD) and Interactive Voice Response (IVR). Plus our phone system supports Text To Speech capability. Telemation is also integrated with other PBX phone systems provided by Nortel, Aspect and Rockwell.

Telemation call center software supports screen pops with DNIS, Caller ID (ANI), and IVR collected information.

But thatís just the beginning. Telemation can perform virtually any phone function. And you can empower your customers with self-help call center functions from your web site. With the PACER IVR and Web enabling features, your call center can now be a 24 by 7 operation without added personnel expense.