CRM Software Solutions
Application Software Development
CRM Applications
Help Desk Software
CRM Software Company
Direct Response Marketing Software
Contact Management Software
Phone Attendant
Mortgage Marketing
Inbound Telemarketing Outbound Telemarketing
Mortgage Software
CRM Software Features
IVR Solution
Customer Service Software
CRM Solution & Call Center Software
Voice Broadcasting Service
Appointment Reminders

Information
CRM Data Success
CRM Software Design
CRM Best Practices
CRM Application Software
Customer Experience Management
CRM Solutions
CRM Services
Windows CRM Solutions
CRM Software
CRM Vendors
Remote Agent CRM
CRM and IVR
Telemarketing Software
Direct Response Marketing
Direct Marketing Software
Computer Telephony CRM
Contact Center Software
Linux CRM SOftware
Customer Relationship Management
Telemarketing CRM
Call Center CRM
Virtual Call Center CRM
CRM Application Software
CRM Software Features



<! ************** MAIN BODY ************************************************>

DSC Tech Library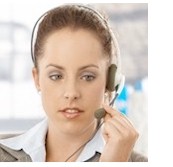 This section of our technical library presents information and documentation relating to CRM Vendors and Customer relationship management software and products. Providing timely customer contact information is vital to maintaining successful business environment. Accurate information provided in an organized and thoughtful manner is the key to any business success. TELEMATION, our CRM and contact center software, was built on this foundation. The ability to modify your Customer Relationship Management software is just as important in this ever changing business environment. Our customer contact management and CRM call center software was developed initially with this concept. Our Telemation Customer Relationship Management solution and contact center software is ideally suited for call centers throughout the world.


---
<! ***********************Start of CRM Software Article***************************************! >
CRM Turns Call Centers Into Profit Centers
The following is an extract from the article "CRM Turns Call Centers Into Profit Centers" by David Myron from Destination CRM Magazine:

"Cory Wiegert is intimately familiar with the inner workings of a call center. Yet recently he was perplexed by the actions of one agent.

For roughly two years in the mid-1990s Wiegert worked as a tech support agent for Centura Software, formerly Gupta Corp., a provider of embedded relational databases and 4GL 32-bit development tools. Since then he has worked his way up to his current role as senior product line manager on Siebel Systems' call center product line. But a recent visit to a call center showed him just how times have changed since his days of working the phones.

Wiegert was shadowing an agent at a call center for a major credit card company when a confused customer called to dispute some finance charges. Upon hearing the hesitancy in the caller's voice the agent immediately suspected this call might take an unusually long time, so she started her timer. The agent calmly and courteously explained to the customer the reason for the finance charges and the customer's responsibility to pay them. The customer wasn't catching on, and a skirmish ensued. The agent was polite but firm, and stood her ground, insisting the caller pay the finance charges. Four minutes into the conversation, however, the agent abruptly changed her position and said, "I'll revoke the current and past charges," and quickly completed the call 30 seconds later.

Baffled by this, Wiegert asked the agent why she suddenly switched her position. "At four minutes we break even on past due charges when you consider what it costs my company to keep me on the phone," she said, citing a tip she recently learned from her call center manager.

The agent, who hopes to become a call center manager, made a decision based on her company's understanding of customer profitability and ROI. The ability to identify and avoid cost burdens, such as lengthy phone conversations, is a necessary first step in a trend that is turning call centers into profit centers.
Stop the Bleeding
There are few things more difficult than measuring return on call center investments. Many technology buyers measure ROI in dollars. Yet historically, call centers have not been revenue generators. This has forced call center managers to achieve ROI by cutting costs.

Many of the call centers that in the past were hemorrhaging money and facing budget squeezes have, however, seen relief since technology solutions like Web self-help tools, Web chat, and email management hit the market. "For a while our clients said, 'Drive calls away from the call center and send customers to email and chat' " says Suzy Weaver, vice president of and COO at The Telvista Co., a call center outsourcing company based in Dallas.

The benefit of Web chat is a simple matter of mathematics: Contact center agents on average can handle three customer service requests simultaneously using Web chat, but only one customer phone call at a time. And Web self-service, which requires no agent involvement, translates to even bigger savings. For example, using Sento's Customer Choice self-service portal technology, Intuit was able to deflect about

60 percent of its customer inquiries to the Web, according to Erik Seone, director of service delivery for Intuit's TurboTax. Of the 40 percent requiring service from an agent, about 85 percent were helped via chat--only about 15 percent needed to talk to an agent by phone. This reduced Intuit's costs 65 percent, even though the number of overall transactions tripled. It also improved service in the call center: The call abandonment rate dropped from 35 percent to 5 percent.

Another key area of cost savings comes from deflecting customers to email, where they often follow links to the Web to use self-service tools. One firm that reduced call center costs by deflecting potential service inquiries to the Web via email is Hewlett-Packard. HP opted to be proactive with its support through cost-effective email campaigns. When a customer purchases an HP product, the company encourages customers to register via the HP Web site. It is here that HP can obtain vital customer contact information like email addresses. Using this information, HP sends periodic follow-up emails. These include thank-you notes, links to a site where customers can purchase printer toner cartridges, tips on how to print memos and calendars, and notices reminding customers of their product warranty expiration dates.

The project has been more successful than HP executives had anticipated. HP immediately benefited from a 30 percent click-through rate generated from the email program. "That is absolutely unheard of," says Paul Horstmeier, e-marketing manager for the business customer organization at HP.

The email marketing and support program is currently growing by 100,000 customers a month, Horstmeier says. "Total cost of managing the program and the content is eight cents per email, and the support cost savings is $173,000 per month from all customers," he says. "If our only objective was to save money, we did that."

HP and Intuit found creative and effective ways to cut costs, but as important as it is, it's only an initial step. Generating revenue is the next and most-important step in transforming a contact center into a profit center--an opportunity that until recently most call center operations have overlooked....."


---

To review the entire article, visit www.destinationcrm.com and locate the article entitled "CRM Turns Call Centers Into Profit Centers".


---


<! *************** END OF MAIN *******************************************>