CRM Applications
Direct Response Marketing Software
Contact Management Software
Phone Attendant
Mortgage Marketing
Inbound Telemarketing Outbound Telemarketing
Mortgage Software
CRM Software Features
IVR Solution
Customer Service Software
CRM Solution & Call Center Software
Voice Broadcasting Service
Appointment Reminders
CRM Software Solutions
Application Software Development
Information
CRM Application Software
Customer Experience Management
CRM Solutions
CRM Services
Windows CRM Solutions
CRM Software
Remote Agent CRM
CRM Vendor
CRM and IVR
Telemarketing Software
Direct Response Marketing
Direct Marketing Software
Computer Telephony CRM
Contact Center Software
Linux CRM SOftware
Customer Relationship Management
Telemarketing CRM
Call Center CRM
Virtual Call Center CRM
CRM Application Software
Software CRM Solution
Customer Care Software
CRM and Computer Telephony
Unix CRM Software
Customer Information Management
Computer Telephony CRM
Call Center Software
Contact Management Software
CRM Software Features



<! ************** MAIN BODY ************************************************>

DSC Tech Library



Customer Relationship Management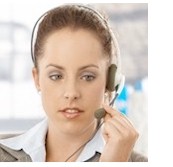 This section of our technical library presents information and documentation relating to CRM Applications and Customer relationship management software and products. Providing timely customer contact information is vital to maintaining successful business environment. Accurate information provided in an organized and thoughtful manner is the key to any business success. TELEMATION, our CRM and contact center software, was built on this foundation. The ability to modify your Customer Relationship Management software is just as important in this ever changing business environment. Our customer contact management and CRM call center software was developed initially with this concept. Our Telemation Customer Relationship Management solution and contact center software is ideally suited for call centers throughout the world.

The following article relates to the CRM industry.


---
Open Source CRM
---


By: Bernard Golden

"One thing is certain: Customer Relationship Management (CRM) software is always evolving and improving. From its humble beginnings as stand-alone contact management software like ACT! and GoldMine, through enterprise packages like Siebel, up to today's latest wrinkle of hosted software from providers like SalesForce and NetSuite, CRM software has been in a constant state of flux. Today a new breed of CRM software has come into view: open source. Offering the promise of lower costs, increased control, and user-oriented licensing terms, open source is becoming a mainstay of company IT infrastructures. Open source shifts the locus of control from vendor to user, enables users to modify products to their own liking, and allows flexibility of use. With open source, companies never hear the oft-feared statement: "Glad your rollout has been such a success. If your user population grows, we will of course require additional licensing fees."

On the other hand, questions remain about open source CRM. Open source has traditionally taken its place as part of the infrastructure; can it deliver business-oriented apps likc CRM? Many times CRM is purchased and run by marketing or sales organizations rather than IT; is open source CRM software capable of being successfully implemented by line-of-business groups? And, of course, a company's relationship with its customers is critical and private; can such a secretive relationship operate with software that is open for inspection by anyone?

My own opinion about the foregoing questions is an unequivocal yes. Open source is marching up the software stack and will impact every part of a company's IT infrastructure, whether low or high. Open source CRM offers tremendous potential and you owe it to yourself to understand its potential and trajectory."


---
About Bernard Golden
Bernard Golden is Chief Executive Officer of Navica, a consulting firm offering open source strategy, implementation, and training services. He is the author of "Succeeding with Open Source" (Addison-Wesley, 2005), as well as the forthcoming "Open Source Best Practices." Contact him at bgolden@navicasoft.com.


---
<! *************** END OF MAIN *******************************************>