CRM Applications
Customer Service Software
Direct Response Marketing Software
Contact Management Software
Phone Attendant
Mortgage Marketing
Inbound Telemarketing Outbound Telemarketing
Mortgage Software
CRM Software Features
IVR Solution
Telemarketing Call Center
CRM Solution
Voice Broadcasting Service
Appointment Reminders
CRM Information
CRM Software
Remote Agent CRM
CRM Vendor
Linux CRM SOftware
Customer Relationship Management
Telemarketing CRM
Call Center CRM
Customer Support Software
Customer Service Software
Customer Care Center
Virtual Call Center CRM
CRM Application Software



<! ************** MAIN BODY ************************************************>

DSC Tech Library



Customer Relationship Management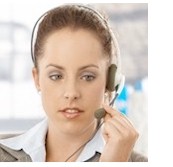 This section of our technical library presents information and documentation relating to CRM Solutions and customer relationship management software and products. Providing timely customer service information is vital to maintaining a successful business. Accurate information provided in an organized and thoughtful manner is key to business success.

TELEMATION, our CRM and contact center software, was originally built on this foundation. The ability to modify Customer Relationship Management software is important in this ever changing business environment.

Telemation Customer Relationship Management solution and contact center software is ideally suited for call centers throughout the world.



CRM in the call center and contact center
Page 5
Price vs. performance
CRM software costs vary widely depending on the scale and scope of the program, and it is difficult to generalize about them. Nevertheless, the typical cost of a front-office application (e.g., software licenses) from a vendor targeting the midsize enterprise is US$600-US$1,700 per user. This compares to US$2,500 and higher per-user costs paid by large enterprises. (Midsize enterprises [MSEs] are defined as those with annual revenue between US$25 million and US$500 million and overall staffs of fewer than 1,000. Globally, they comprise the majority of business enterprises.)

This does not include implementation, which can range from 50 percent to 100 percent of software license fees depending on the discount applied to the license fees.
Selection guidelines
Selection guidelines vary according to size of business. MSEs are generally better off buying a single vendor suite of CRM applications. This contrasts with large enterprises, which can afford the high-end functionality and accompanying expense of integration and maintaining a best-of-breed collection of products. Guidelines common to MSEs and large enterprises include:
Prioritizing implementation based on business strategy.
Consolidating organizational and management structure.
Developing a longer-term roadmap and deploying in phases.
TCO and best practices remain critical in CRM.
Technology alternatives
Alternatives to CRM software include application service provider (ASP) solutions and bundled CRM suites. The latter provides a lower-cost approach to an integrated contact center solution. Bundled suites reduce integration barriers and offer solutions previously unavailable to small and midsize (one to 75 agents) contact centers. Capabilities can include software-ACD, universal queuing, CTI, IVR, dialers, Web, and messaging.
Insight
Given that CRM is a technology-enabled strategy to convert data-driven decisions into business actions, how does an enterprise begin to develop what could be a formidable CRM implementation plan? First, it is important to emphasize that CRM is not going to fix a business process that is broken. CRM is not a substitute for corporate leadership, and it is not an alternative for a deficient employee culture.

Rather, a successful CRM implementation can improve a business by enhancing processes that are already providing returns in an environment where there are established goals and where employees consider themselves in partnership with the business. Large implementations need to be broken down into smaller, quantifiable chunks, and management needs to keep the organization informed about the success of each implementation phase. While it has become fashionable to modify words like mail, business, commerce, and a multitude of others by preceding them with the letter "e," the most important e-word to remember is still earnings.



Page.. [1] [2] [3] [4] [5] First Page



<! *************** END OF MAIN *******************************************>