CRM Applications
Customer Service Software
Direct Response Marketing Software
Contact Management Software
Phone Attendant
Mortgage Marketing
Inbound Telemarketing Outbound Telemarketing
Mortgage Software
CRM Software Features
IVR Solution
Telemarketing Call Center
CRM Solution
Voice Broadcasting Service
Appointment Reminders
Information
Windows CRM Solutions
CRM Software
Remote Agent CRM
CRM Vendor
Linux CRM SOftware
Customer Relationship Management
Telemarketing CRM
Call Center CRM
Customer Support Software
Customer Service Software
Customer Care Center
Virtual Call Center CRM
CRM Application Software
Software CRM Solution
CRM and CTI
Automated CRM Solution
CRM and Computer Telephony
Unix CRM Software
Customer Information Management
Computer Telephony CRM
Call Center Software
CRM and IVR
Telemarketing Software
Direct Response Marketing
Direct Marketing Software
Computer Telephony CRM
Contact Center Software
Contact Management Software
CRM Software Features



<! ************** MAIN BODY ************************************************>

DSC Tech Library



Customer Relationship Management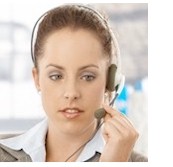 This section of our technical library presents information and documentation relating to CRM Solutions and customer relationship management software and products. Providing timely customer service information is vital to maintaining a successful business. Accurate information provided in an organized and thoughtful manner is key to business success.

TELEMATION, our CRM and contact center software, was originally built on this foundation. The ability to modify Customer Relationship Management software is important in this ever changing business environment.

Telemation Customer Relationship Management solution and contact center software is ideally suited for call centers throughout the world.



The Value of Integrating CRM
The Demand For Quality
Worldwide competition and client demand for quality service have re-defined the requirements for CRM suite providers and promoted the emergence of a 'back office integrated' CRM system. An integrated CRM system that will actually do what CRM vendors have been claiming is the key to customer service success – bringing everyone in the enterprise onto the same central system.

Traditional CRM solutions have generally excluded operations, purchasing, financial and accounting employees from the CRM culture. Truly integrated CRM solutions are different – by providing out-of-box integration to the complete range of accounting functions, they are designed to enable everyone in the enterprise to work from the same database, notes, communications, phone numbers, etc. This level of back office integration helps companies achieve higher CRM functionality, lower cost of ownership and potentially higher return on investment.

Integrated CRM systems aren't as plentiful as one would expect, so it's important be sure you're looking for the right things, and looking in the right place.


Understanding CRM
CRM is more than just software or a set of processes – it's a business culture solidly focused on winning and keeping the right customers. A good CRM solution builds value for your business by opening up vital communication channels and by creating a common client-focused knowledgebase. CRM is about understanding the buying habits and preferences of your clients, customers and prospects. With this knowledge you can:
Build and strengthen client relationships.
Provide unique value-added services.
Improve product development and service delivery processes.
Increase staff awareness of client needs.
Reduce client frustration by not asking the same questions over and over.

By effectively integrating your operational, financial, marketing, sales and customer service functions, a good CRM system helps make it easier for everyone inside your company to work together and share critical information.



[Page 1] [Page 2 ] [ Page 3 ]



<! *************** END OF MAIN *******************************************>