ACD Automatic Call Distribution
Predictive Dialer
Contact Center
CRM Applications
Customer Service Software
Direct Response Marketing Software
Contact Management Software
Phone Attendant
Mortgage Marketing
Inbound Telemarketing Outbound Telemarketing
Mortgage Software
Information
Windows CRM Solutions
CRM Software
Remote Agent CRM
CRM Vendor
Linux CRM SOftware
Customer Relationship Management
Telemarketing CRM
Call Center CRM
Customer Support Software
Customer Service Software
Direct Response Marketing
Direct Marketing Software
Contact Center Software
Contact Management Software



<! ************** MAIN BODY ************************************************>

DSC Tech Library



Customer Relationship Management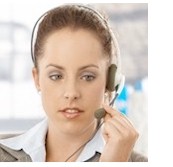 This section of our technical library presents information and documentation relating to CRM Solutions and customer relationship management software and products. Providing timely customer service information is vital to maintaining a successful business. Accurate information provided in an organized and thoughtful manner is key to business success.

TELEMATION, our CRM and contact center software, was originally built on this foundation. The ability to modify Customer Relationship Management software is important in this ever changing business environment.

Telemation Customer Relationship Management solution and contact center software is ideally suited for call centers throughout the world.


The Value of Integrating CRM - page 2

The best CRM solutions are those that go beyond fulfilling the basic CRM functions. Systems that integrate your back-office accounting software and other business systems give you the advantage – as they are designed to allow client information to be updated in real-time, while being shared and employed effectively across the entire organization.

CRM solutions should be robust and versatile enough to:
Be accessed from any location, including remote locations and mobile workers.
Integrate with your back-office accounting system.
Integrate with a wide range of third-party software, or other internal systems.

Solutions with these capabilities will enable your organization to operate more efficiently and to realize greater economies of scale.
What mid-market companies should look for in a CRM system
The ideal CRM solution will integrate your multiple business channels and provide your users with seamless remote access to up-to-date client information. This approach enables you to provide the kind of informed and personalized service appreciated by vendors and customers.

Think about the different interaction points your clients currently use, and are likely to use in the future, to communicate with your organization. The mix may include your corporate Web site, text chat, e-mail, fax, phone and postal mail, among others.

Also, look for a system with the ability to support multiple communication devices (such as Web browsers, handheld computing devices and WAP-enabled phones) to give users the convenience of accessing customer data in various ways.

A good system will allow you to retrieve real-time information at any time, and from anywhere. Choose a CRM system that will meet the functional needs of your system users.


The value of Web-based solutions
One of the key benefits of a Web-based solution is that it requires only a single server installation. A Web-based architecture allows you to make changes to the software on the server just once, and then simply refresh the browser for the changes to take effect system-wide. Web-based systems are also easily accessed with a wireless device or PDA.

In contrast, a client/server-based architecture requires changes to every client machine each time you upgrade, customize or maintain your system – taking additional time and using valuable resources.

Advantages of Web-based solutions also include low-cost, rapid and global deployment, and effective remote administration of software, configurations and security.

Take the time to consider the architecture of the systems you're evaluating. Ask about the benefits and limitations of each system to determine which one best suits your organization.
Keep a global perspective
As advanced Web technologies become more accessible and easy to use, companies will increasingly interact with customers in countries around the world. The ability to support a global reach, even if not essential now, is a vital investment in your company's future.

When reviewing CRM features find out if:
The company sells and supports products in the countries in which you do business.
The software provides multicurrency support.