<! ************** MAIN BODY ************************************************>

DSC Tech Library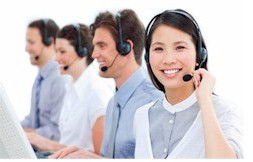 This section of our technical library presents information and documentation relating to Contact Center technology and Best Practices plus software and products. DSC is a leading provider of contact center technology and software solutions as well as predictive dialer phone systems for the modern call center. Customer contact center software includes CRM software and computer telephony integration solutions. These modern products help call center phone agents communicate effectively with your customers and prospects.

The following article presents product or service information relating to contact centers and customer service help desks.


---
<! ************** Beginning Of Main ************************>
Building a Business Case for Contact Center IT Investment
Page 9



For this reason, we have found that "timelimiting" the effort is a great tool. A general rule of thumb is to plan to spend no more than 15 percent of the overall IT project's time building a business case. If you've blown through this deadline for completing the business case, you will have fallen into over-analysis. You'll do well to set a hard and fast time limit and then stick to it.
BUSINESS CASE TIP #12
Build a time-phased plan.

Another common mistake we have seen companies make is attempting to lump too much into a single contact center IT project, causing the project to collapse under its own weight. A good way to avoid this mistake is to time-phase the effort, where a "phase" actually represents its own discrete IT project. You can then group the phases as necessary to constitute an overall project plan.

As much as possible, attach ballpark cost estimates or cost ranges to the different phases of the project plan so that effective budgeting can take place. When creating a ballpark estimate for a phase, be sure to seek the advice of your most senior project and IT people. If you don't have anyone with the necessary expertise, hire them from the outside.
BUSINESS CASE TIP #13
Start now.

Whenever you consider the challenges of building a business case for a contact center IT project, there's always the temptation to put off getting started until you know "just a little bit more." Yet, due to the very nature of contact center IT projects, you can never know all you need to know before you start.

What's more, the requirements are likely to change as the project gets underway and the full scope of the effort becomes clearer. Waiting for complete fidelity in this kind of fluid environment is an exercise in futility. The only answer is to get started building your business case now using the best information you can summon.
CONCLUSION
There you have it, a "baker's dozen" of insider tips for building a business case for contact center IT investment. If there is any single take-away from this discussion, it's to think of building a business case not so much as an IT issue but first and foremost as a business issue. We hope you have found this discussion thought-provoking.

To learn more about Inova and how we can help you build IT strategic plans and business cases to help optimize your contact center, call us at 434.817.8000.



Page [1] [2] [3] [4] [5] [6] [7] [8] [9]

<! ***************** End Of Page ****************>


---


<! *************** END OF MAIN *******************************************>
CRM Contact Center Software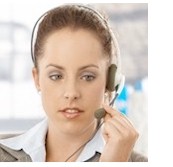 Database Systems Corp. (DSC) has been providing CRM Customer Relationship Management solutions to businesses and organizations for 2 decades. TELEMATION is a Customer Relationship Management (CRM) application employed in a wide variety of organizations including contact centers, help desks, customer service centers, service bureaus, reservation centers and corporate call centers. The package has extensive CTI features and is fully integrated with our PACER phone system. TELEMATION operates on Linux, Unix or Windows servers. Software programmers can develop call center applications quickly using the robost features found in the Telemation toolkit.


---