<! ************** MAIN BODY ************************************************>

DSC Tech Library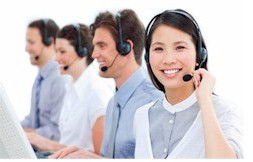 This section of our technical library presents information and documentation relating to Contact Center technology and Best Practices plus software and products. DSC is a leading provider of contact center technology and software solutions as well as predictive dialer phone systems for the modern call center. Customer contact center software includes CRM software and computer telephony integration solutions. These modern products help call center phone agents communicate effectively with your customers and prospects.

The following article presents product or service information relating to contact centers and customer service help desks.


---
<! ************** Beginning Of Main ************************>
Building a Business Case for Contact Center IT Investment
Page 1
By Inova Solutions, www.inovasolutions.com

A "bakers dozen" of insider tips to help managers gain top-level support for contact center technology investments.

"So how do you build a business case for IT investment that executive management approve? The answer is to clearly articulate business benefits for making a change."
Introduction
Are your contact center systems having trouble keeping up with your business needs? Are you spending too much on manual processes? Are you having trouble managing to the measures you are being held accountable for, like customer satisfaction, key process performance, employee attitude?

Many contact center managers face these challenges. Yet, in these uncertain economic times, the idea of building a business case and gaining management buy-in to make contact center IT investments may seem like a distant dream.

In spite of this, now is an astute time to enhance your contact center IT systems and make real progress on your goals. Why? Bandwidth and processing power are cheaper than ever. Software and implementation prices are at a recent low. And what was until recently considered bleeding-edge technology is now stable and mature.

So how do you build a business case for IT investment that executive management will approve? The answer is to clearly articulate the business benefits for making a change. But this is where most projects fail - a poor business case.

At Inova, we help customers build solid business cases for contact center IT investments every day. From our experiences, we've created this "baker's dozen" of insider tips to guide you in your efforts to build a business case and gain management support for your contact center IT investment.



Page [1] [2] [3] [4] [5] [6] [7] [8] [9]

<! ***************** End Of Page ****************>


---


<! *************** END OF MAIN *******************************************>
CRM Contact Center Software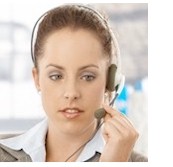 Database Systems Corp. (DSC) has been providing CRM Customer Relationship Management solutions to businesses and organizations for 2 decades. TELEMATION is a Customer Relationship Management (CRM) application employed in a wide variety of organizations including contact centers, help desks, customer service centers, service bureaus, reservation centers and corporate call centers. The package has extensive CTI features and is fully integrated with our PACER phone system. TELEMATION operates on Linux, Unix or Windows servers. Software programmers can develop call center applications quickly using the robost features found in the Telemation toolkit.


---