<! ************** MAIN BODY ************************************************>

DSC Tech Library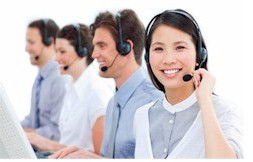 This section of our technical library presents information and documentation relating to Contact Center technology and Best Practices plus software and products. DSC is a leading provider of contact center technology and software solutions as well as predictive dialer phone systems for the modern call center. Customer contact center software includes CRM software and computer telephony integration solutions. These modern products help call center phone agents communicate effectively with your customers and prospects.

The following article presents product or service information relating to contact centers and customer service help desks.


---
<! ************** Beginning Of Main ************************>
Building a Business Case for Contact Center IT Investment
Page 7
BUSINESS CASE TIP #8
Measure, Measure, Measure.

When building the case for contact center IT investment, executive management will almost certainly ask, "What is it that you hope to improve and by how much?" Some natural follow-on questions are, "How can we measure the success of your project a month after go-live? Six months? One year?"

Your perceived skill in answering these questions will rest on your ability to show measures that are directly mapped to the contact center's processes and the project's ability to improve those processes. However, it is one thing to measure process improvement based on concrete output-level dimension and quite another to measure it on a service-level dimension. Nevertheless, most contact center processes involve both dimensions.

In terms of the output-level dimension, a common goal in contact center process improvement is to increase the contact center's ability to handle peaks in demand by using timely information to effectively reallocate resources. This notion of the "virtual center" is a tried-and-true approach for building a business case for contact center IT investment, the measures for which are fairly easy to quantify.

Another good way to approach the problem of measurement on the output-level dimension is in terms of improving the bottom line results by minimizing waste, rejects (unsuccessful calls), and non-value adding tasks. The extent to which your project can show measurable improvements in these areas is important to quantify.

In terms of the service-level dimension, Voice of the Customer surveys (Tip 6) are far and away the best mechanism for measuring results. The purpose here is to ask the customer in a uniform and consistently measurable way, "Did you receive the level of service you expected?" The extent to which your project will rely on surveys (in various forms) to measure results should be described. The more detail here, the better.

Whatever measurement approach you decide to use, do your best to start immediately collecting current and historical figures on the processes that will be affected by the IT project. These measurements will help provide a clear rationale for your project targets.



Page [1] [2] [3] [4] [5] [6] [7] [8] [9]

<! ***************** End Of Page ****************>


---


<! *************** END OF MAIN *******************************************>
CRM Contact Center Software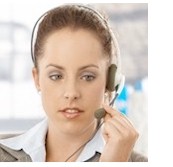 Database Systems Corp. (DSC) has been providing CRM Customer Relationship Management solutions to businesses and organizations for 2 decades. TELEMATION is a Customer Relationship Management (CRM) application employed in a wide variety of organizations including contact centers, help desks, customer service centers, service bureaus, reservation centers and corporate call centers. The package has extensive CTI features and is fully integrated with our PACER phone system. TELEMATION operates on Linux, Unix or Windows servers. Software programmers can develop call center applications quickly using the robost features found in the Telemation toolkit.


---