<! ************** MAIN BODY ************************************************>

DSC Tech Library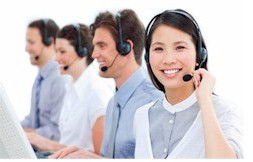 This section of our technical library presents information and documentation relating to Contact Center technology and Best Practices plus software and products. DSC is a leading provider of contact center technology and software solutions as well as predictive dialer phone systems for the modern call center. Customer contact center software includes CRM software and computer telephony integration solutions. These modern products help call center phone agents communicate effectively with your customers and prospects.

The following article presents product or service information relating to contact centers and customer service help desks.


---
<! ************** Beginning Of Main ************************>
Building a Business Case for Contact Center IT Investment
Page 6
BUSINESS CASE TIP #7
Data, Data, Data.

In the real estate market, the watchwords are "location, location, location." For contact center IT projects, the watchwords are "data, data, data." The reason is that whenever you get involved in contact center IT projects of any sort, especially those that involve optimization, the discussion inevitably turns to the topic of the sources and uses of data. In general, projects of this sort typically involve gathering disparate data and dealing with issues of the lifetime, integration, and normalization of the data. Paying careful attention to the issues of data from the project's inception will pay dividends in the long run as they are a key ingredient to developing an understanding of the project scope.

Especially important is defining the role of real-time, near real-time, and historical data as it relates to your contact center IT project. Real-time (sub-second) data is important for delivering live metrics across all levels of the contact center, as well as when integrating contact center applications. Real-time data delivery is underpinned by a middleware infrastructure of some sort, such as that provided by Inova LightLink™.

Near real-time data is that which flows from a continuously updated database or over the web through a browser, via web services, and the like. Fast as these platforms are they are not geared for sub-second delivery of data across the enterprise but rather for what is known as on demand delivery of data, which at its best usually means at least 10 seconds of delay. This sort of delay isn't critical in many enterprise applications, but in a contact center operation where agents are scheduled on 15 minute intervals and are expected to react in split-second time, such a delay can adversely affect the business processes.

When shown side-by-side with real-time or near real-time data, historical data provides context. By pairing the two, you can see what is currently happening compared to what has happened in the past.

In general, it's important to ask yourself questions like these regarding data:
Is the data readily available?


Does it require a standard or proprietary interface?


What are the costs of accessing and integrating the data?


What are the mapping/normalization issues - for example, is one set of data organized by ACD skill group and another by workforce staff group?


Does the available data meet the project's requirements and stated goals - e.g., delivering KPIs in real-time?


What data delivery infrastructure is most appropriate to support the underlying business processes?
Our experience has shown that these questions about data are among the most critical you can ask because their answers can have a profound effect on the cost and the ultimate efficacy of a contact center IT project.



Page [1] [2] [3] [4] [5] [6] [7] [8] [9]

<! ***************** End Of Page ****************>


---


<! *************** END OF MAIN *******************************************>
CRM Contact Center Software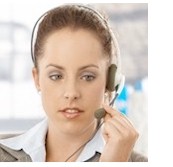 Database Systems Corp. (DSC) has been providing CRM Customer Relationship Management solutions to businesses and organizations for 2 decades. TELEMATION is a Customer Relationship Management (CRM) application employed in a wide variety of organizations including contact centers, help desks, customer service centers, service bureaus, reservation centers and corporate call centers. The package has extensive CTI features and is fully integrated with our PACER phone system. TELEMATION operates on Linux, Unix or Windows servers. Software programmers can develop call center applications quickly using the robost features found in the Telemation toolkit.


---