Automatic Call Distribution
Predictive Dialer
Business Phone Systems
Office Phone Systems
VOIP Service
Internet Phone Service
IP Phone Service
Phone Software
Softphone IVR System
Computer Phone Software
Web Phone Software
Softphone Phone System
Computer Telephony Solution
Text To Speech Demo
Text To Voice Software

Information
Call Centers
Computer Telephony Integration
CTI Software
ACD and CTI
Linux CTI Solutions
CRM and CTI
Linux IVR Software
Linux Computer Telephony
CTI IVR Solutions
CTI and DNIS Applications
ANI and CTI development
CTI Telephony Products
Phone Software
CTI Telephony Vendors
Text To Speech
Computer Telephony Software
CTI Programming
Softphone Systems
Telephony Software
Computer Phone System
Text To Voice
CTI Applications
Softphone Software
Telephone Software
CTI Middleware



<! ************** MAIN BODY ************************************************>

DSC Tech Library



CTI Computer Telephony Integration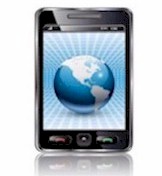 This section of our technical library presents information and documentation relating to Computer Telephony and Computer Telephony Integration software and products. Computer Telephony Integration CTI software is a rich set of phone software library routines that enable application programs to control your phone system. This comprehensive CTI software lets you increase employee productivity, enhance customer service and reduce costs by combining the capabilities of our PACER phone system with the custom functionality of your Windows, Unix or Web applications. Data collected by your phone ACD (Automatic Call Distribution) or IVR (Interactive Voice Response) systems can be passed to your existing PC, Unix or Web applications through our phone software. The PACER predictive dialer can automatically call your customers and pass only connected calls to your agents. With our computer telephony software, your telephone and computer work together to provide cost-saving benefits.


Get computer telephony right & restore public confidence in call centres
By Tim Joint, Aculab

Call centres use CT applications such as interactive voice response (IVR) and screen-pops because they help businesses reduce costs by cutting down the time an agent takes to deal with a caller. An effective call centre has a technology strategy which strikes a careful balance between keeping customers profitable by preventing them from consuming excessive agent talk time, and ensuring that callers receive a prompt service, tailored to their preferences and needs.

CT technologies have already enhanced the way we communicate – applications such as messaging, realtime connectivity, IVR, screen-pops, voice recognition and text-to-speech are now commonplace in the telephony industry. The specific term for the most common CT technology used in call centres is computer telephony integration (CTI) which defines the connection of any kind of computer to a telephone switch. According to Frost and Sullivan, the rapid upsurge in the purchase and utilisation of CTI applications by call centres is due to heightened awareness of CTI products, dwindling prices for CTI applications, and a trend towards open standards (European CTI Board and Software Markets, 1999).

Once call centre applications were proprietary and expensive to purchase and install. Now they are based on standard products, computer telephony is far more accessible, especially for smaller centres. Whereas computerised systems were used only in large 50+ seat systems, nowadays businesses are able to start the technology with 5+ seats and expand in the future. Smaller call centres look for a different kind of CT application, their top criterion being flexibility and the ability to integrate into existing applications, such as Outlook. Large scale centres focus on efficiency, since one second saved per call makes a significant difference on total results. This often means customised solutions to achieve higher staff efficiency levels.

David Bromley, marketing director of Kingston Voiceware, believes time is a crucial aspect in call centres. "The main impact of computer telephony in call centres is the time that has been saved. Any product or system which reduces the time it takes to dial a number or access data and transfer it to the agent's screen makes the whole call centre more efficient." In addition to the time and cost saving benefit, current CT applications enable businesses to treat callers personally, for example using the screen pop to address a caller by name when a call is answered.

The future holds more developments for CT technology, which will serve to improve efficiency and customer relationships further. Automatic speech recognition (ASR) will allow callers to use voice commands and questions to guide their way through menus and seek answers to routine enquiries. This would avoid the need to push buttons to navigate IVR menus, making it more convenient to call from a mobile. Alongside ASR, we are likely to see the use of text-to-speech (TTS) increase. Text-to-speech is a versatile technology which has applications in many areas, A popular and recent application of the technology is with the Press Association's virtual newsreader, Ananova (see www.ananova.com). In the call centre environment, callers will ask a question, ASR will identify the information they seek and then callers will be able to listen to the relevant information via TTS. This is already in use with basic interactions (currently IVR means callers must use the telephone keypad, rather than ASR) such as bank balance and transaction enquiries – but it will be possible to use the application for more complex interactions and queries.

ASR (Automatic speech recognition) recognises key words spoken by the caller and based on this it then identifies the correct response from a database of options. TTS (text to speech) converts textual information, from the call centre database, to human-like speech for the caller to hear. Caller action: IVR system action:

Dials call centre number
Answers call: "Welcome to ABC Trains. What is your query?"
"How long is the train journey from London to Birmingham?"
ASR recognises "how long" & "London to Birmingham" and searches database to find journey time information.
TTS converts the information to speech "1 hour and 32 minutes."
"When is the next departure?"

ASR recognises "when", "next" & "departure" and searches for timetable information. TTS converts the information to speech "The next train leaves at 1537 today from London Euston."

Unlike WAP and Voice over Internet Protocol (VoIP), computer telephony is far beyond the 'lots of hype but not widely in use' period and has become an every day part of telecoms. It is becoming more advanced though, and there has been speculation over whether computer telephony, at present used to make call centres efficient, will one day kill off call centres altogether. With the increasing sophistication of automated self-service, ASR and TTS, and with internet information services and ecommerce competing with telephone services, people suppose that the call centre will become dispensable.

It is by no means certain what the future holds, and difficult to predict how the call centre role will change. Banking appears to be moving away from local branches towards information centres. Barclays, for example, will close171 branches in the UK, after announcing that one in five of their small business customers banks online.

Call centres may move towards being information centres in the first instance, allowing callers to request information using speech and listen to their requested details being read out. Last year the UK government made a commitment to ensure that public services are available 24 hours a day, seven days a week (Modernising Government, 30 March 1999). By the end of 2000 Britain's public can call NHS Direct at any time for healthcare advice. This can only be done realistically with the use of call centres – and increasingly callers will be able to locate detailed information through the use of ASR and TTS. There will always be a need for agents, because complex questions, negotiations and sensitive conversations will always require human interaction and intelligence. In the instance of NHS Direct, it is clear that most enquiries would need to be managed personally by qualified professionals.

There are various other computer technologies which will be applied to telephony. Speech recognition, for example, is developing rapidly to simplify document production whereby text is dictated rather than input by keyboard. There has been speculation that this will herald the death of the keyboard, however it is difficult to see the keyboard disappearing since keyboards and keypads can be used in silence and with discretion.

Another computer technology entering the telephony arena is VoIP. VoIP converts voice waves into digital packets so that speech can be integrated with other types of data and transferred across data networks, including the internet. This will make voice transportation more efficient and cost effective within the corporate network environment. VoIP is a fairly complex technology, however Aculab has tried to make the transition to VoIP smooth and simple for system integrators. The complexities of VoIP have been hidden within Aculab's normal application programming interface (API) which is standard across existing platforms and integrators will set up as if it were the normal call control API. The call set-up looks remarkably like that of an ISDN call, but the calls can be carried over data networks.

The benefits of computer telephony are clear. Call control and management can be faster, cheaper and more intelligent. Advanced technology such as IVR and speech recognition automates the intelligent routing of calls and the fulfilment of routine transactions without using precious agent time. On the downside, the technologies are more complex and require careful design, set-up, maintenance and support. They may be expensive to purchase and customise in order to get the set up exactly right for optimum cost and time efficiency, while being caller friendly.

CT applications may require more resources, computer power and memory to handle call intelligence and higher capacity databases with more detailed information, for example on screen pops, and especially as call centres become 'information centres'. They will in all probability need a multi-skilled IT manager. Traditionally the PBX manufacturer maintained the switch whereas now calls can be made using a standard, off-the-shelf computer, placing telephony under the control of the IT department. David Bromley believes the intelligence of call management is dependent upon using a smart switch with sufficient capacity. His advice is to think ahead, "When setting a system up, managers should plan ahead to ensure that their switch is 'future proof', so put in an upgradeable, expandable and intelligent switch." As a result, telephony in general along with delivery of information will get faster and more efficient.

The key today for good integrators is to make the computerised aspects of the system which the caller encounters as human as possible. This means well designed menus and structures that are easy to navigate. ASR is undergoing trials which will eventually make the navigation seem far more human, since callers will be able to virtually 'converse' with the database using natural language. Although it is widely believed customers prefer the highest level of personalisation, Frost & Sullivan indicate that this is not always the case: There are occasions when customers prefer to avoid speaking to a person, such as: when they feel they are going to be 'sold to' and they are not ready to buy when speaking to a person represents 'loss of face' for example, asking for an account balance when you are overdrawn when they do not want the disruption of talking to someone; it is quite easy to use a self-service medium while doing something else.

Therefore it is vital that the call management system is set up to offer callers a choice, providing both for callers who prefer to talk to a person and callers who want to use automated services. Additionally, although in the main people don't like auto-attendant type applications, the accuracy and speed is superior to a human system for routine business. David Bromley stresses that the poor public image of CT applications like IVR is attributable to inadequate system design, insisting that it can be totally user-friendly if it has been set up correctly, "There is plenty of sophisticated technology available. It's all there already, the trick is getting the design and initial implementation right." A system must be selected with care – whether a whole all-in-one system or a customised design by a consultant or system integrator.

Call centres have been with us in one form or another since the 1920s, when Post Office exchange operators handling 50 lines per number passed on messages to doctors and vets. Computer intelligence, applied to the making, receiving and management of telephone calls has enabled call centres to become what they are today – often the primary contact between a business and its customers.

Callers will speak to the same agent each time they call and their personal details, with an indication of the query and links to potential answers will appear on the agent's screen before the caller speaks.
The caller will be addressed by name and will never be held in a queue for more than a few minutes, because if the centre is busy, they will be able to leave a message and be called back later.
If a caller wants to obtain information or make transactions without speaking to anyone, he or she will be able to utilise push-button or speech recognition technology.
Digital TV will bring split screen video, which will allow people to see the agent they are in contact with.
The system will be set up so that each caller receives an individual service.

We now have the technology, resources and power to do all the things CT promises. An abundance of developers and integrators are combining the components and tools to make applications which handle calls smartly, please customers, help agents work more productively and as a result make call centres run more efficiently. As current and future CT applications are increasingly applied in sophisticated and expertly customised systems, we should gradually see a change in the public perception of call centres, from automated irritations to accurate, appropriate and vital services. <! *************** END OF MAIN *******************************************>


---