Emergency Notification
Automatic Call Distribution
Predictive Dialer
Business Phone Systems
Emergency Communications
Community Notification Systems
Emergency Phone Dialer
Emergency Alert System EAS
Emergency Broadcast Systems
Emergency Dialer

Information
School Closing Alert
School Announcement
School Alerts


<! ************** MAIN BODY ************************************************>

DSC Tech Library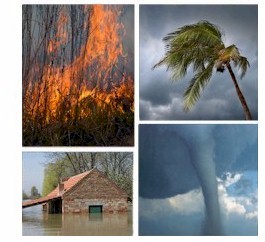 This section of our technical library presents information and documentation relating to Emergency Broadcasting Systems and Disaster Recovery Applications. Should an emergency arise in your community, our 911 broadcast service can deliver large volumes of calls quickly using thousands of phone lines simultaneously. In the event of a blizzard, wild fire or devastating flood, your community can be notified quickly given specific instructions if an evacuation is required using our emergency broadcasting service. If a dangerous chemical spill occurs in your community, you can target specific areas to call. If a severe snow storm hits your area, your community can be notified of school closings or event cancellations.

The following article relates to emergency broadcasting and how it is used in various communities today. This information was obtained from the internet with attribution to the author and/or community.


Emergency phone notification helps wildfire preparedness
Scott Fincher, Marketing Manager Intrado, Longmont, Colo.


Firefighting officials from fire-prone Colorado counties credit effective emergency notification plans for keeping people out of harm's way during the Hayman Fire. In particular, 17 counties had at their disposal a telephone notification tool that allowed them to place thousands of calls in minutes to targeted communities within the affected areas.
Throughout the course of the wildfires that swept across the state last year, officials were able to keep residents informed about threats specific to each individual community. Working in conjunction with activities on the ground and updates through the broadcast media, firefighting officials were able to provide customized information to individuals in precisely targeted geographic areas.
This capability prompted Barb Farland, Jefferson County's dispatch manager, to call her emergency telephone notification service "the most valuable tool we've had since 911."
In practice, officials in Colorado were able to use the system in the following manner to help manage and distribute information throughout the wildfire seasons:
Mitigation notification

Wildfire season comes every year in Colorado. Officials know there are precautions that residents in fire-prone areas can take to mitigate loss and protect their homes. As wildfire season approached, officials sent out a message providing those instructions specifically to residents within fire-prone areas.

Pre-notification

Wildfires are unpredictable and erratic, making it problematic for emergency notification procedures to keep pace with changes in intensity and direction. Using evacuation preparation messages, officials told residents what to do in case of evacuation. If and when an evacuation order was given, residents and their families would have already secured valuables and pets, known what route to take, and known the location of shelters.

Evacuation notification

Officials were able to rapidly distribute evacuation orders specifically to individuals in an area that was in immediate danger.

All-clear notification

On determining that a specific area was no longer in potential danger, officials sent out all-clear notifications to let residents know they could stand down.
The emergency telephone notification tool allowed Colorado's firefighting officials to use technology to their great advantage. Residents were kept abreast of developing situations, with updates specific to their location. Officials were able to minimize the number of costly and time-consuming door-to-door notifications in difficult terrain, and they were able to minimize the number of firefighters who had to be placed in harm's way while maximizing the number able to battle the blaze.
An emergency telephone notification system is built on specific network components that ensure the system's continued reliability. Without these building blocks in place, the effectiveness of an emergency telephone notification system will be compromised. Firefighting officials must understand these dynamics before they acquire a system. The shortcomings of a system ill-equipped to address these dynamics only will become apparent after it's too late. Things to look for include:
Accurate data

An emergency telephone notification system is only as good as the mapping and telephone number data upon which it is based. The most accurate mapping data typically is a combination of commercially available information bumped up against a jurisdiction's existing public safety mapping data. This checks one source against the other. The most accurate telephone number data is derived from extracts of the 911 database, which is the only source that contains unlisted and unpublished numbers and allows for daily updates to account for record changes.

Calling capacity

Because time is often a critical factor in emergency situations, an effective system must be able to make thousands of calls in minutes. Even with the most accurate data available, if the system operates on a capacity of fewer than 1,000 available telephone ports, the system's effectiveness could be significantly reduced, rendering it impractical as an effective wildfire notification tool.

Reliability

In responding to a wildfire, officials need a telephone notification system that they can access anywhere, at any time. Colorado officials found what they were looking for in a hosted service, supported 24 hours a day by trained professionals and accessible by any wireline or wireless telephone. Anything less does not provide the level of flexibility needed for wildfire management.
The biggest obstacle officials must face when implementing an effective emergency telephone notification system is securing the right to use 911 data extracts to build an accurate outbound calling database. Traditionally, access to E-911 data has been restricted. However, recent federal legislation has allowed 911 data to be used for emergency notification purposes. Unfortunately, Incumbent Local Exchange Carriers, typically the dial-tone providers that manage the 911 databases, haven't fully embraced the issue. As a result, many of them have been reluctant to act unless pressure is placed on them at a local, state and federal level.
The more reputable emergency telephone notification providers already have regulatory affairs personnel addressing this issue at all levels of government. An effective way to effect change is to work with your emergency telephone notification provider to secure your right to gain access to this crucial information for notification purposes.
---


<! *************** END OF MAIN *******************************************>