Emergency Notification
Automatic Call Distribution
Predictive Dialer
Business Phone Systems
Emergency Communications
Community Notification Systems
Emergency Phone Dialer
Emergency Alert System EAS
Emergency Broadcast Systems
Emergency Dialer

Information
School Closing Alert
School Announcement
School Alerts


<! ************** MAIN BODY ************************************************>

DSC Tech Library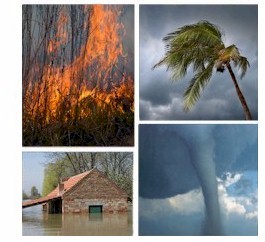 This section of our technical library presents information and documentation relating to Emergency Broadcasting Systems and Disaster Recovery Applications. Should an emergency arise in your community, our 911 broadcast service can deliver large volumes of calls quickly using thousands of phone lines simultaneously. In the event of a blizzard, wild fire or devastating flood, your community can be notified quickly given specific instructions if an evacuation is required using our emergency broadcasting service. If a dangerous chemical spill occurs in your community, you can target specific areas to call. If a severe snow storm hits your area, your community can be notified of school closings or event cancellations.

The following article relates to emergency broadcasting and how it is used in various communities today. This information was obtained from the internet with attribution to the author and/or community.


Office of Emergency Preparedness adds emergency notification system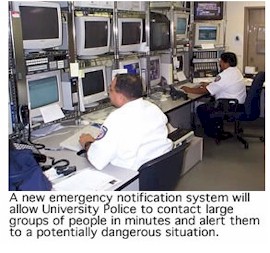 (May 15, 2002)--The UTSA Office of Emergency Preparedness recently added an automatic notification system that can call large groups of people at the same time in case of a university emergency. The "Notifier" system has the ability to make more than 1,000 phone calls within less than 15 minutes.

"This system will enable the Office of Emergency Preparedness to better inform members of the Tri-Campus community whenever there is a potentially dangerous situation," said George Powers, chief of UTSA police. "The system can even tell us whether or not the call was received."

The Notifier also has the capability to deliver an interactive message where the call recipient provides feedback to confirm receiving the call.

It can also be used to complete a wide range of tasks including contacting emergency-response teams during an emergency or providing scheduled informational calls to the university community on issues such as emergency preparedness and procedures.

As part of ongoing emergency-preparedness training, the Notifier system will be tested in various scenarios across the Tri-Campus community.
---


<! *************** END OF MAIN *******************************************>