<! ************** MAIN BODY ************************************************>

DSC Tech Library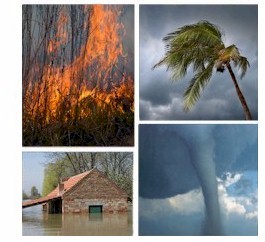 This section of our technical library presents information and documentation relating to Emergency Broadcasting Systems and Disaster Recovery Applications. Should an emergency arise in your community, our 911 broadcast service can deliver large volumes of calls quickly using thousands of phone lines simultaneously. In the event of a blizzard, wild fire or devastating flood, your community can be notified quickly given specific instructions if an evacuation is required using our emergency broadcasting service. If a dangerous chemical spill occurs in your community, you can target specific areas to call. If a severe snow storm hits your area, your community can be notified of school closings or event cancellations.

The following article relates to emergency broadcasting and how it is used in various communities today. This information was obtained from the internet with attribution to the author and/or community.


Hernando County Emergency Notification System
On November 3, 2000 Hernando County became a little bit safer. Thanks to the installation of the new $50,000 Emergency Notification System that was purchased from and installed by the Dialogic Communications Corporation (now Intel Dialogic).

The computer based emergency alert and notification system will be used by the following organizations:
Emergency Management
Fire-Rescue
Law Enforcement
Department of Public Works
Utilities
Hernando County School Board
This emergency notification system will be used to notify residents and businesses anytime a critical situation exists. Situations such as the following will be subject to this alert messaging:
impending severe weather information
hurricane evacuation orders
hazardous materials spill evacuations
wildfires threatening homes
criminal activity
missing children
street closures
water outages
This emergency alert system will also be used to notify parents of students who may have to be evacuated or taken to another location for their safety.



"The Communicator" contains a listing of all listed phone numbers in Hernando County. If you have an unlisted phone number you can request that your number be added by downloading the form at the bottom of this page and sending it to Emergency Management. The system also has a mapping portion with all addresses in the county. This allows the operator to pre-select an area on the map that he wishes to notify by using a mouse and telling the system to "start notification" of that area.

The Emergency Notification System can make approximately 2,880 calls per hour based on a 30 second message. Residents can identify calls from this system with a phrase such as "This is the Hernando County Emergency Notification System with an important message". The caller ID will display Hernando County Emergency. The system is able to track which phone numbers it has reached, when someone hangs up, when an answering machine answers and how many attempts were made. If the system is hung up on, normally it will retry that number 3 times. If the system detects an answering machine, it will leave the same message that would be transmitted if you had been talking "live".

If you would like more information on the Hernando County Emergency Notification System, please call the Emergency Management Office at 754-4083.




---


<! *************** END OF MAIN *******************************************>