Emergency Notification
Automatic Call Distribution
Predictive Dialer
Business Phone Systems
Emergency Communications
Community Notification Systems
Emergency Phone Dialer
Emergency Alert System EAS
Emergency Broadcast Systems
Emergency Dialer

Information
TTY / TDD Hearing Impaired
School Closing Alert
School Announcement
School Alerts



<! ************** MAIN BODY ************************************************>

DSC Tech Library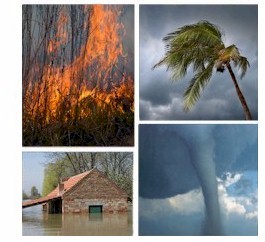 This section of our technical library presents information and documentation relating to Emergency Broadcasting Systems and Disaster Recovery Applications. Should an emergency arise in your community, our 911 broadcast service can deliver large volumes of calls quickly using thousands of phone lines simultaneously. In the event of a blizzard, wild fire or devastating flood, your community can be notified quickly given specific instructions if an evacuation is required using our emergency broadcasting service. If a dangerous chemical spill occurs in your community, you can target specific areas to call. If a severe snow storm hits your area, your community can be notified of school closings or event cancellations.

The following article relates to emergency broadcasting and how it is used in various communities today. This information was obtained from the internet with attribution to the author and/or community.


Emergency Notification System to Warn Residents of Threats
PHOENIX (December 4, 2003) – Valley residents will be quickly warned of imminent threats to life and property, through a new computerized telephone dialing system that can contact large numbers of households in a matter of minutes. A final test of the system was conducted today.

The Maricopa Association of Governments (MAG), in partnership with Valley fire and law enforcement agencies and the Arizona Department of Environmental Quality (ADEQ), announced the launch of the Community Emergency Notification System (CENS) during a press conference this morning. The system will be fully operational by January 1, 2004.

CENS is a rapid notification system that will be used to contact the public by telephone during times of emergency. Residents will receive a recorded message in English and Spanish notifying them of the nature of the emergency, and what steps they should take to eliminate risks associated with the emergency. Any public safety agency in Maricopa County can activate the system, which will be used only for emergency incidents that pose a danger to life or property. Potential uses include emergencies such as major fires, floods, public safety threats, hazardous materials spills, police incidents, and endangered children or elderly persons. The system can make 500-1,000 calls per minute.

"The value of such a system is the speed and efficiency with which it notifies large numbers of people and advises them of steps they can take to deal with the emergency," said MAG Chair Wendy Feldman-Kerr, mayor of Queen Creek. "In doing so, it also reduces the number of emergency response personnel required to perform the task, allowing them instead to focus on the emergency," she said.

CENS uses the 9-1-1 database to extract phone numbers that are geocoded or designated on a map. When an area is drawn on the CENS map, it will launch a prerecorded message to only those telephone numbers in the specified area.

"The beauty of the CENS system is that you can choose any sized area, whether it's two blocks, two miles, twenty miles, or the entire region, to make notification calls," said Mesa Fire Chief Harry Beck, who chairs the MAG 9-1-1 Oversight Team.

The system is designed to call back up to three times if the line is busy or if there is no answer. Residents will need to listen to the entire message for CENS to recognize it as a completed call. If the system reaches voice mail or an answering machine, it will leave the recorded message. CENS will work for both published and non-published numbers. It won't work in homes without telephones or for cellular phones, although developers are working to create the ability to send out the message on cell phones using text message technology.

The emergency messages will be recorded at the 9-1-1 Center, or Public Safety Answering Point. The dispatcher will record the message in any necessary languages. Typically, the message will be read first in English, then repeated in Spanish, so all households will hear both versions of the message. For the hearing impaired, CENS is capable of detecting Teletypewriter (TTY) or Telecommunications Device for the Deaf (TDD) technology. The equipment will bypass the voice-recorded portion and submit a text message when a TTY or TDD is detected. Recipients will have the option of replaying the message as many times as necessary.

Funding to implement the system and approximately three years of operating costs comes from a $2.5 million award given to MAG by the ADEQ. The funding was the result of a settlement between the state and an Arizona company for hazardous waste violations. For more information, please contact Kelly Taft at (602) 452-5020.


---


<! *************** END OF MAIN *******************************************>