Emergency Notification
Automatic Call Distribution
Predictive Dialer
Business Phone Systems
Emergency Communications
Community Notification Systems
Emergency Phone Dialer
Emergency Alert System EAS
Emergency Broadcast Systems
Emergency Dialer

Information
School Closing Alert
School Announcement
School Alerts


<! ************** MAIN BODY ************************************************>

DSC Tech Library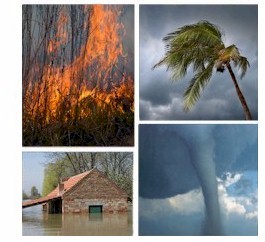 This section of our technical library presents information and documentation relating to Emergency Broadcasting Systems and Disaster Recovery Applications. Should an emergency arise in your community, our 911 broadcast service can deliver large volumes of calls quickly using thousands of phone lines simultaneously. In the event of a blizzard, wild fire or devastating flood, your community can be notified quickly given specific instructions if an evacuation is required using our emergency broadcasting service. If a dangerous chemical spill occurs in your community, you can target specific areas to call. If a severe snow storm hits your area, your community can be notified of school closings or event cancellations.

The following article relates to emergency broadcasting and how it is used in various communities today. This information was obtained from the internet with attribution to the author and/or community.


Mesa County activates emergency notification system
By MIKE WIGGINS

When wildfire rushed across moisture-starved land and threatened homes on Glade Park last summer, volunteers and law-enforcement officers spent hours going door-to-door or calling residents to evacuate more than 200 homes.

Should a similar emergency arise in Mesa County now, notifying the public about it will take only minutes.

The Grand Junction Regional Communications Center will implement today an emergency preparedness network that will telephone schools, businesses and homes in the event of an emergency or disaster.

Officials say the system will more quickly inform the public of situations such as fires, hazardous materials spills, missing children and barricaded subjects and alleviate the burden on police dispatchers who are often bombarded with calls when an emergency occurs.

"This won't replace door-to-door (notification), but it will enhance the ability to quickly evacuate an area," said Paula Creasy, Communications Center manager.

The network's software allows 911 operators to record a message, listen to it and dial phone numbers to relay the message and any specific instructions that accompany it. The system can make up to 2,000 phone calls in a minute and will call back up to three times to ensure a home or business gets the message. If nobody answers the phone, the message will be left on an answering machine or voice mail.

The Communications Center authority board, comprised of the Mesa County sheriff and local police and fire chiefs, paid $50,000 to install the system and will pay a monthly fee to maintain the database. The money for the network comes from the 70-cent 911 surcharge that appears on all county residents' cellular and land-line phone bills.




---


<! *************** END OF MAIN *******************************************>