IVR Outsourcing
Voice Messaging
Automated Call Distribution
Telecommuting Software
Window On the Web
Voice Recording Software
Predictive Dialer
Softphone
Telephony Software


Emergency Broadcast Systems
Advanced Call Center Solutions
Contact Center Solutions
Contact Management Software
CRM Applications
Direct Response Marketing Software
Inbound Telemarketing Outbound Telemarketing
Autodialer
Information
Office Phone System
Church Membership
Church Volunteers
Church Calls
Church Events
Welcome Church
Church Meetings
Church Programs
Church Phone Tree
School Phone Tree
School Dialer
School Messenger
School Notification
Predictive Dialer Software
Office Phone Systems
Telemarketing Autodialer
Computer Telephony Integration
FTC Opt Out Compliance
Voice Broadcasting
IVR Outsourcing
Hosted IVR
IVR Hosting
ACD Systems
Call Recording
Direct Response Marketing
Voice/Text Messages Text To Speech Auto Dialers
Business Telephone Systems
CTI Software
Direct Marketing Software
Window On the Web
Telecommuting Software
Interactive Voice Response
Automatic Call Distribution
Contact Center Software
Softphone API
Telemarketing From Home
Automated Attendant
Call Routing
Customer Relationship Management
Contact Management Software
Call Center Software
800 Answering Service
Toll Free Phone
Predictive Dialers
Work From Home Call Center
Call Routing
CRM Solution
Autodialer Software
Telemarketing Software
Telephony Software
Call Distribution
Call Center Autodialers
Voice Response Software
Work At Home Telemarketing
Condominium Alert Service
Labor Union Calls
Workforce Management
Emergency Phone Dialer
HOA Notification Service
Mobile Home Contact Service
Church Funeral Announcements Team Announcements
House Arrest
Alert Warning System
Debt Collection System
Financial Services Marketing
Fund Raising By Phone
Insurance Leads
Insurance Marketing
Store Locator Service
Mortgage Marketing
Mortgage Telemarketing Systems
Mortgage Phone Dialers
Mortgage Software Solutions
Mortgage Loan Software
Political Call System
Real Estate Marketing
Reminder System


Office Phone System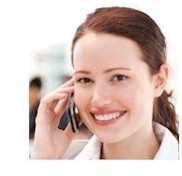 The PACER and WIZARD telephone systems are state-of-the-art PC based systems that handle inbound and outbound phone calls for businesses. The PACER series supports digital phone lines and comes with a minimum of 24 to 1000 digital lines. Our WIZARD series support analog lines and can be configured from 4 to 96 lines. Outbound calls are initiated by our telephone dialer or calls can be accepted from the outside and distributed in an intelligent fashion to your employees using ACD systems. Developed with industry standard components (Dialogic, Intel, and Windows), our PACER phone system has features and functions that can only be found in large scale PBX's, but at a fraction of the cost. And the PACER has auto dialer capability that cannot be found in most of these larger phone systems. With the optional IVR systems available with the PACER phone, callers can perform self-help functions without speaking with your agents by making simple selections using the keypad on their phone sets. Plus the PACER phone system can connect calls to your employees who are working at home or in remote offices.

Outbound Office Phone Systems
Automatic telephone dialing is a feature of the PACER and WIZARD office phone system where phone numbers from a computer managed list are automatically called and distributed to you agents or employees. There are several types of telephone dialing. Preview dialing allows your phone agents to view the call information prior to the call being placed. The agent can decide not to initiate the call. Progressive dialing passes the call information to the agent at the same time the number is being dialed. The agent usually has a few seconds to view the call information, but cannot stop the call process. A Predictive Dialer is more sophisticated because the dialer automatically calls several numbers and only passes a call to your agent when a person has been contacted. This eliminates busy signals, answering machines, etc. Finally Smart telephone dialers place calls, play recorded messages and prompts, and pass the calls to your agents only when the called individual requests a contact.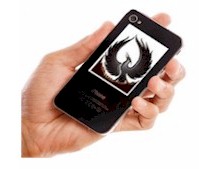 Predictive dialing saves you time and money because the phone system is eliminating non-productive calls. But the PACER autodialing system can go even further. Using Smart Predictive Dialing features, the PACER telephone systems can pre-qualify calls and only pass calls to your agents that express an interest. Since more than 90% of predictive calls result in "No Interest", your call center can realize tremendous productivity savings. Combining Predictive Dialer functions and IVR voice and menu features with our Text To Speech Software, the PACER telephone dialer plays a pre-recorded message and lets the called individual make touchphone selections to continue. They can talk with an agent, request a call back, or even leave a recorded message.

It is important that your dialer support these various types because all calling campaigns do not fit just one dialing scheme. Business to business (B2B) campaigns generally are far more productive using preview and progressive dialing, whereas predictive dialing can be very effective in business to consumer (B2C) campaigns.


FTC Compliant "Opt Out" Features
More than just "Do Not Call" list verification. Like some dialers, we fully support a Do Not Call list check prior to calling your phone lists. However, another important FTC regulation is all but ignored by most predictive dialers.



Because of the new FTC regulations, it is now more important than ever that your automatic dialer gives call recipients the option to be removed from your calling lists. Our auto dialer phone system has an automatic "Opt Out" option that lets the recipient simply "Press 1...." and the dialed phone number will automatically be placed in a Do Not Call list maintained in our dialer. Subsequent phone lists will be checked against this DNC file.

Additionally, the FTC requires a caller ID be provided with all telemarketing related calls. This number can be answered automatically by our integrated Opt Out program and the caller can remove the phone number by simply entering it on the touchphone keypad. This totally automatic "Opt Out" process requires no human intervention and satisfies the new FTC rules.
Inbound Call Distribution and Call Recording Phone System
Our office phone systems have complete inbound call distribution capability including an ACD system and an optional IVR system. Callers can be prompted to enter an account number, type of service required, etc. and the PACER autodialing software system will provide the requested information or transfer the caller to the appropriate service agent. The PACER automatic dialers can blend all of these tasks together, making your call center a complete and powerful service center. Reports from our telephone dialers can be obtained quickly and easily, giving you an accurate and timely view of your center's operation. Plus all or selected inbound and outbound calls can be recorded for quality assurance and legal purposes.


CRM and Telephony Connection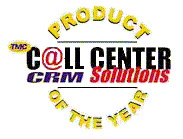 Our office phone system offers you a wide range of connectivity. Telemation, our CRM Software system, is a complete turnkey contact management system that is fully integrated with our office phone systems. This award winning application offers you order entry, contact management, call history, scripting, fulfillment features and much more. Our CTI Software, on the other hand, is an application library that lets you link your PC, Web, or Windows applications directly to our telephone dialer. Applications can be launched with our phone dialer software after calls are connected using dialed number, caller id, automatic dialer and predictive dialing, etc.


PACER Phone System Demonstrations
Database Systems Corp. has prepared a full length presentation of our PACER automatic dialers with CTI software and softphone that you can easily download and view. Included in this presentation are several different CRM and PACER campaign demonstrations along with an explanation of our CTI capability with online reports. This presentation includes PACER's robust features plus a tutorial on predictive dialing. Also included is a presentation on remote agents and web integration. Simply click on the image to your right to start the download process of PACER Automatic Dialers.



Voice Broadcasting Feature
Besides connecting calls to employees, our office phone systems can automatically place calls and leave voice mail messages on answering machines or pre-recorded messages with individuals. This gives you the added capability to broaden the reach of your marketing system.
Office Phone Systems and Remote Agents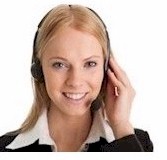 An important benefit of today's telecommunication advancement is the ability for your employees to work from home. Database Systems Corp. has developed a family of telecom products that facilitate this capability. Our PACER call center telephone dialers, combined with our CRM application software and computer telephony products, fully support remote agents.

Now your workforce can be significantly expanded with the addition of work at home employees. The economic savings and environmental advantages are significant. To obtain additional information about our remote agent capability with our telephone dialers, view our Remote Agent page.



Applications and Benefits of Our Office Phone System
Our office phone systems have a wide variety of applications within both commercial and government activities:
Outbound Telemarketing
Appointment Setting/Confirmation
Debt Collection with Automated Dialers
Customer Service: Follow-up
Fund Raising Autodialing
Market Research using Automatic Dialer
Automated Dialers and Community Alerts
AUtomated phone systems provide you with significant Benefits:
Cost Savings
Improved Control
Efficient Use of Resources
Maximized Productivity
PACER and WIZARD Office Phone System Features
Phone Dialer Software with Agent Monitoring and Control
Remote Agent (work at home employees)
Fully integrated with our CRM application TELEMATION
Comprehensive Supervisor Command and Control System
Softphone and autodialing software integration to CTI enable your existing applications
Report and Graphical presentation of historical automatic dialer information
Preview, Progressive and Predictive Dialing
Comprehensive List Manager with Data Import
Automatic Call Distribution (ACD systems) with ANI and DNIS recognition
Interactive Voice Response (IVR systems)
Voice Recording and Automatic Dialer System
Product Information
Contact DSC to learn more about our office phone systems.