Database Systems Corp. (DSC) provides call center technology and phone systems that can improve the productivity of your mortgage leads processing department. Our mortgage software and phone system and mortgage lead generation software can streamline your loan operations while providing controls and consistency in your loan processing.

Contact DSC to learn more about our mortgage auto dialer and software products that process mortgage loan leads and home equity loans.

The following group or organization provides mortgage marketing leads to marketing and sales organizations. Information presented on this page was provided by the company or found on the company's website. Database Systems Corp. does not endorse the company's products and services nor warrant the accuracy of this information. For current information, please visit the company's website listed below.


---

The Lead Source
The Lead Source is dedicated to providing your company the highest quality leads available from any source. We will consistently deliver your leads in a timely manner, and satisfactorily handle all of your company's new business needs.


---
Company Profile Information
Organization:



The Lead Source, Inc.
2101 El Camino Real Suite #101
Oceanside, Ca 92054


Telephone: 760-966-6275

Website: www.theleadsource.org

Email: sales@theleadsource.org
Additional Company Information
About Us
Our inspiration to create long term relationships based on high quality mortgage leads, unparalleled drive, and continual development of marketing strategies has propelled The Lead Source light years ahead of other prospect generation companies in both quality and quantity.

Industry leading closing ratios directly result from our strict vigilance in maintaining information filters and qualification processes introduced over the years to ensure your investment is secure. Being directly connected to motivated consumers translates into increased net profits, assisting in the quest to expand your business.

Inquire today to learn about lead programs that will satisfy your every marketing need and leave your bank account overflowing. Our team will guide you through the stress free process of selecting leads putting constant success within your reach. Your best interest at heart, we tailor your lead program to exacting specifications which guarantees your ability to better service niche clientele.
Lead Generation / Verification
Telephone lead generation techniques produce the highest quality leads. While other companies use dated automatic filtering processes, The Lead Source uses telephone generation and verification processes. This guarantees you receive only the most up to date, accurate data.



---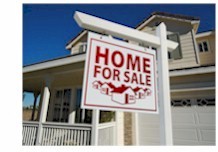 Database Systems Corp. technology can help improve your loan application and mortgage service department. Our mortgage marketing phone system and mortgage software applications can streamline your operation while providing controls and consistency in your loan application process.

Our auto dialer can help pre-qualify your mortgage leads sometimes before they even speak with your loan officers. Using our mortgage predictive dialer and phone system with the Smart Message Dialer feature, we can call your mortgage prospects and play a highly focused and custom greeting. We then can give your prospects the option to talk with an agent, leave a voice message, hear additional information such as the latest home loan rate quotes, schedule a call back, or simply decline the service.

When your loan agents speak with a prospect, you know there is a high level of interest. No longer will your home loan officers spend hours dialing numbers, repeating the same greeting, experiencing a high level of rejection. Your calls will be with highly qualified and interested mortgage loan prospects. Fewer loan officers can process far more mortgage leads and your call success rate will increase dramatically.

Contact DSC for a FREE analysis and quote and to learn more about our Mortgage Marketing Software and Mortgage Dialers.