Database Products
Mortgage Predictive Dialer
Sales Lead Management
IVR Outsourcing
Voice Message Broadcasting
Softphone

Directories
Call Centers
Debt Collection Agency
Financial Services
Insurance Leads
Marketing Leads
Business Lists
Phone Service
Real Estate Leads

Mortgage Directories
Commercial Mortgage Leads
Debt Consolidation Leads
Exclusive Mortgage Leads
Live Transfer Mortgage Leads
Mortgage Insurance Leads
Mortgage Protection Insurance Leads
Internet Mortgage Leads
Mortgage Broker Leads
Mortgage Loan Leads
Mortgage Lists
Mortgage Refinance Leads
Mortgage Lead Generator
Mortgage Sales Leads
Subprime Mortgage Leads
Telemarketing Mortgage Leads

Related Products
Telemarketing Mortgage Leads
List Management
Mortgage Calculator
Mortgage Applications
Mortgage Technology
Real Estate Marketing
Financial Services
Real Estate Marketing Tools
Real Estate Software
Real Estate Listings
Insurance Marketing
Collection Predictive Dialer
Debt Collection Software
Mortgage Information
Mortgage Leads
Telemarketing Mortgage Leads
Mortgage Marketing Software
Internet Mortgage Leads
Mortgage Loan Leads
Mortgage Broker Leads
Mortgage Leads Providers
Mortgage Lead Generators
Online Mortgage
Mortgage Auto Dialer
Home Loan Marketing
Loan Telemarketing
Mortgage Application
Mortgage Calling
Mortgage Predictive Dialer
Mortgage Loan Leads
Mortgage Marketing
Mortgage Telemarketing Systems
Mortgage Phone Dialers
Mortgage Software Solutions
Mortgage Loan Software
Mortgage Marketing Tool
Mortgage Dialers
Loan Leads
Mortgage Telemarketing
Home Loan Application
Mortgage Software
Mortgage Prospect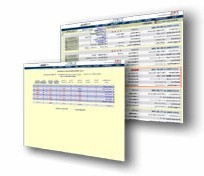 Database Systems Corp. provides the technology and products that can improve the productivity of your mortgage leads processing department. Our mortgage marketing phone system and mortgage leads telemarketing software can streamline your operation while providing controls and consistency in your loan application process.

The following organization provides mortgage marketing leads to marketing and sales organizations. Information presented on this page was provided by the company or found on the company's website. Database Systems Corp. does not endorse the company's products and services nor warrant the accuracy of this information. For current information, please visit the company's website listed below.


---
HOME / Resources / Lead Generation / Mortgage Lead Providers


---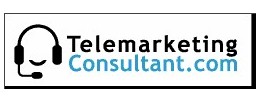 TelemarketingConsultant.com
Exclusive Mortgage Leads
Exclusive mortgage leads from Telemarketing Consultant provide mortgage brokers and financial institutions with a cost effective exclusive mortgage lead source. Telemarketing Consultant's mortgage lead experts generate thousands of exclusive mortgage leads every week. Put Telemarketing Consultants mortgage lead experts to work for you. Guaranteed exclusive leads from Telemarketing Consultant, your exclusive lead source!

Contact Telemarketing Consultants mortgage lead experts today to request your exclusive mortgage leads quote at 330-253-7993 or fill out our free quote request form to get the mortgage lead generation process started for you!


---
Company Profile Information
Organization:



Telemarketing Consultant.com
Robert Kaiser - President
3250 West Market Street
Suite 205
Fairlawn, Ohio 44333


Telephone: 330-825-2407

Email: Telemarketing-Services@telemarketingconsultant.com

Website: www.telemarketingconsultant.com
Additional Company Information
Telemarketing services from Telemarketing Consultant.com offers a high quality cost effective solution for any telemarketing outsourcing requirement. Our telemarketing services center offers state of the art lead generation, sales and marketing research services.

Our telemarketing experts will assist with any telemarketing program including inbound telemarketing, outbound telemarketing, voice broadcast and automated telemarketing services.

Industries we service include but are not limited to: mortgage, telecom (CLEC), professional sports, computer, software, insurance, energy, medical, health care, non-profit, political campaigns (GOTV) and (PAC), senior services, industrial, pharmaceutical, catalog, publishing (BPA), direct response (DRTV), utility, financial, banking, state and federal government etc.

Contact our telemarketing consultants 9 a.m. to 9 p.m., EST, Monday thru Saturday we are closed Sundays. If we are assisting another customer, please leave a detailed message and we will return your call with alacrity.



---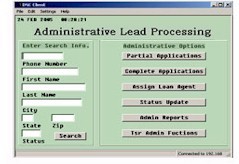 Database Systems Corp. (DSC) provides mortgage software applications and lead tracking applications for the mortgage industry. This call center application is completely integrated with our auto dialer phone systems which can perform both inbound and outbound mortgage marketing campaigns. Our mortgage marketing software was developed using TELEMATION, our award winning contact management software application toolkit. This CRM software tool is ideally suited for processing mortgage loans and managing customer information. Our mortgage CRM software is employed in a wide variety of organizations including contact centers, help desks, customer service centers, service bureaus, reservation centers and corporate call centers.
Telemarketing Mortgage Lead Qualification Benefits
Consistent Greeting and Introduction
Efficient Loan Calculators
Comprehensive Mortgage Loan Processing Software
Maximized Mortgage Loan Officer Productivity
Process Mortgage Leads and Mortgage Prospects
Home Mortgage Loans and Home Equity Loans
Increased Mortgage Loan Officer Success and Morale
Enhanced Cost Savings!
Improved Control of Mortgage Prospects
Efficient Use of Resources
Expanded Information Capability
Mortgage Software Information
Contact DSC to learn more about our mortgage application software and mortgage predictive dialers.


---