Database Products
Mortgage Predictive Dialer
Sales Lead Management
IVR Outsourcing
Voice Message Broadcasting
Softphone

Directories
Call Centers
Debt Collection Agency
Financial Services
Insurance Leads
Marketing Leads
Business Lists
Phone Service
Real Estate Leads

Mortgage Directories
Commercial Mortgage Leads
Debt Consolidation Leads
Exclusive Mortgage Leads
Hot Transfer Mortgage Leads
Mortgage Insurance Leads
Mortgage Protection Insurance Leads
Internet Mortgage Leads
Mortgage Broker Leads
Mortgage Loan Leads
Mortgage Lists
Mortgage Refinance Leads
Mortgage Lead Generator
Mortgage Sales Leads
Subprime Mortgage Leads
Telemarketing Mortgage Leads

Related Products
Telemarketing Mortgage Leads
List Management
Mortgage Calculator
Mortgage Applications
Mortgage Technology
Real Estate Marketing
Financial Services
Real Estate Marketing Tools
Real Estate Software
Real Estate Listings
Insurance Marketing
Collection Predictive Dialer
Debt Collection Software
Mortgage Information
Mortgage Leads
Telemarketing Mortgage Leads
Mortgage Marketing Software
Internet Mortgage Leads
Mortgage Loan Leads
Mortgage Broker Leads
Mortgage Leads Providers
Mortgage Lead Generators
Online Mortgage
Mortgage Auto Dialer
Home Loan Marketing
Loan Telemarketing
Mortgage Application
Mortgage Calling
Mortgage Predictive Dialer
Mortgage Loan Leads
Mortgage Marketing
Mortgage Telemarketing Systems
Mortgage Phone Dialers
Mortgage Software Solutions
Mortgage Loan Software
Mortgage Marketing Tool
Mortgage Dialers
Loan Leads
Mortgage Telemarketing
Home Loan Application
Mortgage Software
Mortgage Prospect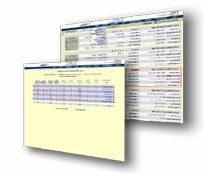 Database Systems Corp. provides the technology and products that can improve the productivity of your mortgage leads processing department. Our mortgage marketing phone system and mortgage leads telemarketing software can streamline your operation while providing controls and consistency in your loan application process.

The following organization provides mortgage marketing leads to marketing and sales organizations. Information presented on this page was provided by the company or found on the company's website. Database Systems Corp. does not endorse the company's products and services nor warrant the accuracy of this information. For current information, please visit the company's website listed below.


---
HOME / Resources / Lead Generation / Mortgage Lead Providers


---

MostChoice.com
Real Estate and Mortgage Leads: Since 1999, we have helped thousands of professionals succeed with highly qualified, timely leads. All Real Estate and Mortgage leads are:
Guaranteed No-Call List Compliant.
Customer Requested: All leads have asked for a quote.
Territory and filters you specify. Daily, Weekly and Monthly maximums.
Promptly issued and guaranteed fresh.
No setup fees or long-term contracts.
Recommended by the Wall Street Journal for agent friendly consumers.
---
Company Profile Information
Organization:



MostChoice.com
5600 Roswell Road, 265 East
Atlanta, GA 30342


Telephone: 1-877-601-6678

Email: Service@mostchoice.com

Website: www.mostchoice.com
Additional Company Information
Mortgage Lead Program
At MostChoice, we receive a wide variety of Mortgage Requests (leads) from customers across the country. Better than an ordinary lead service, we know the value of creating pre-qualifed, high-quality leads. We learned this through our past experience of being a nationally-licensed insurance agency and buying leads ourselves. We no longer buy and work leads ourselves but the lessons we learned are still with us. Now that we produce these leads, we are very sensitive to your needs and can relate to you. Unlike most lead services, we care about how our brokers do with the leads and take the extra steps necessary to insure your success. After all, if your not successful we can't be successful!
Why Our leads Are More Highly Qualified
At MostChoice, we know your time is not worth wasting on unqualified, unserious, "trash" leads. For this reason we generated inbound leads only. We do not solicit prospects in any way. They must find us in the major search engines. Our prospects must take the first step to request a quote by coming to our site and filling out an extensive form for a quote on a mortgage. We have not approached them and asked them to take action. Therefore, this prospect must feel they have enough of a need to take the first step. Further, we have professionally written articles on our site. These articles explain the value of the mortgage they want and the value of the use of a mortgage professional. The result is a highly-qualified prospect that knows they have a need, is educated, and knows they will be talking to live person.
How We Generate our leads
We use only sponsored search engine placement and large website partners. Each month, we spend hundreds of thousands of dollars with such search engines as Google, Yahoo, MSN (where we are a microsoft feature partner), AOL, Overture, and more. Further we do not use terms that will result in bad leads. This is the most expensive way to do it, but it generates a high quality lead because someone must be actively searching on the exact term as the type of mortgage they are looking for.

Unlike most of our competition, we do not use the "trickery" that is so commonly used by internet lead generation services today. We DO NOT: use pop up boxes or spam emails to home buyers or sellers or have affiliate programs that so often lead to phoney leads. Further we do not buy leads from wholesalers. Our leads are all generated fresh, serious, and sent straight to you within minutes of the prospect filling out the form.



---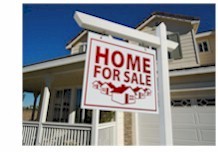 Database Systems Corp. technology can help improve your loan application and mortgage service department. Our mortgage marketing phone system and mortgage software applications can streamline your operation while providing controls and consistency in your loan application process.

Our auto dialer can help pre-qualify your mortgage leads sometimes before they even speak with your loan officers. Using our mortgage predictive dialer and phone system with the Smart Message Dialer feature, we can call your mortgage prospects and play a highly focused and custom greeting. We then can give your prospects the option to talk with an agent, leave a voice message, hear additional information such as the latest home loan rate quotes, schedule a call back, or simply decline the service.

When your loan agents speak with a prospect, you know there is a high level of interest. No longer will your home loan officers spend hours dialing numbers, repeating the same greeting, experiencing a high level of rejection. Your calls will be with highly qualified and interested mortgage loan prospects. Fewer loan officers can process far more mortgage leads and your call success rate will increase dramatically.

Contact DSC for a FREE analysis and quote and to learn more about our Mortgage Marketing Software and Mortgage Dialers.