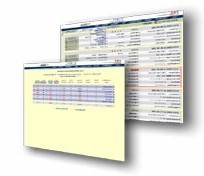 Database Systems Corp. provides the technology and products that can improve the productivity of your mortgage application processing department. Our mortgage telemarketing phone system and mortgage telemarketing software can streamline your operation while providing controls and consistency in your loan application process.

The following organization provides mortgage marketing leads to marketing and sales organizations. Information presented on this page was provided by the company or found on the company's website. Database Systems Corp. does not endorse the company's products and services nor warrant the accuracy of this information. For current information, please visit the company's website listed below.


---
HOME / Resources / Lead Generation / Mortgage Lead Providers


---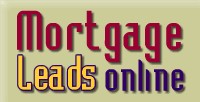 Mortgage Leads Online
All mortgage leads we send you have been initiated by consumers at one of our own 75 websites.

The benefit to you is that the consumer seeks us for exclusive mortgage leads instead of the other way around.

It's simple, really. We position our websites. Our goal is to develop curiosity for exclusive mortgage leads. Not to provide arbitrary quotes or create a feeding frenzy on exclusive mortgage leads. If the consumer wishes to pursue more knowledge of exclusive mortgage leads with the assistance of ONE broker, consumer completes about 30 items (See Sample mortgage lead). We send you the prospective client. You spend more time selling exclusive mortgage leads.


---
Company Profile Information
Organization:



Mortgage Leads Online
567 San Nicolas Dr. #180
Newport Beach, CA 92660


Telephone: (877) 245-3237

Email: (none)

Website: www.mortgageleads-online.com
Additional Company Information
Six Years in the mortgage lead generation business
Launched in 1996, Mortgage Leads Online is a unique, web-based mortgage lead genearation provider to Hundreds of Mortgage Banks and brokers operating within the United States.
Massive mortgage lead generation network
At start up, MLO owned and operated 2 websites. At present, MLO operates a network of 75 company owned websites that provide the consumer interface for mortgage lead generation. MLO owns, maintains, markets and positions these mortgage lead generation interfaces so you don't have to. Lead accumulation tactics include search engine optimization, on/off-line advertising..
Large Company Backing
Mortgage Leads Online is partially owned by America's largest Title Insurer, First American Corporation (www.firstam.com)
Service is OUR key
Not all Lead companies are the same. Mortgage Leads Online offers a full time sales, production and accounting staff to service your account and ensure convenience for mortgage lead generation.



---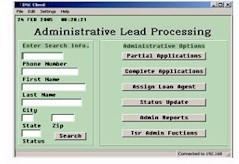 Database Systems Corp. (DSC) provides mortgage software applications and lead tracking applications for the mortgage industry. This call center application is completely integrated with our auto dialer phone systems which can perform both inbound and outbound mortgage marketing campaigns. Our mortgage marketing software was developed using TELEMATION, our award winning contact management software application toolkit. This CRM software tool is ideally suited for processing mortgage loans and managing customer information. Our mortgage CRM software is employed in a wide variety of organizations including contact centers, help desks, customer service centers, service bureaus, reservation centers and corporate call centers.
Mortgage Software Information
Contact DSC to learn more about our mortgage application software and mortgage predictive dialers.


---