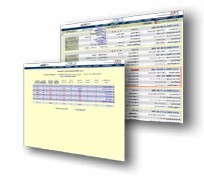 Database Systems Corp. provides the technology and products that can improve the productivity of your mortgage application processing department. Our mortgage telemarketing phone system and mortgage telemarketing software can streamline your operation while providing controls and consistency in your loan application process.

The following organization provides mortgage marketing leads to marketing and sales organizations. Information presented on this page was provided by the company or found on the company's website. Database Systems Corp. does not endorse the company's products and services nor warrant the accuracy of this information. For current information, please visit the company's website listed below.


---
HOME / Resources / Lead Generation / Mortgage Lead Providers


---

Mortgage-Leads.info
Mortgage-Leads.info has been a cutting-edge mortgage lead generator since the commercial inception of the Internet in 1996.

As a mortgage lead company, we successfully pioneered Internet mortgage lead generation to the mortgage industry and now we're focused on providing brokers and loan officers with unprecedented control over their marketing.

As a mortgage lead company, we let our customers select only the leads that they want to start filling their pipelines today. With the robust mortgage lead generator data in Mortgage-Leads.info on your side, real-time consumer responses are only a click away!


---
Company Profile Information
Organization:


Telephone: (none)

Email: clientservice@mortgage-leads.info

Website: www.mortgage-leads.info
Additional Company Information
About the Internet Mortgage Lead Generation site
Our database lets you view and select only the leads you like. Leads from internet mortgage lead generation are updated frequently and are available in real time!


You pick the quantity! You are in charge to decide how many leads you need!


Sign up for an account today at no cost to you! There are no membership or account fees for internet mortgage lead generation. You only pay for any leads that you wish to purchase.


Donít worry about your leads getting lost again! Your leads are available for download at any time following your internet mortgage lead generation purchase!


Interested in importing the leads into another program? Internet mortgage lead generation by Mortgage-Leads.info provides leads that are available in formats that are easy to import into database and contact management software!
---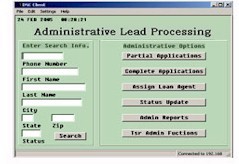 Database Systems Corp. (DSC) provides mortgage software applications and lead tracking applications for the mortgage industry. This call center application is completely integrated with our auto dialer phone systems which can perform both inbound and outbound mortgage marketing campaigns. Our mortgage marketing software was developed using TELEMATION, our award winning contact management software application toolkit. This CRM software tool is ideally suited for processing mortgage loans and managing customer information. Our mortgage CRM software is employed in a wide variety of organizations including contact centers, help desks, customer service centers, service bureaus, reservation centers and corporate call centers.
Mortgage Software Information
Contact DSC to learn more about our mortgage application software and mortgage predictive dialers.


---