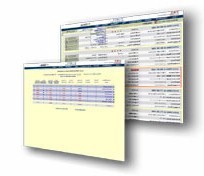 Database Systems Corp. provides the technology and products that can improve the productivity of your mortgage leads processing department. Our mortgage marketing phone system and mortgage leads telemarketing software can streamline your operation while providing controls and consistency in your loan application process.

The following organization provides mortgage marketing leads to marketing and sales organizations. Information presented on this page was provided by the company or found on the company's website. Database Systems Corp. does not endorse the company's products and services nor warrant the accuracy of this information. For current information, please visit the company's website listed below.


---
HOME / Resources / Lead Generation / Mortgage Lead Providers


---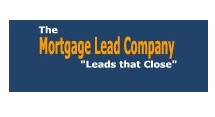 The Mortgage Lead Company
Quality internet mortgage leads for sale nationwide. Find information on mistakes to avoid, filters, exclusive lead pricing, FAQ, samples and more.

All leads search generated.


---
Company Profile Information
Organization:



The Mortgage Lead Company
186 Stegall Mill Trail Ellijay
Georgia 30540


Telephone: (706) 697-9700

Email: support@mortgage-lead-company.com

Website: www.mortgage-lead-company.com
Additional Company Information
The Mortgage Lead Company generates high quality internet leads for sale to loan companies nationwide.

Regarded as experts in the generation of internet mortgage leads, we understand that cost effective mortgage lead generation is the key to your becoming and remaining a top producing originator. New laws, competition, technology and lower margins can be dealt with. A shortage of cost effective mortgage leads however, cannot.

Our expertise begins with our understanding of the motivators affecting human behavior. Yes, psychology. Every step in our generation process is designed to attract, educate, motivate and keep the borrowers most likely to need, want, and accept a loan.

We provide you with self-motivated borrowers (borrowers who "searched us out") just minutes after they've applied maximizing your ability to contact them when their interest level is at it's highest. This means more contact, more closings, and of course more commissions. At the same time you receive the borrowers information, the borrowers are provided with your contact information. This serves to warm up the lead and increase contact. You're leads are guaranteed to meet the niche criteria you set when ordering. Now, decide if you want one other or no others to receive the lead also. Put it all together and you have the most cost effective mortgage lead for sale anywhere. We're working 24/7 for YOU at The Mortgage Lead Company.



---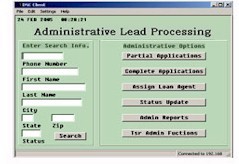 Database Systems Corp. (DSC) provides mortgage software applications and lead tracking applications for the mortgage industry. This call center application is completely integrated with our auto dialer phone systems which can perform both inbound and outbound mortgage marketing campaigns. Our mortgage marketing software was developed using TELEMATION, our award winning contact management software application toolkit. This CRM software tool is ideally suited for processing mortgage loans and managing customer information. Our mortgage CRM software is employed in a wide variety of organizations including contact centers, help desks, customer service centers, service bureaus, reservation centers and corporate call centers.
Mortgage Software Information
Contact DSC to learn more about our mortgage application software and mortgage predictive dialers.


---