Database Products
Mortgage Predictive Dialer
Sales Lead Management
IVR Outsourcing
Voice Message Broadcasting
Softphone

Directories
Call Centers
Debt Collection Agency
Financial Services
Insurance Leads
Marketing Leads
Business Lists
Phone Service
Real Estate Leads

Mortgage Directories
Commercial Mortgage Leads
Debt Consolidation Leads
Exclusive Mortgage Leads
Live Mortgage Leads
Mortgage Insurance Leads
Mortgage Protection Insurance Leads
Internet Mortgage Leads
Mortgage Broker Leads
Mortgage Loan Leads
Mortgage Lists
Mortgage Refinance Leads
Mortgage Lead Generation
Mortgage Sales Leads
Subprime Mortgage Leads
Telemarketing Mortgage Leads

Related Products
Telemarketing Mortgage Leads
List Management
Mortgage Calculator
Mortgage Applications
Mortgage Technology
Real Estate Marketing
Financial Services
Real Estate Marketing Tools
Real Estate Software
Real Estate Listings
Insurance Marketing
Collection Predictive Dialer
Debt Collection Software

Information
Mortgage Leads
Loan Leads
Mortgage Telemarketing
Home Loan Application
Mortgage Software
Mortgage Prospect
Mortgage Application Software
Mortgage Software Application
Mortgage Telemarketing Dialer
Mortgage Leads Providers
Mortgage Lead Generators
Online Mortgage
Mortgage Technology Solutions
Telemarketing Mortgage Leads
Mortgage Marketing Software
Mortgage Phone Dialers
Mortgage Software Solutions
Mortgage Loan Software
Mortgage Marketing Tool
Mortgage Dialers
Mortgage Marketing List
Home Loan Software
Mortgage Auto Dialer
Home Loan Marketing
Loan Telemarketing
Mortgage Application
Mortgage Calling
Mortgage Predictive Dialer
Mortgage Loan Leads
Mortgage Marketing
Mortgage Telemarketing Systems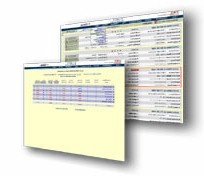 Database Systems Corp. (DSC) provides call center technology and phone systems that can improve the productivity of your mortgage leads processing department. Our mortgage software and phone system and mortgage lead generation software can streamline your loan operations while providing controls and consistency in your loan processing.

Contact DSC to learn more about our mortgage auto dialer and software products that process mortgage loan leads and home equity loans.

The following group or organization provides mortgage marketing leads to marketing and sales organizations. Information presented on this page was provided by the company or found on the company's website. Database Systems Corp. does not endorse the company's products and services nor warrant the accuracy of this information. For current information, please visit the company's website listed below.


---

LoanBright
LoanBright has a turnkey, online, new customer acquisition solution for the mortgage industry and we are seeking committed mortgage professionals who want a predictable source of new business.

If you are tired of wasting money on programs that over-promise and under-deliver, maybe it is time to join a program that will cost effectively make your company money - every month!


---
Company Profile Information
Organization:



LoanBright.com
27902 Meadow Drive, Suite 375
Evergreen,CO 80439
U.S.A.


Telephone: (888) 330-3330

Website: www.loanbright.com

Email: sales@loanbright.com
Additional Company Information
LoanBright helps mortgage companies capture and close more business through its marketing and software tools. LoanBright allows mortgage companies the ability to selectively or completely outsource their online marketing, lead generation and sales force automation functions.

The Company's products for mortgage companies include:
Internet Marketing Services delivered through the LoanBright-operated Multi-Lender Mortgage Marketplace Engine, displayed on CompareInterestRates.Com and co branded mortgage marketplaces run on real estate and finance-related websites.


A New Customer Acquisition Solution - follow LoanBright's sales process for converting consumer rate quote requests into actual loan applications and closed mortgage loans.


Mortgage Industry Websites constructed from a suite of self service templates offering users various degrees of customization and automation.


Response Management System, a patent pending, turnkey, web-based mortgage contact management system / sales force automation system delivered through an application service provider (ASP) model.
The company is located in Evergreen, Colorado. For more information contact LoanBright at (888) 330-3330 or sales@loanbright.com



---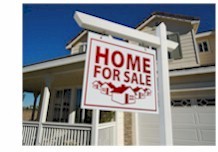 Database Systems Corp. technology can help improve your loan application and mortgage service department. Our mortgage marketing phone system and mortgage software applications can streamline your operation while providing controls and consistency in your loan application process.

Our auto dialer can help pre-qualify your mortgage leads sometimes before they even speak with your loan officers. Using our mortgage predictive dialer and phone system with the Smart Message Dialer feature, we can call your mortgage prospects and play a highly focused and custom greeting. We then can give your prospects the option to talk with an agent, leave a voice message, hear additional information such as the latest home loan rate quotes, schedule a call back, or simply decline the service.

When your loan agents speak with a prospect, you know there is a high level of interest. No longer will your home loan officers spend hours dialing numbers, repeating the same greeting, experiencing a high level of rejection. Your calls will be with highly qualified and interested mortgage loan prospects. Fewer loan officers can process far more mortgage leads and your call success rate will increase dramatically.

Contact DSC for a FREE analysis and quote and to learn more about our Mortgage Marketing Software and Mortgage Dialers.