Live Call Transfers provides mortgage marketing leads and is not affiliated with Database Systems Corp. PLEASE NOTE - DSC does NOT provide sales and marketing leads.

We at Database Systems Corp. develop the technology and products that can improve the productivity of your mortgage application processing department. Our mortgage telemarketing phone system and mortgage telemarketing software can streamline your operation while providing controls and consistency in your loan application process.

The following organization provides mortgage marketing leads to marketing and sales organizations. Information presented on this page was provided by the company or found on the company's website. Database Systems Corp. does not endorse the company's products and services nor warrant the accuracy of this information. For current information, please visit the company's website listed below.


---
HOME / Resources / Lead Generation / Mortgage Lead Providers


---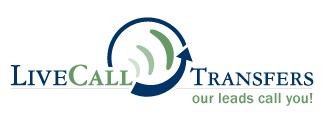 Live Call Transfers
The term "Live call transfers" has just recently gained a tremendous amount of popularity in the mortgage industry.

At livecalltransfer.com we are at the forefront of the industry shift to this amazing marketing system.

We are pioneers of the most powerful and innovative mortgage lead product on the market today.


---
Company Profile Information
Organization:



Live Call Transfers
100 Merrick Road, Suite 116E
Rockville Centre, NY 11570


Telephone: 1-866-468-2576

Email: info@livecalltransfers.com

Website: www.livecalltransfers.com
Additional Company Information
Since 2001 Live Call Transfers has been leading the industry by leveraging technology and their infrastructure to aid their clients in pinpointing the qualified customers they need to gain a significant "edge" over their competition. Live Call Transfers uses various methods of generating qualified sales leads for their clients.

First by driving traffic to professional web sites where already interested potential customers get the information they need to make an educated decision on whether a particular product or service is right for them.

Next, interested customers submit detailed information which outlines all the qualifications for that particular customer. Finally we employ our advanced data gathering, sorting, and routing system to deliver qualified customers to your phone, every day! In addition to the Internet we also utilize other marketing methods such as, direct mail campaigns, telemarketing, radio, print,and television campaigns to generate traffic to our inbound call center. These inbound calls are then prescreened and transferred live to our clients via "Live Call Transfer".



---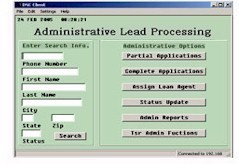 We at Database Systems Corp. develop mortgage software applications and lead tracking applications for the mortgage industry. This call center application is completely integrated with our auto dialer phone systems which can perform both inbound and outbound mortgage marketing campaigns.

Our mortgage marketing software was developed using TELEMATION, our award winning contact management software application toolkit. This CRM software tool is ideally suited for processing mortgage loans and managing customer information.

Our mortgage CRM software is employed in a wide variety of organizations including contact centers, help desks, customer service centers, service bureaus, reservation centers and corporate call centers.
Mortgage Software Information
Contact DSC to learn more about our mortgage application software and mortgage predictive dialers.


---