Database Products
Mortgage Predictive Dialer
Sales Lead Management
IVR Outsourcing
Voice Message Broadcasting
Softphone

Directories
Call Centers
Debt Collection Agency
Financial Services
Insurance Leads
Marketing Leads
Business Lists
Phone Service
Real Estate Leads

Mortgage Directories
Commercial Mortgage Leads
Debt Consolidation Leads
Exclusive Mortgage Leads
Live Mortgage Leads
Mortgage Insurance Leads
Mortgage Protection Insurance Leads
Internet Mortgage Leads
Mortgage Broker Leads
Mortgage Loan Leads
Mortgage Lists
Mortgage Refinance Leads
Mortgage Lead Generation
Mortgage Sales Leads
Subprime Mortgage Leads
Telemarketing Mortgage Leads

Related Products
Telemarketing Mortgage Leads
List Management
Mortgage Calculator
Mortgage Applications
Mortgage Technology
Real Estate Marketing
Financial Services
Real Estate Marketing Tools
Real Estate Software
Real Estate Listings
Insurance Marketing
Collection Predictive Dialer
Debt Collection Software

Information
Mortgage Leads
Loan Leads
Mortgage Telemarketing
Home Loan Application
Mortgage Software
Mortgage Prospect
Mortgage Application Software
Mortgage Software Application
Mortgage Telemarketing Dialer
Mortgage Leads Providers
Mortgage Lead Generators
Online Mortgage
Mortgage Technology Solutions
Telemarketing Mortgage Leads
Mortgage Marketing Software
Mortgage Phone Dialers
Mortgage Software Solutions
Mortgage Loan Software
Mortgage Marketing Tool
Mortgage Dialers
Mortgage Marketing List
Home Loan Software
Mortgage Auto Dialer
Home Loan Marketing
Loan Telemarketing
Mortgage Application
Mortgage Calling
Mortgage Predictive Dialer
Mortgage Loan Leads
Mortgage Marketing
Mortgage Telemarketing Systems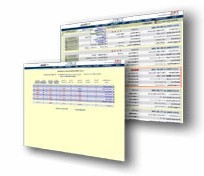 Database Systems Corp. (DSC) provides call center technology and phone systems that can improve the productivity of your mortgage leads processing department. Our mortgage software and phone system and mortgage lead generation software can streamline your loan operations while providing controls and consistency in your loan processing.

Contact DSC to learn more about our mortgage auto dialer and software products that process mortgage loan leads and home equity loans.

The following group or organization provides mortgage marketing leads to marketing and sales organizations. Information presented on this page was provided by the company or found on the company's website. Database Systems Corp. does not endorse the company's products and services nor warrant the accuracy of this information. For current information, please visit the company's website listed below.


---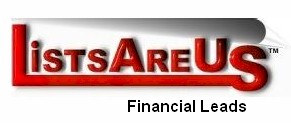 Lists Are Us
Mortgage leads are a key ingredient in a successful marketing campaign. Up-to-date, qualified mortgage leads produce profit, poor out-dated mortgage leads waste your valuable time and money.

If you are a Mortgage Broker or Mortgage Banker, our fresh mortgage leads will help provide you with a never ending supply of new clients!


---
Company Profile Information
Organization:


Telephone: 732-842-2258

Website: www.listsareus.com

Email: (none)
Additional Company Information
Seasoned mortgage brokers and mortgage bankers realize to be successful, they must always be working with accurate and qualified mortgage leads to generate a constant stream of new clients. Our mortgage leads will allow you to get your message to your best prospects for your mortgage products and services.

If you need qualified mortgage leads, we can help! Our current mortgage lead database can provide you with accurate and up-to-date mortgage leads for: Refinancing, Debt Consolidation, Equity Loan Prospects, FHA/VA, LTV Prospects, Potential First Time Buyers, Renters, Fixed vs. Variable Rate Loans, 1st Mortgage Holders, Seller Carry Backs, and much more!

Lists Are Us™ mortgage leads can be selected by many different criteria including:
Full Name
Street Address
City
State
Zip + 4
Home Telephone Number
Work Telephone Number
Income Select
Mortgage Open Dates
Length of Residence
Ethnicity
Mortgage Loan Amount
Name Of Lender (Bank/S&L, Finance Company, Mortgage Company, Credit Union, Other)
Home Value
Loan Transaction Date
Purchase Price
LTV
Loan Type
Fixed Rate
Adjustable Rate
Credit Scores
Sub Prime Mortgages and Lenders
Number of Open Trade Lines
Multiple Active Bank Card Holders
Dwelling Type
Property Use
X-Dates
People In Need Of Debt Consolidation
People With High Interest Rates Credit Cards
Income/Debt Ratio
Other Targeted Selects Available
---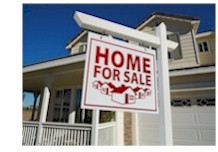 Database Systems Corp. technology can help improve your loan application and mortgage service department. Our mortgage marketing phone system and mortgage software applications can streamline your operation while providing controls and consistency in your loan application process.

Our auto dialer can help pre-qualify your mortgage leads sometimes before they even speak with your loan officers. Using our mortgage predictive dialer and phone system with the Smart Message Dialer feature, we can call your mortgage prospects and play a highly focused and custom greeting. We then can give your prospects the option to talk with an agent, leave a voice message, hear additional information such as the latest home loan rate quotes, schedule a call back, or simply decline the service.

When your loan agents speak with a prospect, you know there is a high level of interest. No longer will your home loan officers spend hours dialing numbers, repeating the same greeting, experiencing a high level of rejection. Your calls will be with highly qualified and interested mortgage loan prospects. Fewer loan officers can process far more mortgage leads and your call success rate will increase dramatically.

Contact DSC for a FREE analysis and quote and to learn more about our Mortgage Marketing Software and Mortgage Dialers.