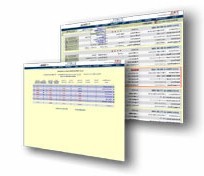 Database Systems Corp. (DSC) provides call center technology and phone systems that can improve the productivity of your mortgage leads processing department. Our mortgage software and phone system and mortgage lead generation software can streamline your loan operations while providing controls and consistency in your loan processing.

Contact DSC to learn more about our mortgage auto dialer and software products that process mortgage loan leads and home equity loans.

The following group or organization provides mortgage marketing leads to marketing and sales organizations. Information presented on this page was provided by the company or found on the company's website. Database Systems Corp. does not endorse the company's products and services nor warrant the accuracy of this information. For current information, please visit the company's website listed below.


---

Lending Leaders
At LendingLeaders, we use our advanced technology to find loan leads and mortgage broker leads for you. We then match the consumer with brokers and lenders best suited to fulfill the consumer's needs.

We are one of the few internet mortgage lead generation services offering exclusive and non-exclusive mortgage leads, at affordable and competitive prices. Our mortgage lead generation customers decide which types of mortgage leads and loan leads they prefer to receive.


---
Company Profile Information
Organization:



Lending Leaders
4022 Silver Spur Drive
Palos Verdes Estates, CA 90274


Telephone: (310) 375-8584

Website: www.lendingleaders.com

Email: (none)
Additional Company Information
LendingLeaders is a website developed with the premise that individuals seeking home loans are more likely to receive a better deal if they are matched with lenders who want their business and specialize in providing financing tailored to the customer's special needs.

Our goal is to maximize your loan efforts by developing a network of Lenders, Brokers and other Financial Institutions and Intermediaries who desire your business. These companies are required to specify the requirements in which they specialize, and our system matches your request with those companies who specialize in areas that you have indicated match your loan requirements. For example, these may include loan type, location, credit quality, etc.



---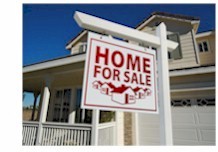 Database Systems Corp. technology can help improve your loan application and mortgage service department. Our mortgage marketing phone system and mortgage software applications can streamline your operation while providing controls and consistency in your loan application process.

Our auto dialer can help pre-qualify your mortgage leads sometimes before they even speak with your loan officers. Using our mortgage predictive dialer and phone system with the Smart Message Dialer feature, we can call your mortgage prospects and play a highly focused and custom greeting. We then can give your prospects the option to talk with an agent, leave a voice message, hear additional information such as the latest home loan rate quotes, schedule a call back, or simply decline the service.

When your loan agents speak with a prospect, you know there is a high level of interest. No longer will your home loan officers spend hours dialing numbers, repeating the same greeting, experiencing a high level of rejection. Your calls will be with highly qualified and interested mortgage loan prospects. Fewer loan officers can process far more mortgage leads and your call success rate will increase dramatically.

Contact DSC for a FREE analysis and quote and to learn more about our Mortgage Marketing Software and Mortgage Dialers.