Database Products
Mortgage Predictive Dialer
Sales Lead Management
IVR Outsourcing
Voice Message Broadcasting
Softphone

Directories
Call Centers
Debt Collection Agency
Financial Services
Insurance Leads
Marketing Leads
Business Lists
Phone Service
Real Estate Leads

Mortgage Directories
Commercial Mortgage Leads
Debt Consolidation Leads
Exclusive Mortgage Leads
Live Mortgage Leads
Mortgage Insurance Leads
Mortgage Protection Insurance Leads
Internet Mortgage Leads
Mortgage Broker Leads
Mortgage Loan Leads
Mortgage Lists
Mortgage Refinance Leads
Mortgage Lead Generation
Mortgage Sales Leads
Subprime Mortgage Leads
Telemarketing Mortgage Leads

Related Products
Telemarketing Mortgage Leads
List Management
Mortgage Calculator
Mortgage Applications
Mortgage Technology
Real Estate Marketing
Financial Services
Real Estate Marketing Tools
Real Estate Software
Real Estate Listings
Insurance Marketing
Collection Predictive Dialer
Debt Collection Software
Mortgage Information
Mortgage Leads
Telemarketing Mortgage Leads
Mortgage Marketing Software
Internet Mortgage Leads
Mortgage Loan Leads
Mortgage Broker Leads
Mortgage Leads Providers
Mortgage Lead Generators
Online Mortgage
Mortgage Auto Dialer
Home Loan Marketing
Loan Telemarketing
Mortgage Application
Mortgage Calling
Mortgage Predictive Dialer
Mortgage Loan Leads
Mortgage Marketing
Mortgage Telemarketing Systems
Mortgage Phone Dialers
Mortgage Software Solutions
Mortgage Loan Software
Mortgage Marketing Tool
Mortgage Dialers
Loan Leads
Mortgage Telemarketing
Home Loan Application
Mortgage Software
Mortgage Prospect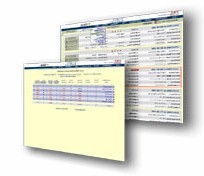 Database Systems Corp. provides the technology and products that can improve the productivity of your mortgage leads processing department. Our mortgage marketing phone system and mortgage leads telemarketing software can streamline your operation while providing controls and consistency in your loan application process.

The following organization provides mortgage marketing leads to marketing and sales organizations. Information presented on this page was provided by the company or found on the company's website. Database Systems Corp. does not endorse the company's products and services nor warrant the accuracy of this information. For current information, please visit the company's website listed below.


---
HOME / Resources / Lead Generation / Mortgage Lead Providers


---

Lending Apps
The most successful commercial mortgage brokers go right to the source for their leads -- the commercial property owners.

Every month, many commercial property owners need to refinance their properties when their balloon payments are due. And as most commercial properties are financed with shorter-term loans (i.e., 25 year amortization due in three- to five years), there is a perpetual need to refinance.


---
Company Profile Information
Organization:



LendingApps, Inc.
6351 Owensmouth Ave.
Suite 202
Woodland Hills, CA 91367


Telephone: (818) 737-7050

Website: www.lendingapps.com

Email: questions@lendingapps.com
Additional Company Information
LendingApps is a leading provider of commercial mortgage origination and underwriting software, training and underwriting services. Our products and services include a suite of software and web-based commercial mortgage origination and underwriting applications including BrokerPro Software - the most widely used desktop commercial mortgage underwriting software in the industry. With over 3,000 customers using BrokerPro Software, annual loan volume in 2004 exceeded $20 billion.

Founded in 2001, LendingApps continues to provide products and services to commercial mortgage professionals including the first standardized commercial mortgage origination and desktop underwriting program in the industry. With our continued participation with the Mortgage Bankers Association of America, Mortgage Industry Standards Maintenance Organization (MISMO), Commercial Mortgage Securities Association, and the National Association of Mortgage Brokers, LendingApps is focused on delivering cutting-edge technology to further streamline the commercial mortgage process.




---
Commercial Mortgage Software
Database Systems Corp. (DSC) has developed a commercial mortgage software solution using TELEMATION, our contact center software solution. This CRM software tool is ideally suited for processing commercial mortgage leads, tracking telemarketing mortgage leads and managing customer information. This award winning application is employed in a wide variety of organizations including contact centers, help desks, customer service centers, service bureaus, reservation centers and corporate call centers.

The package has extensive cti features and is fully integrated with our mortgage marketing phone system. Commercial mortgage software applications can be quickly developed using the robost features found in our mortgage marketing toolkit. Commercial mortgage loan companies such as Advanta Mortgage and Chase Manhattan Mortgage Corporation are just a few of the organizations who have relied upon TELEMATION to handle their data processing requirements.
Contact Database Systems Corp. Today
Contact DSC to learn more about our commercial mortgage software products and services.